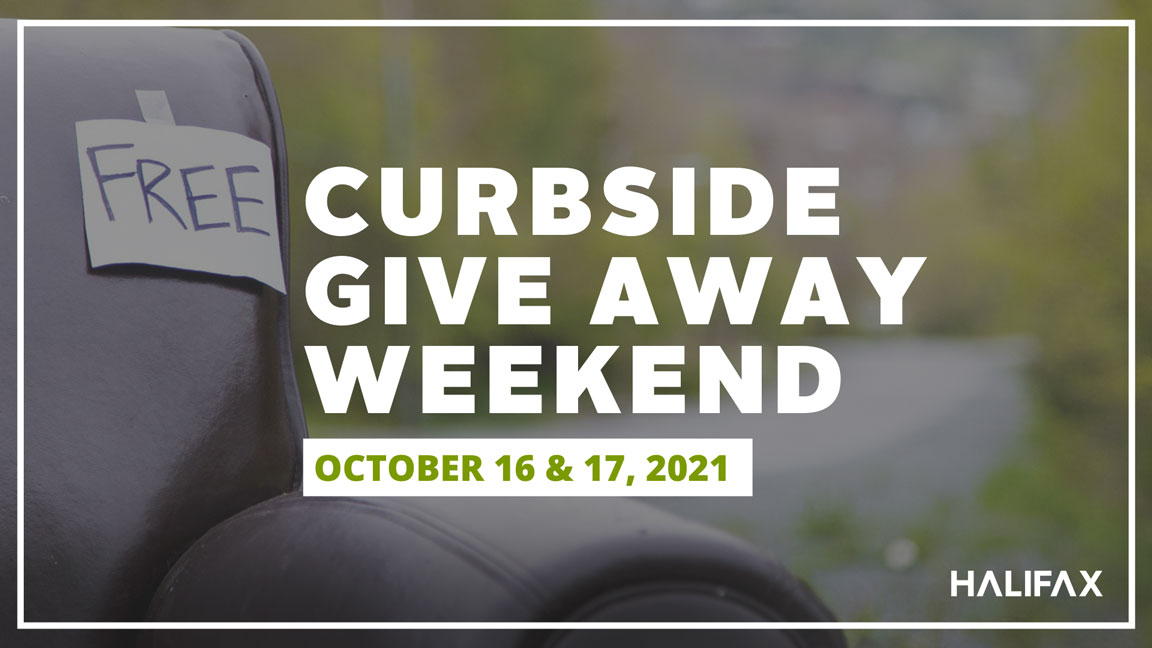 Waste Reduction Week
October 18 – 24, 2021
In celebration of the 20th anniversary of Waste Reduction Week in Canada, the Halifax Regional Municipality is hosting a number of events to help residents reduce waste and learn more about waste management.
The Curbside Giveaway Weekend
Saturday, October 16 and Sunday, October 17, 2021 
Residents are encouraged to place unwanted items at their curbs for prospective treasure hunters to haul away. Only place items at the curb that are free and clearly marked with a "FREE" sign.
What Goes Where? (Webinar)
Tuesday, October 19, 2021 
7 p.m. to 8 p.m.  
Have you ever wondered whether something belongs in the garbage or recycling? This workshop will help you become a recycling champion by learning how to sort waste at home. You can participate in the webinar via Microsoft Teams. No registration required. 
Where Does It Go? Virtual Tour of Waste Facilities (partnership with Halifax Public Libraries)
Wednesday, October 20, 2021 
7 p.m. to 8:30 pm 
Have you ever wondered where your waste goes after it's been picked up? This climate-friendly topic and info-packed presentation will provide attendees with a virtual tour of HRM's recycling facility, compost facility, and landfill. You can participate in the webinar via Zoom. No registration required.
Food Waste Reduction & Reducing Single Use (Webinar)
Thursday, October 21, 2021 
7 p.m. to 8 p.m. 
Learn tips to help reduce food waste. From meal planning to shopping and food storage tips, we will provide tips for how you can save on your grocery bill while helping to reduce waste! Also. help divert waste from our landfill by learning how to reduce single use plastics. You can participate in the webinar via Microsoft Teams. No registration required. 
Swap, Share and Thrift Webinar: A Guide to Sharing/Borrowing in HRM
Friday, October 22, 2021  
Noon to 1 p.m.
Do you ever wonder what to do with an "old" item that is still in usable condition? Or maybe you need something but don't want to purchase it new? This webinar provides a guide to the many resources that allow you to share and borrow useful items in the municipality. You can participate in the webinar via Microsoft Teams. No registration required.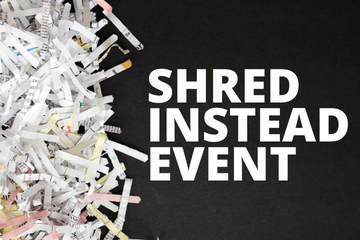 Shred Instead Event
Saturday, October 23, 2021 
10 a.m. to 2 p.m.  
StoneRidge Fellowship (behind Mission Thrift Store) 85 Temple Terrace, Lower Sackville
Do you have sensitive documents you would like to shred? Bring them to our Shred Instead event to have them securely shredded for free. Residents may bring up to three banker boxes per household for shredding. No business waste will be accepted. This is a contactless event. When you arrive, please stay in your vehicle and pop your trunk when directed. Our on-site team will take your materials to the shredder.
Halifax Solid Waste staff regularly attend and host events throughout the municipality. If you have an event that you would like our staff to attend please contact us at wasteless@halifax.ca or phone 902-490-5960 (option 0).