Recycling collection is every 2 weeks in all communities of Halifax Regional Municipality.
Download the free Halifax Recycles mobile app on your Android or iOS device to have waste info at the palm of your hand!
Search what goes where, or sign up for weekly reminders and service alerts.
Municipal Recycling Program
Municipal curbside collection is a bag-based program. Recyclable material is to be placed in tied blue bags before going to curb. 
Click on the below images for details on acceptable containers.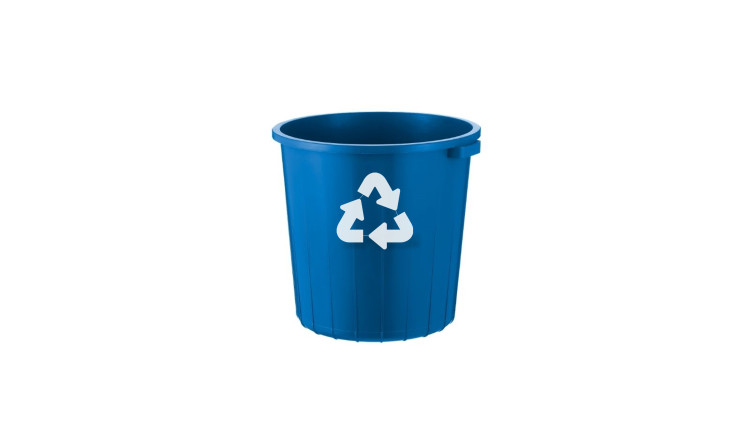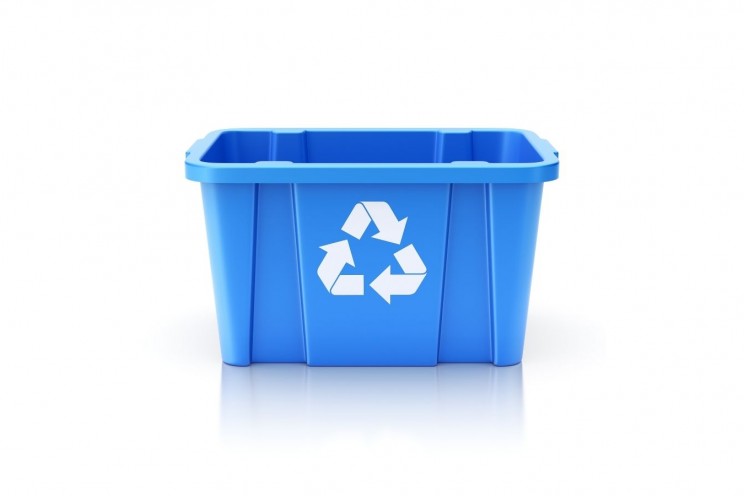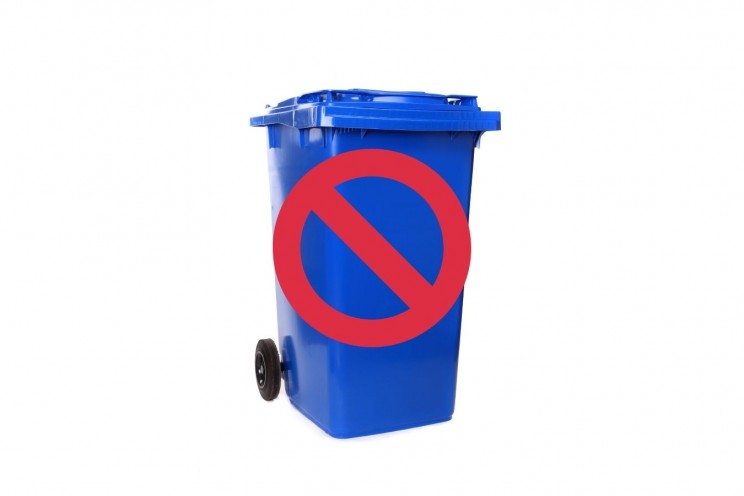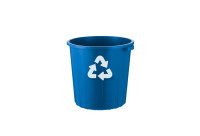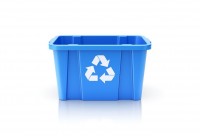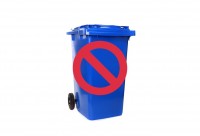 Recycling Bag 1 - Blue Bag Recyclables
The following items go in a blue bag:
all plastic containers, tubs and lids
Styrofoam is not recyclable and goes in the garbage
plastic bags including: 

grocery
retail
bread
dry cleaning 
frozen food
bubble wrap

glass bottles and jars
steel and aluminum cans
clean aluminum foil and plates
paper milk cartons, mini sips, and Tetra juice packs
Deposit-bearing beverage containers can also be returned to any ENVIRO-DEPOT™ for a partial refund of the deposit paid.
Please place all bottle caps in the garbage.
Do NOT place batteries in recycling bag.
There is no limit on the number of recycling bags allowed. No business waste permitted.
Recycling Bag 2 - Paper Recycling
dry and clean paper
newspapers, flyers
glossy magazines, catalogues
envelopes
paper egg cartons
paperback books and phone books
boxboard (i.e. cereal boxes, cracker boxes)
There is no limit on the number of recycling bags allowed. No business waste permitted.
Cardboard
Flatten cardboard boxes. Tie in bundles, approximately 2 ft x 3 ft x 8 inches and place next to your other recyclables. 
How to recycle paper
Paper products are to be placed in transparent blue bags. Clear & retail bags are also accepted. Blue carts are not acceptable for collection.
Do not mix paper, boxboard, or cardboard in the same bag as blue bag recyclables.
You can also use boxboard for wet food waste in your green cart.
Cancel flyer delivery
If you do not wish to receive flyers, contact The Chronicle Herald at 902-426-3031 or 1-800-565-3339. If you live in postal code areas B2T, B2S and B0N, you may also receive flyers from Flyer Services (902-678-9217). There are mobile apps available (such as Flipp and reebee) that allow you to view local flyers on the go. Weekly flyers can also be viewed on The Chronicle Herald's website.
Print and post a no flyers sign or pick a sticker up at a customer service centre location, or one of the following Recreation Centres:
Captain William Spry
Citadel Community Centre
Findlay Community Centre
Tallahassee Community Centre
Cole Harbour Recreation Centre
North Preston Community Centre 
Lakeside Community Centre
LeBrun Centre
Gordon R Snow Recreation Centre
Musquodoboit Valley Recreation Office
Sheet Harbour Recreation Office
Some items are not allowed in the blue bag
What time will my recycling be collected?
Collection can start as early as 7:00 a.m. but may not happen at the same time each week. You can place recycling curbside as early as 7:00 p.m. the night before.
Sign up for weekly reminders and service alerts, or print a calendar customized for your address.
Any recycling not collected must be removed from the curb by 9:00 p.m.
Materials Recycling Facility
20 Horseshoe Lake Drive, Bayer's Lake Park, Halifax
Monday to Friday, 7:30 a.m. to 6:00 p.m.
Please call 311 for holiday hours, or visit the Waste Facility holiday hours page.
There is a $45 per tonne ($4.50 per 100kg) fee for drop-off. Loads weighing under 50 kg are no charge. Public drop off bins for paper and blue bag material are available during operating hours.
Sorting Guides
The following Household guides are in [PDF] format.
Curbside Sorting Guide - Large Print English
Curbside Sorting Guide - English
Curbside Sorting Guide - French
Curbside Sorting Guide - Arabic
Curbside Sorting Guide - Farsi
Curbside Sorting Guide - Simplified Chinese