Last updated: October 12, 2023
In December 2022, the municipality deactivated the Front End Processor/Waste Stabilization Facility at the Otter Lake Waste Processing & Disposal Facility. Deactivation proceeded based on the acceptance of a Compliance Plan by Nova Scotia Environment and Climate Change (NSECC) on November 30, 2022.
The key objective of the Compliance Plan is a long-term goal that there is no more than 10 percent Compostable Waste in the incoming residential waste stream. Compostable Waste includes food, paper/cardboard, and leaf/yard wastes that can be diverted to a compost or recycling facility.
Based on the completion of four waste audits in 2022/2023, currently Compostable Waste consists of 12.41% of the incoming residential waste stream. On September 20th, 2023, NSECC accepted the Municipality's goal to meet the 10 percent Compostable Waste target over a 3-year period (by March 31, 2026).
To meet the March 31, 2026 goal of no more than 10 percent Composable Waste in the incoming residential waste stream, per the Compliance Plan, the municipality is undertaking a number of initiatives including:
Food Isn't Garbage: a public awareness campaign aimed at reducing food waste in garbage and proper disposal of organics. The campaign includes paid social media advertising, advertisements in newspapers, bus shelters and billboards as well as webinars. The campaign is also incorporated into regular What Goes Where Wednesdays posts on Halifax Recycles Facebook page. School presentations are also included in this campaign as well as media interviews. For more information please visit Food Isn't Garbage | Halifax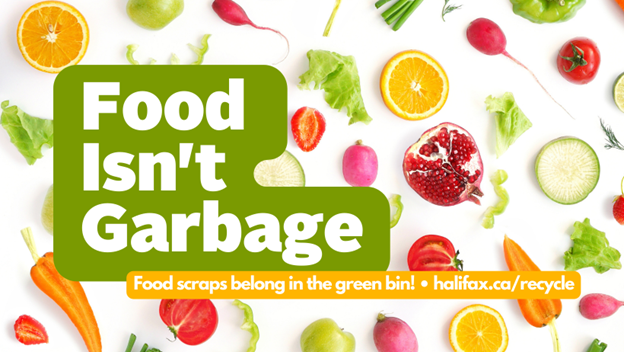 Quarterly Waste Audits (~ Performance Audits): consist of collecting residential waste samples at Otter Lake from various locations across the municipality and sorting the waste into categories including for Compostable Waste. The audits are completed to establish and track the Compostable Waste %.
Feedback Monitoring: based on the waste audits completed, poor performing areas of the municipality are identified. Solid Waste Education staff walk the collection route on a subsequent collection day and inspect garbage placed curbside. Where it is evident that the garbage has not been sorted properly, the Solid Waste Education staff issue rejection stickers and distribute information packages to the dwelling. Based on the first four waste audits completed, Solid Waste Resources Education staff have issued over 500 rejection stickers and provided 320 information packages. 
Curbside Enforcement: a new Refuse with Compostable Waste category has been added to garbage rejection stickers with emphasis for contracted haulers to inspect and reject garbage due to the presence of Compostable Waste. Since implementing in November 2022, there are approximately 100-200 occurrences per month where residential garbage has been rejected due to the presence of Compostable Waste.
Q&A
What does NSECC acceptance of the Compliance Plan mean?

Does the municipality need to meet the 10 per cent target for compostable waste received in the waste stream for the FEP/WSF to be deactivated?

Will deactivation of the FEP/WSF lead to an increase in odour, pests or litter near the facility? What monitoring will be done to ensure there is no impact?

Additional Information Regarding Deactivation of the Otter Lake Front End Processor/Waste Stabilization Facility (FEP/WSF)

What is included in the Compliance Plan?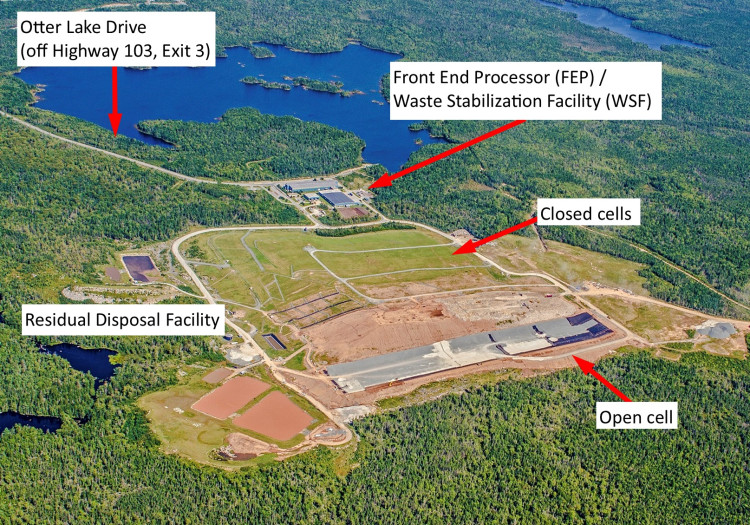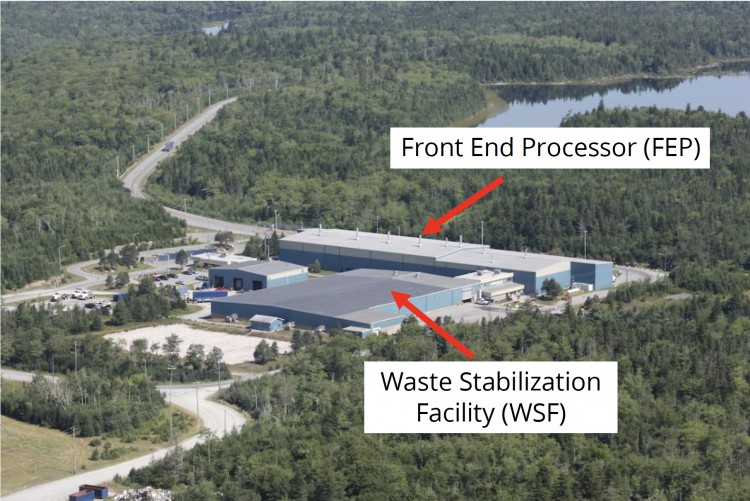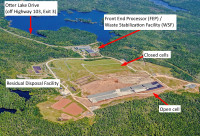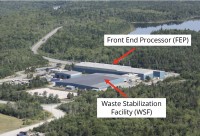 Proposed FEP/WSF Deactivation Public Consultation Report