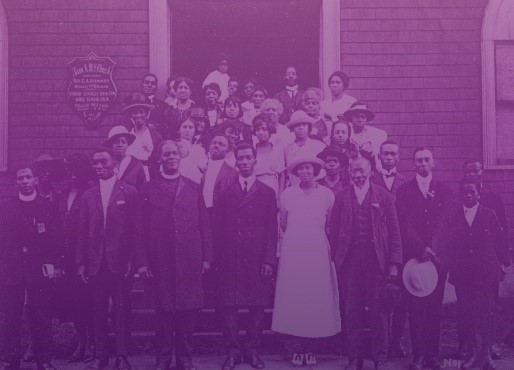 The African Nova Scotian community in Halifax found strength, healing, and collective identity in the African Methodist Episcopal (AME) Zion Church, located at the corner of Falkland and Gottingen Streets for over 100 years. As a source of resilience and spirituality for the community, the AME Zion Church is a significant representation of the religious and cultural heritage of African Nova Scotians in Halifax, assisting the community in coping and dealing with racism and discrimination.
Community artwork unveiling
Join municipal staff and members of the local African Nova Scotian community for a community artwork unveiling to help celebrate the AME Zion Church and its positive contribution to the African Nova Scotian community in Halifax.
What: AME Zion Church community artwork unveiling event
When: 11 a.m., Wednesday, February 8, 2023
Where: Halifax North Memorial Library
The event will include unveiling of the artwork by artist Charlie Marven, a video presentation from Dr. Julius Garvey, and a moderated discussion about the church's impact on the local community. Attendees can enjoy musical performances by Jah/Mila and hot chocolate provide by Hope Blooms. The event will end with a walk to the artwork's installation site for those who wish to participate. Pre-registration is not required.
More about the African Methodist Episcopal Zion Church
Serving as a community hub, the church hosted numerous important figures in African Nova Scotian and African Diaspora history. These include Marcus Garvey, who spoke at the church in 1937, and Henry Sylvester Williams, who established the 1st Pan African Congress in London in 1900 and was an active member of the church in the 1890s. While the original AME Church was demolished in 1955, Rev. Anna Lee Hunter revived the AME Zion Church in Halifax from 1976-1986. While 1986 marked the end of the AME Zion Church in Halifax, its sister church, Highland African Methodist Episcopal Church in Amherst, Nova Scotia, still operates to this day.