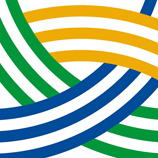 Heritage Day
Heritage Day is a provincial holiday celebrated on the third Monday of February, this year on February 20. Heritage Day is an annual reminder of our province's unique history and an opportunity to celebrate the exceptional people, places and events that helped form Nova Scotia's vibrant heritage.
History of Heritage Day 
Heritage Day was created in December 2013 and first introduced to Nova Scotians in 2015, replacing Family Day, which was observed on the same date in other areas of Canada. The Department of Labor and Advanced Education took the lead on implementing this new holiday and looked to Nova Scotia school children in grades Primary to 12 to give meaning to this new holiday.
Students of all ages were asked to work together to form suggestions for a holiday name that would bring a sense of pride to Nova Scotians. The students were also asked to suggest the names of remarkable people, places and historical events that have helped shape Nova Scotia as the province we know and enjoy today.
Once all submissions were received, a panel reviewed the students' suggestions and selected 12 honorees to celebrate over the following 12 years. From the students' input and review panel, the holiday was named Nova Scotia Heritage Day.
2023 Heritage Day Honoree: Rita Joe
Rita was born on March 15, 1932, and spent much of her early childhood in We'koqma'q First Nation on Cape Breton Island. She lost both of her parents at a young age and spent many years in foster care before attending the Shubenacadie Indian Residential School at age 12.
Her experiences in the residential school system led her to begin writing. Rita wanted to share her experiences and celebrate Mi'kmaq culture through her writing, focusing on the Mi'kmaq language. Rita hoped that her work would inspire other Mi'kmaq people to share their stories through writing and that Mi'kmaq children would read them. "I have said again and again that our history would be different if it had been expressed by us," Rita said famously.
Rita's first collection of poems was published in 1978 and was entitled "Poems of Rita Joe" ten years later, in 1988, her second collection of poems, "Song of Eskasoni: More Poems of Rita Joe," was published. She would later receive an Honorary Doctorate from Mount Saint Vincent University and University College of Cape Breton, an Aboriginal Achievement Award, and the honorary title Poet Laureate of the Mi'kmaq.
Sadly, Elder Rita Joe passed away at 74, but her legacy still lives on. Her memory also lives on through the many Mi'kmaq authors that continue to write poems, stories, novels, and plays.
Events and Resources
Flag Raising
February 17 | 9:00 a.m.
Grand Parade Square
Attend a Heritage Day flag raising and proclamation reading by Mayor Mike Savage, with a hand drumming performance by Muin Paul and reading by local poet Killia Atencio.
Delightful Downtown "Heritage Day" Light Show – Celebrating Elder Rita Joe
February 17 – 20 | 6:00 p.m. – 11:00 p.m.
Halifax Memorial Library, Grafton Park
Take in a stunning light show projected on the Halifax Memorial Library nightly from sunset to 11:00 p.m. in honour of Rita Joe, brought to you by the Downtown Halifax Business Commission.
Our History Would Be Different, Celebrating the Life, Work, and Legacy of Rita Joe
February 22 |6:30 p.m.
Halifax Central Library, Paul O'Regan Hall
Gather for a night of performances of newly commissioned works by Tiffany Morris, Danica Roache, and Raymond Sewell. Each piece of work has been inspired by this year's Heritage Day honoree, Rita Joe. Tickets are free, but please register in advance.
Please visit the provincial Heritage Day page for more information on Heritage Day 2023.