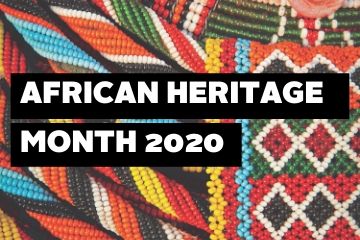 The 2020 African Heritage Month provincial theme, The Ties that Bind: Faith, Family & Community, recognizes the unique bond People of African Decent share through Faith, Family and Community. This theme is about celebrating the longstanding legacy of Faith and Spirituality, acknowledging strong family ties and honouring the togetherness of the African Nova Scotian Community. These ties help facilitate a greater bond and understanding of all cultures in Nova Scotia

This theme also aligns with the United Nations International Decade for People of African Descent (DPAD). The goal of DPAD, proclaimed for 2015 to 2024, is to strengthen global cooperation in support of people of African descent as they continue to work towards full inclusion in all aspects of society.
 
There are over 50 historic African Nova Scotian communities with a long and complex history dating back over 200 years. About a dozen of these communities have deep roots within the Halifax Regional Municipality. African Heritage Month presents us with a tangible opportunity to celebrate the legacy, achievements, and contributions – past and present – of people of African descent as part of our collective Nova Scotian heritage. 
African Heritage Month Events
African Heritage Month Opening Night
Join us for the opening night of the 36th Anniversary of African Heritage Month. Celebrations will include entertainment, guest speakers, displays, and more. Organized by Halifax Public Libraries, Black History Month Association, African Nova Scotian Affairs Integration Office.

Thursday, January 23rd at 7 p.m. 
Halifax North Branch Memorial Library, 2285 Gottingen St.

Lighting of City Hall in Pan-African Colours
In honour of African Heritage Month, City Hall will be lit with Pan-African Colours (black, green, and red) during the month of February (excluding Feb. 4 and 5). 

Flag Raising Ceremony
Join us as we raise the Pan-African Flag with a special presentation by Vanessa Fells, Coordinator, Nova Scotia Decade for People of African Descent Coalition, African drumming and a performance by Keonte Beals.

Thursday, January 23rd at 7 p.m. 
Halifax City Hall, 1841 Argyle St
Black Cultural Centre Display (pop-up museum)
This traveling pop-up exhibit is an outreach project that features scaled down versions of some of the displays at the Black Cultural Centre for Nova Scotia.

Feb 3 to 5, 2019 from 9 a.m. to 3 p.m. 
Main Court, Scotia Square
The Power of Poetry
Celebrate the work of Dr. Afua Cooper, Halifax Regional Municipality Poet Laureate.
Thursday, February 20 at 7 p.m.
Halifax Hall, City Hall, 1841 Argyle Street, Halifax
A poet and spoken word artist for over 30 years, Dr. Cooper has performed all over the world. Her book, The Hanging of Angélique: The Untold Story of Slavery in Canada and the Burning of Old Montreal, was selected by CBC in 2017 as one of the most important books published in Canada and shortlisted for the Governor General Award. 
Presenting Dr. Cooper's work, and reading from their own work as well, is a group of contemporary African Nova Scotian writers, including: 
Habiba Cooper Diallo
Martha Mutale
Andre Fenton
Evelyn White
David Wood