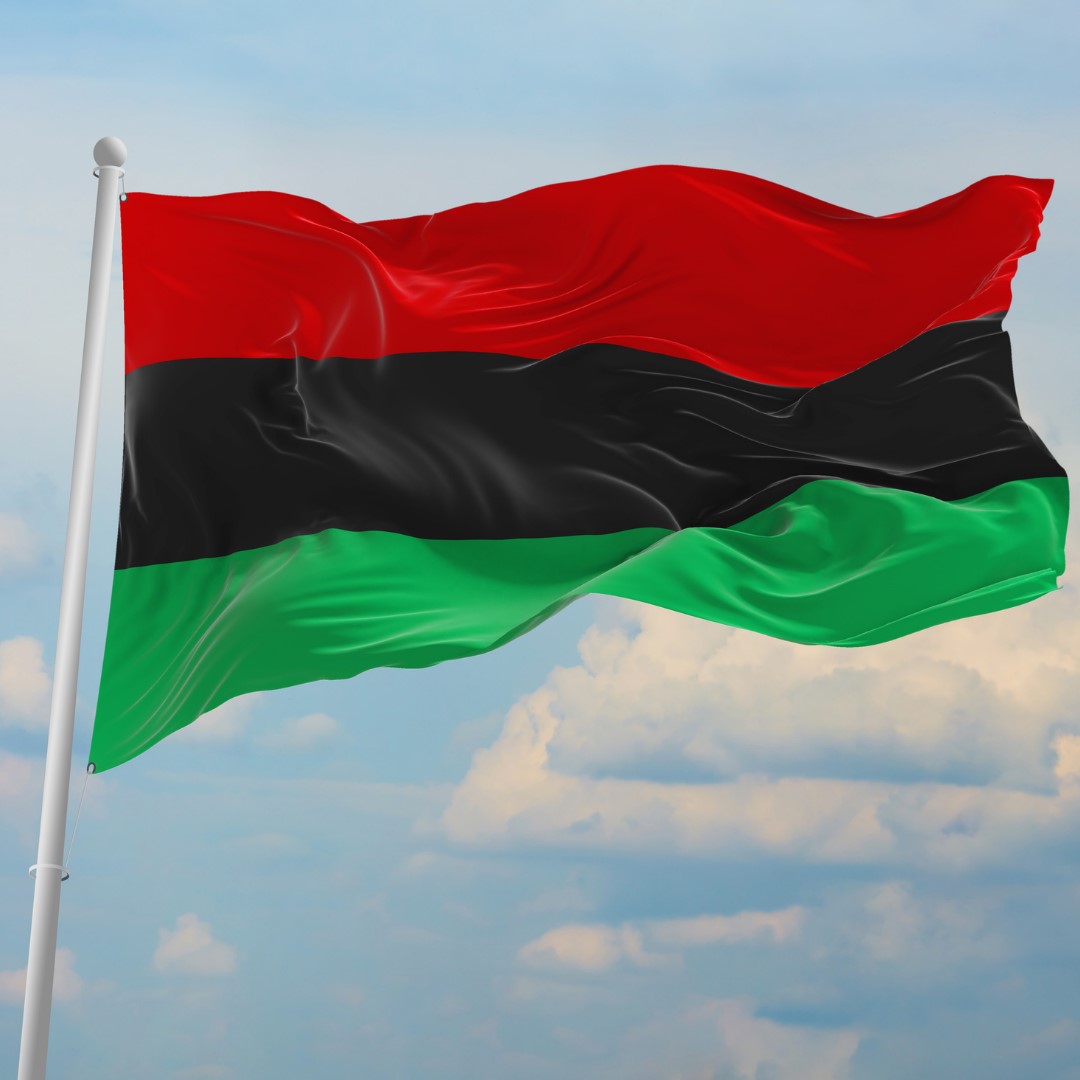 What is Emancipation Day?
Emancipation Day is the day when the Slavery Abolition Act of 1833 became law across the British Empire, including Canada on August 1st, 1834. On this day, the practice of slavery officially ended for millions of African people and their descendants in Canada and around the world.
On March 24th, 2021, members of parliament unanimously voted to designate August 1st as Emancipation Day in Canada. On April 13th, 2021, the province of Nova Scotia followed the federal declaration by officially introducing legislation to annually recognize August 1st as Emancipation Day, the anniversary of the abolition of slavery in the British Empire, in Nova Scotia.
Why Celebrate Emancipation Day?
Haligonians are encouraged to observe Emancipation Day as an opportunity to learn more about the history of African Nova Scotian people and communities, and to continue to address and eradicate systemic anti-Black racism.

The day will also allow us, as a community, to reflect and acknowledge our shared history of the enslavement of people of African descent in Canada.

Celebrating Emancipation Day will also provide us with an opportunity to maintain ongoing meaningful dialogue around race relations and inclusive society.

Most importantly, the day should allow every citizen to begin to take action.
Commemorating Emancipation Day
Emancipation Day 2022 Events
Raising of the Pan-African Flag
Wednesday, July 27 | 10:00 a.m.
Grand Parade, 1770 Barrington Street
AFROASIS
Saturday, July 30 | 7:30 p.m. to 10:30 p.m.
Grand Parade, 1770 Barrington Street
Celebrate Black artists from all over the world, including UK emerging star AMA LOU, Divine Brown, Veronica Tynes (Laydee Vee), and more. This evening of music and culture is part of the Grand Oasis concert series, in collaboration with the National Black Canadians Summit.

Learn more at halifax.ca/grandoasis.
African Nova Scotian Music Association (ANSMA) Freedom Festival
Sunday, July 31 | 1:30 p.m. to 9:00 p.m.
Dartmouth Waterfront Ferry Terminal Park
           Learn more: Dartmouth Summer Sunshine Series.
Natal Day Parade
Monday, August 1 | 10:00 a.m.
Route: Beginning at the Hydrostone in Halifax, crossing the Macdonald bridge and ending at Sullivan's Pond in Dartmouth.
Join this year's grand parade marshals, the United African Canadian Women's Association (UACWA), as they kick-off the 2022 Natal Day Parade in celebration of Emancipation Day.
           Learn more at natalday.org.
Emancipation Day Celebration at Grand Parade
Monday, August 1 | 6 p.m. to 10:30 p.m.
Grand Parade, 1770 Barrington Street
Join Mayor Savage as we "unite, contribute and strengthen" during this evening of presentations and special guests, including: Nova Scotia Mass Choir, Jah'mila tribute to Nina Simone, Aquakultre, Haviah Mighty and more
           Learn more at halifax.ca/grandoasis.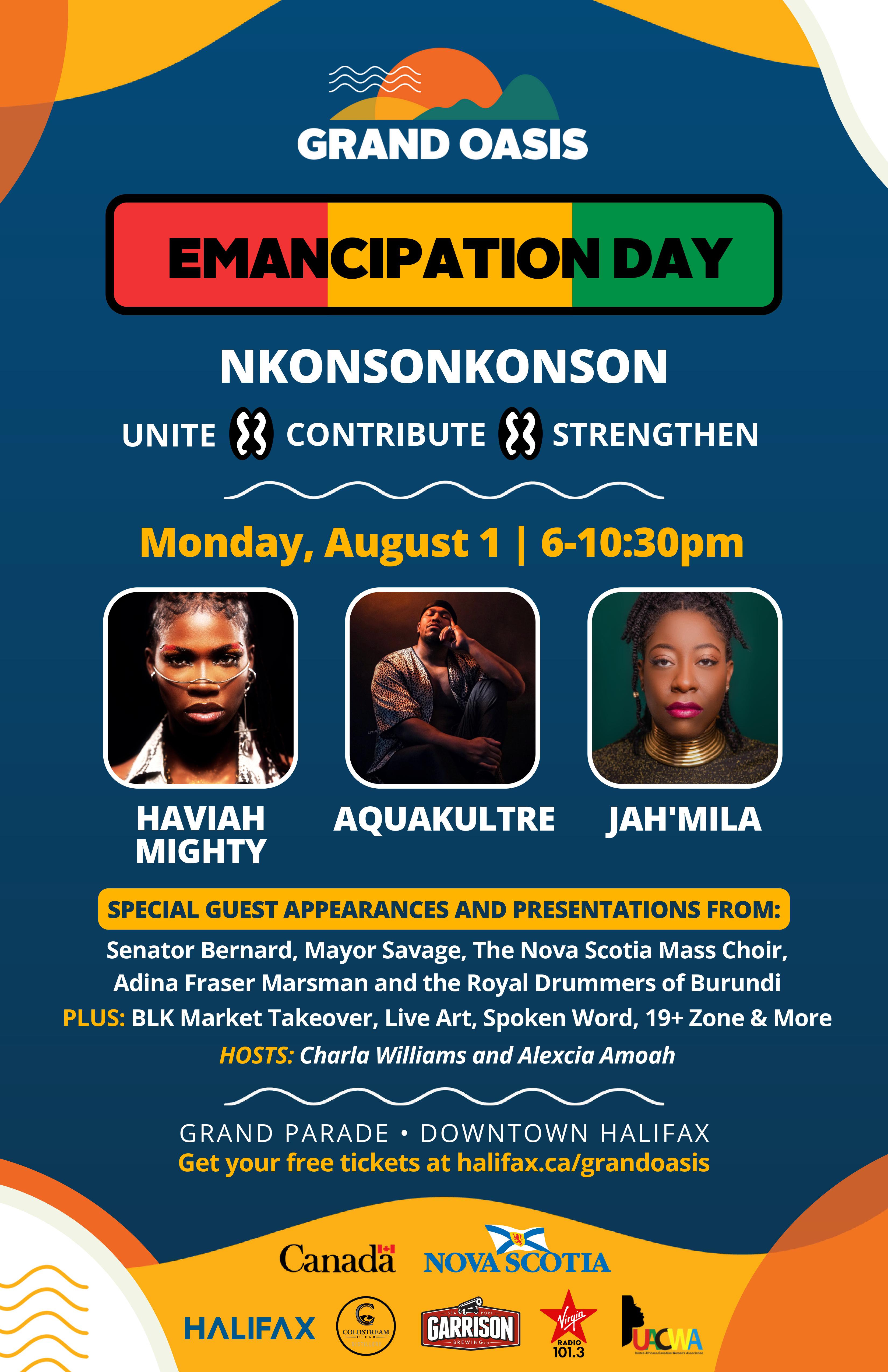 How can you recognize Emancipation Day?
Attend and participate in events around the province.

Engage in conversation around the history of enslavement and its impacts on our region and across the nation.

Recognize and embrace the history of African Nova Scotians as part of our collective history.

Find meaningful and respectful ways to remember the many souls lost during the transatlantic slave trade.
Resources for Emancipation Day