The Halifax Regional Municipality honours and recognizes the importance of the Indigenous people (First Nation, Métis, and Inuit) and their cultural contributions to the tapestry of our region.
The municipality recognizes the significant contributions of the Indigenous people and actively work together towards reconciliation and ensuring that our Indigenous members continue to enrich the fabric of the Halifax region.
The Mi'kmaq First Nations were the original people of the Halifax region and remain the predominant Indigenous group in Nova Scotia. The Mi'kmaq have existed here for thousands of years prior to contact with settlers. Today the Mi'kmaw Nation have thirteen First Nations with three communities having reserve lands located in the Halifax region (Acadia, Sipekne'katik, Millbrook). Halifax also has a vibrant Indigenous population that is woven throughout the municipality.
 
Urban Indigenous Community
Many Indigenous people consider Halifax to be their home, but at the same time have strong links to their communities of origin. There is fierce pride among Indigenous peoples in Halifax. Most are very proud of their specific First Nations/Métis/Inuit identities and of their collective Indigenous identity. There is efficacious sense of community and confidence in their ability to retain their cultural identity and vitality. The Indigenous population has been increasingly inclined to move to Halifax/Kjipuktuk urban area for school and employment opportunities. The Mi'kmaw Friendship Center is the focal point for the urban indigenous community offering programming, social supports, and community events & gatherings in Halifax. Maintaining a connection with the Friendship Centre has been particularly important for the urban Indigenous community to preserve their Indigenous heritage and traditional ways of living in an urban setting.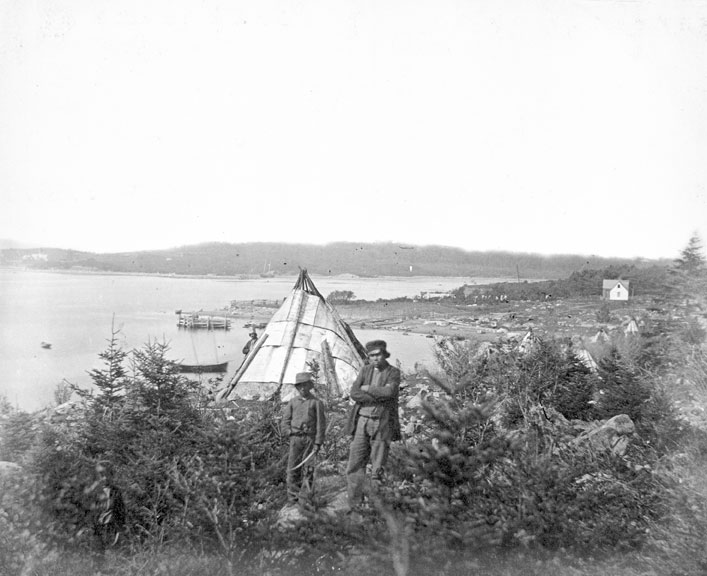 Millbrook First Nation
Millbrook is a First Nation community led by a Chief and Council, which is elected by band members every two years under the Indian Act. Historically, Millbrook had a settlement in Halifax called Turtle Grove, which was devastated by the Halifax Explosion in 1917. Today, Millbrook's base community is in the town of Truro, Nova Scotia but still has settlements in the Halifax region. Millbrook has several reserve lands in Halifax: Beaver Bank 17, Sheet Harbour 36, Cole Harbour 30 and Shannon Park.
Sipekne'katik First Nation
Sipekne'katik is the second largest First Nation community in Nova Scotia. This community is led by a Chief & Council, which is elected by band members every two years under the Indian Act. Sipekne'katik is a community that prides on its Aboriginal and Treaty Rights. Sipekne'katik is located just outside the village of Shubenacadie, centrally located between Truro & Halifax. This community also has reserve lands in Halifax, called Wallace Hills 14A which is located on Hammonds Plains Road.
Acadia First Nation
Acadia is a First Nation Community governed by the custom election code, which is developed by the band members as a provision of the Indian Act. Acadia First Nation is led by a Chief and Council that is elected every five years, by their membership. Acadia's unique land base spreads through the southwestern regions of Nova Scotia. Their base community is in Yarmouth, but have reserve land in Gold River 21, Medway River 11, Poonhook Lake 10, Wildcat 12. Acadia First Nation has acquired land on the Hammond Plains Road, located in Halifax.