Every year on October 1, Nova Scotians mark Treaty Day to celebrate the rich history, proud culture and important contributions of Mi'kmaq people.
These centuries-old treaties honour the enduring bond of friendship and respect between Nova Scotia's Indigenous and non-Indigenous communities and reaffirm the historic presence of the Mi'kmaw who have occupied the land for thousands of years.
October 1 also marks the beginning of Mi'kmaq History Month in Nova Scotia.
Ceremonies and Events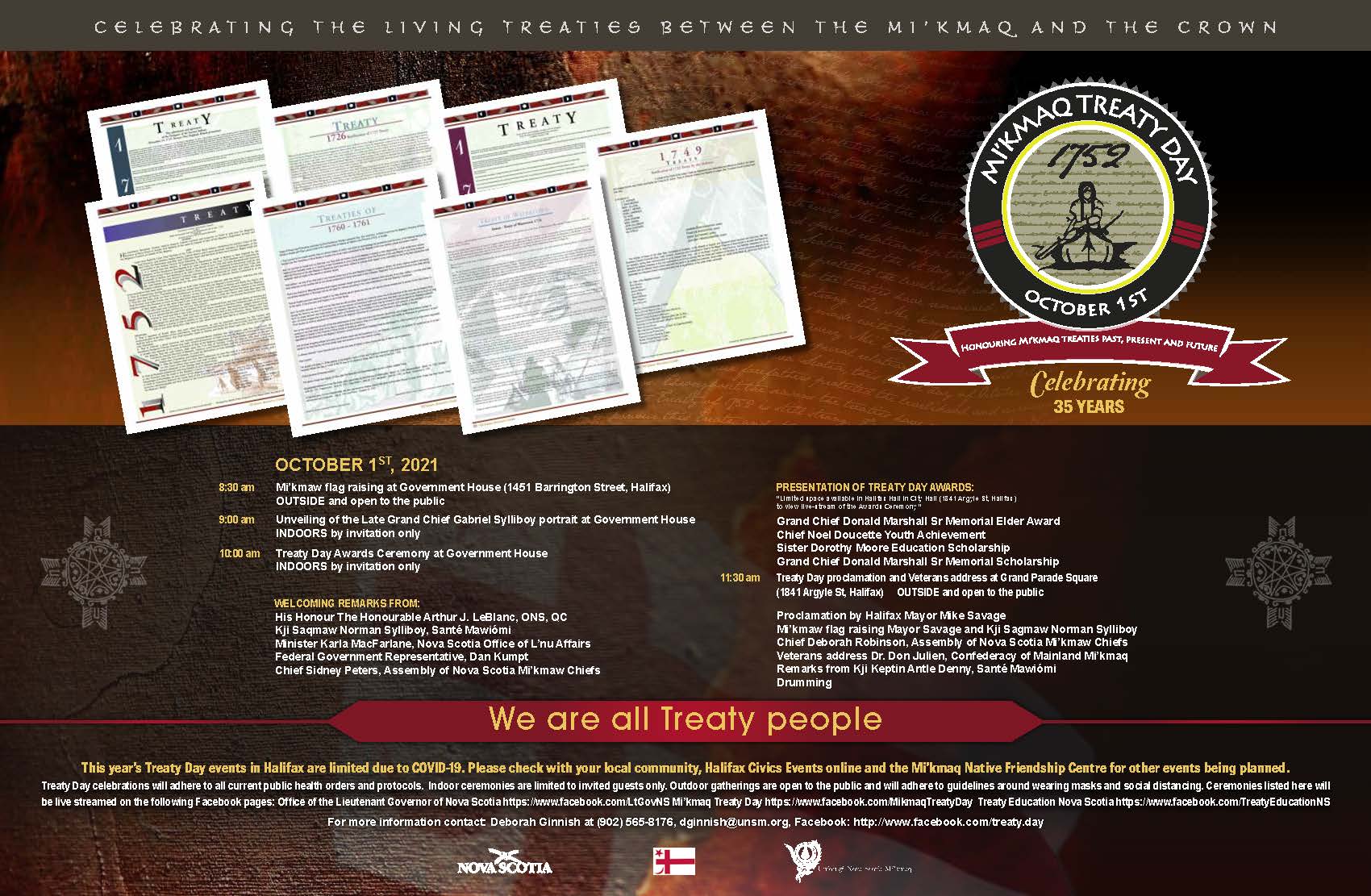 Learn how to pronounce the words "Treaty Day," "September," and "October" in Mi'kmaw.
Guide to pronunciation of "Treaty Day," "September," and "October"
Stay tuned for more information about how you can recognize Treaty Day on October 1, 2021, and visit the links below for resources and information from 2020.