May is Asian Heritage Month
Acknowledge the rich history and culture of peoples of Asian descent; learn from the lived experiences of Canadians of Asian descent.
Over the past two centuries, individuals and families have immigrated to Halifax from East Asia, Southern Asian, Western and Southeast Asia. With them, these new Canadians brought a rich cultural heritage representing many languages, ethnicities and religious traditions.
In 2001, Senator Vivienne Poy, Canada's first Chinese-Canadian senator, proposed a motion to designate May as Asian Heritage Month. In May 2002, the Government of Canada officially declared May as Asian Heritage Month in a formal ceremony.
The theme for Asian Heritage Month 2021 is "Recognition, Resilience, and Resolve". It embodies the myriad of sentiments that peoples of Asian descent in Canada have experienced and honours their contributions and their diverse stories which are rooted in resilience and perseverance. It is also a call to action for all Canadians to come together to combat all forms of anti-Asian racism and discrimination.
Although festivities will look different this year, there are still plenty of ways to acknowledge Asian Heritage Month.
The Office of Diversity and Inclusion, Halifax Public Libraries, the Canadian Museum of Immigration at Pier 21 and community members have worked together to create a variety of activities in the Halifax region:
Check out the virtual events, blogs and resources about Asian cultures on the Halifax Public Libraries' virtual portal.
Attend a virtual tour on Chinese immigration history, a virtual Asian Canadian film screening or a virtual readalong event organized by the Canadian Museum of Immigration at Pier 21.
Save the date: Amplifying Asian Voices: challenges, successes and future-making
Featuring keynote speaker Chase Tang,

 an Asian-Canadian Actor, Philanthropist & Mental Health Advocate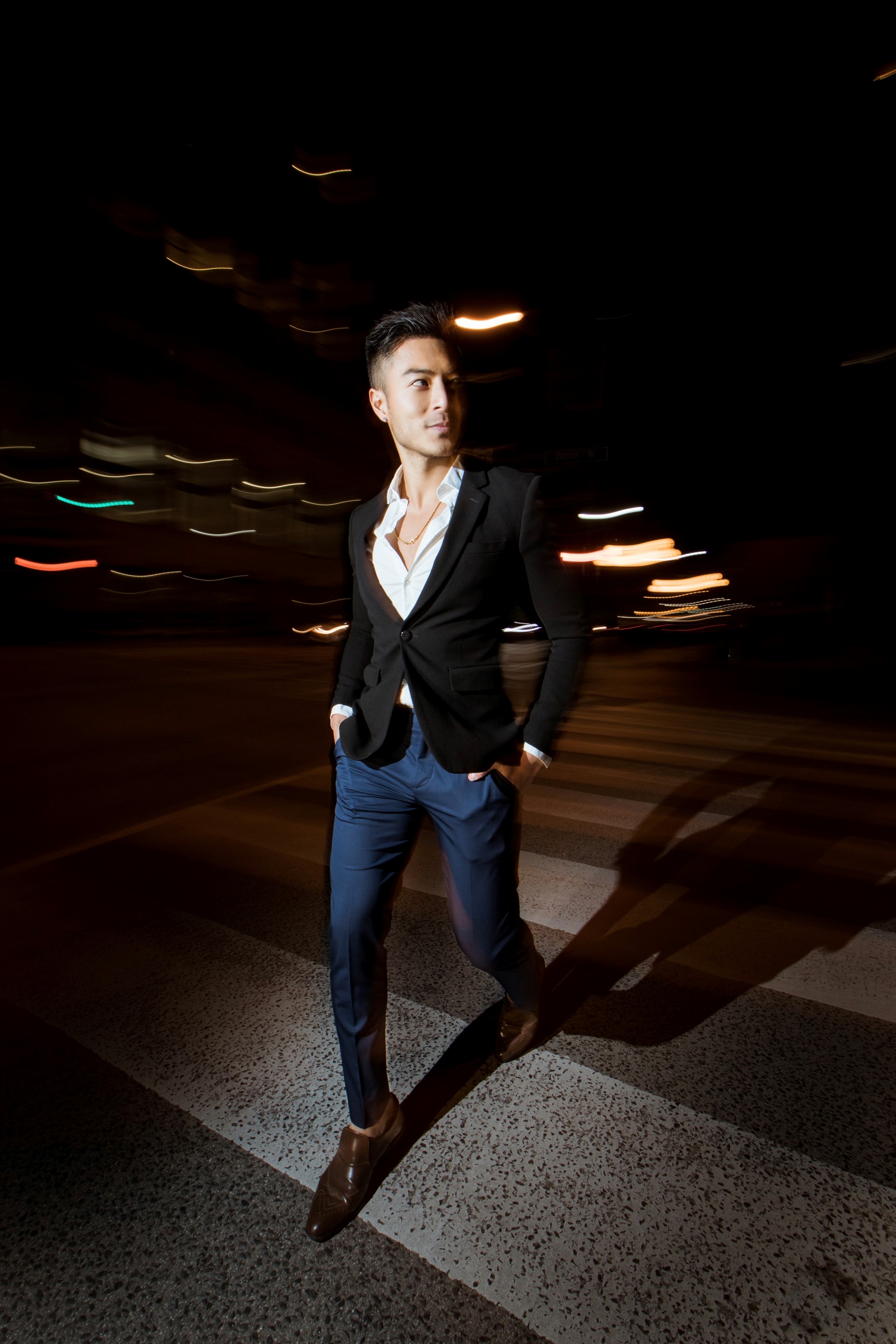 Join us for a virtual Speaker's Session to celebrate Asian cultures and the contributions of our Asian community, discuss and acknowledge systemic challenges, and drive action on building a more equitable and inclusive community.
Keynote Speaker Chase Tang will discuss his experience as Chinese immigrant growing up in Canada and his vision of the future.
WHEN: Thursday May 27, 3:30-5 p.m.
WHERE: Join us online. Register now!
Chase Tang is an Asian-Canadian Actor, Philanthropist & Mental Health Advocate. He was born & raised in Taipei, Taiwan & at the age of 6 immigrated to Canada along with his family & settled in Bedford, Nova Scotia. As a child Chase was an elite hockey player & his dream was to play in the NHL. Chase earned a Bachelor of Commerce Degree from the University of Guelph majoring in Marketing Management. Chase enrolled in his first acting class in May 2016 & prior to that he was a successful corporate executive before finally deciding to leave it all behind to pursue a career in the arts & entertainment. Chase spends his time between Toronto, LA & Taiwan.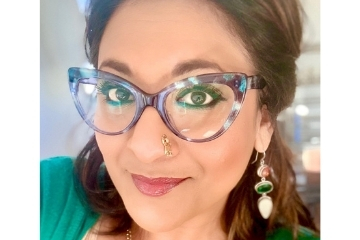 Dr. Rohini Bannerjee (she/her/elle)
Born and raised in Dartmouth, Nova Scotia, Canada, daughter of immigrants from Himachal Pradesh, India, is an Associate Professor of French and Francophone Studies in the Department of Modern Languages & Classics, Graduate Coordinator of the International Development Studies program and a Faculty Member in the Asian Studies, and Graduate Women & Gender Studies program at Saint Mary's University, Halifax, Canada. Rohini's primary research focuses on the literatures and cultures of the Francophone Indian Ocean. When she is not teaching poetry and fiction, she attempts to write it herself. Her work has appeared with Cambridge Scholars, Caitlin Press and Canadian Scholars and Women's Press. When not teaching or writing, Rohini serves as President of the Saint Mary's University Faculty Union and as Vice-Chair of Academic Senate. Rohini self identifies as a woman scholar of colour.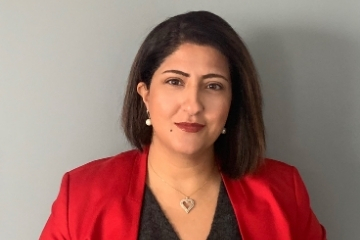 Roshanak Sadeghi-Zadeh (she/her) is a teacher and a mentor by training, currently working as Human Resources Manager at Halifax Public Libraries.
Born and raised in Iran, she received her Master's Degree in Physics. After teaching for a few years, she moved to Canada and settled in Toronto. Roshanak stayed loyal to her teaching career, but switched to adult training. She taught English and Business in a college setting where she not only discovered her passion for helping employees excel and thrive at work, but also diversifying workplaces through employee engagement and inclusion. She received her Graduate Diploma in Human Resources Management from Seneca College in Toronto and started working as a Human Resources professional. She then chose Nova Scotia as her new home in 2013, as she appreciated the unique and peaceful environment of the Maritimes. She has extensive experience working in large private, public and non-for-profit organizations such as Bombardier, Housing Nova Scotia, and Halifax Public Libraries. Roshanak is an educator, a change agent, a community volunteer, and an advocate for gender equality and under-represented voices. She is a firm believer that empowering a society starts with gender equality, closing the gender gap and removing barriers to women employment and career development. When she is not at work, she serves as a Board Member and a mentor for Chartered Professionals in Human Resources Nova Scotia (CPHRNS), and as a volunteer at ISANS through mentorship programs and workshops.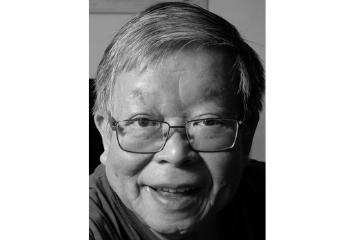 Albert Lee was born and grew up in Halifax, Nova Scotia. His grandfather arrived in the city in 1903 from Hoi Ping, near Guangzhou, in southern China. 
Albert has worked as a photographer in the Atlantic Provinces, New York, Toronto and South East Asia.
He was among the first western journalists invited by the Chinese Government to present a glimpse behind the Bamboo Curtain of the new economic reforms when China opened its doors to the world in 1985. He travelled more than 10,000 kilometres in three weeks on assignment for the Toronto Star. 
His exhibition, "Growing Up Chinese in Halifax," at the Nova Scotia Museum of Natural History in 1997, featured family albums and stories about early Chinese settlement in Halifax. The exhibition received widespread acclaim.
He has published two books with Nimbus: Destination Nova Scotia (1999) and Halifax: Sights of the City (2005).
A part-time postal clerk at Canada Post and a Research Associate at Gorsebrook Institute for Atlantic Canada Studies at Saint Mary's University, he has done extensive research and created content on early Chinese Canadian history in the Maritimes. Some of his research is archived at the University of British Columbia Library and the Library of Congress, Washington, DC and has been published in academic journals and publications.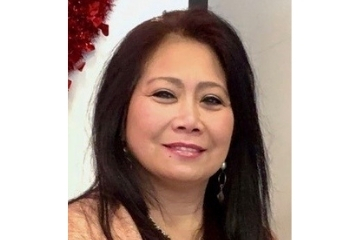 Elizabeth Eustaquio-Domondon is originally from the Philippines where she practiced as a licensed dentist prior to immigrating to Canada in 1998. In 2002, she earned a Diploma in Dental Hygiene at Dalhousie University. She became a Registered Dental Hygienist in Nova Scotia and practiced full-time for 9 years.
Elizabeth joined the largest immigrant serving organization in the Atlantic, the Immigrant Services Association of Nova Scotia (ISANS) in 2013 and served as the Program Coordinator for Internationally Educated Dentists for 3 years.
In 2016, with the influx in the arrival of immigrant nurses in the province, Elizabeth became the program coordinator of the Orientation Program for Internationally Educated Nurses (IENs) which she currently runs till date. Her background as an immigrant professional coupled with her education and experience here and abroad has enabled her to successfully coordinate and run the programs. Elizabeth through the remarkable platform of ISANS has played a pivotal role in supporting international healthcare professionals attending her program as they navigate the pathways to licensure leading to registration and employment in Nova Scotia.
Elizabeth is a devoted and dedicated community leader. From 2007 to 2011, she served as the president of the Filipino Association of Nova Scotia (FANS).
She is passionate about active community involvement and has spearheaded the creation of several programs and events within the community and in collaboration with other cultural groups in Nova Scotia. In 2012, Elizabeth was appointed Honorary Vice- Consul General of the Philippine Consulate for Nova Scotia and New Brunswick, where she assisted Filipino nationals on consular matters including their eventual settlement in the province.  In this position, she has developed a strong network with the Filipino community, partners and local organizations which support newcomer families as they integrate and settle in Nova Scotia. She completed her term at the Consulate in March 2020 that paved the way for her to continue providing community service at a wider scale.
Her leadership skills, commitment, deep passion and hard work are instrumental in helping immigrants that she works with, thrive in Nova Scotia by reaching their maximum potential, achieving their goals, and making impactful contributions to their new community.
Elizabeth Eustaquio-Domondon is married to Alfredo Domondon, RN. The joy of their lives is their 15-year-old son, Miguel Antonio and their Aussie doodle dog named Joey.