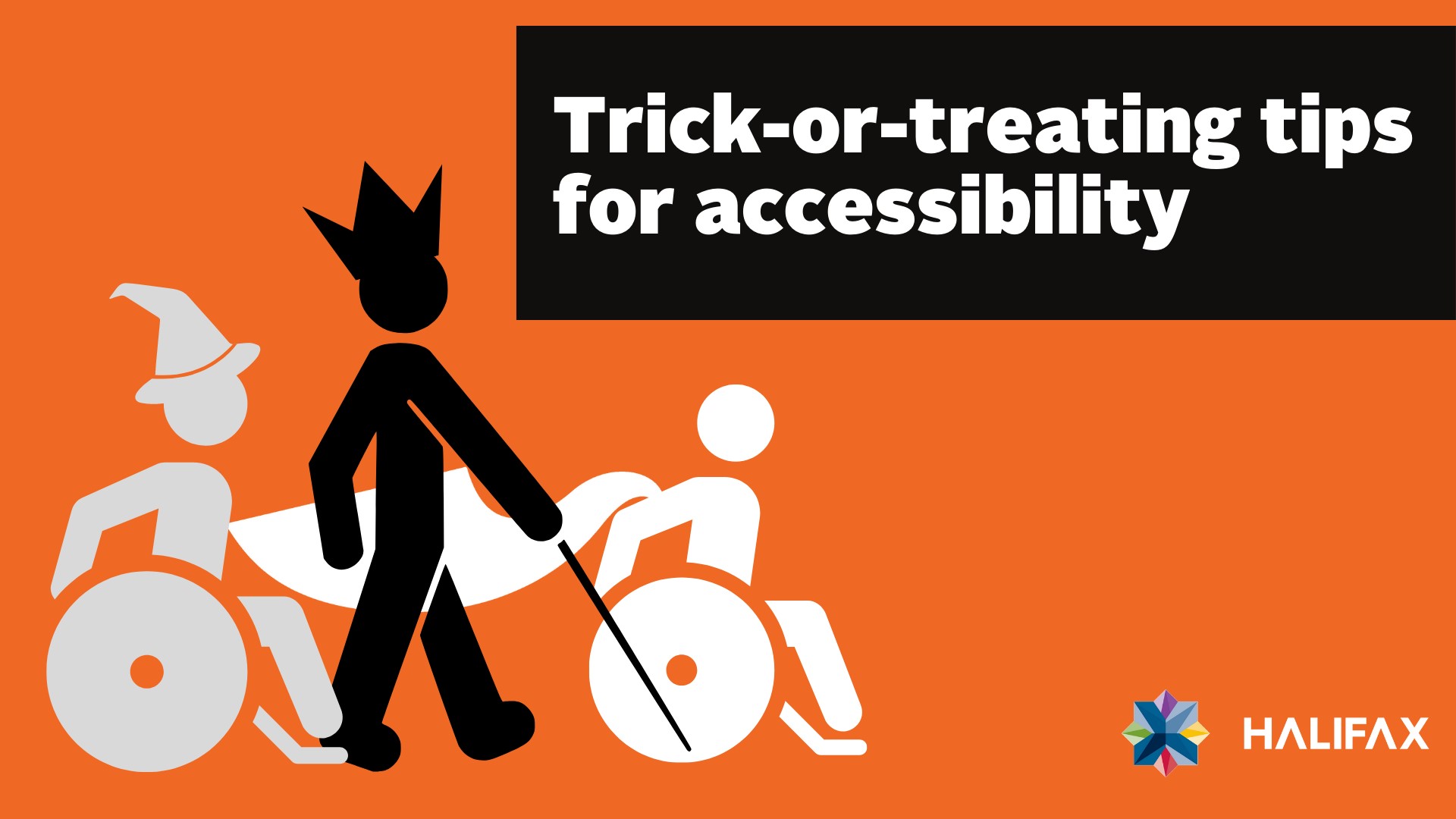 Trick-or-Treating Tips for Accessibility
Did you know that there are around 400,000 children in Canada who identify as having a disability that may prevent them from trick-or-treating? This Halloween, we want to make sure everyone can enjoy a safe, fun, and inclusive experience. 
Here are some tips to help make trick-or-treating accessible for everyone this Halloween: 
If your house has stairs, consider setting them up on your driveway or front yard.
Clear the path to your trick-or-treating setup by moving vehicles and other obstructions.
Outdoor decorations are fun, but avoid those with strobing lights or sudden loud noises.
If you have pets, keep them safely inside the house and away from the trick-or-treaters.