Halifax Regional Municipality is a proud supporter of National Indigenous History Month
To recognize this important event, the municipality, Halifax Public Libraries, the Mi'kmaw Native Friendship Centre and community members have worked together to offer a virtual collection of cultural teachings, videos, and reading lists about and from the Indigenous Community. Explore, share, and enjoy National Indigenous History Month: A Virtual Experience. 
Official Proclamation from Mayor Mike Savage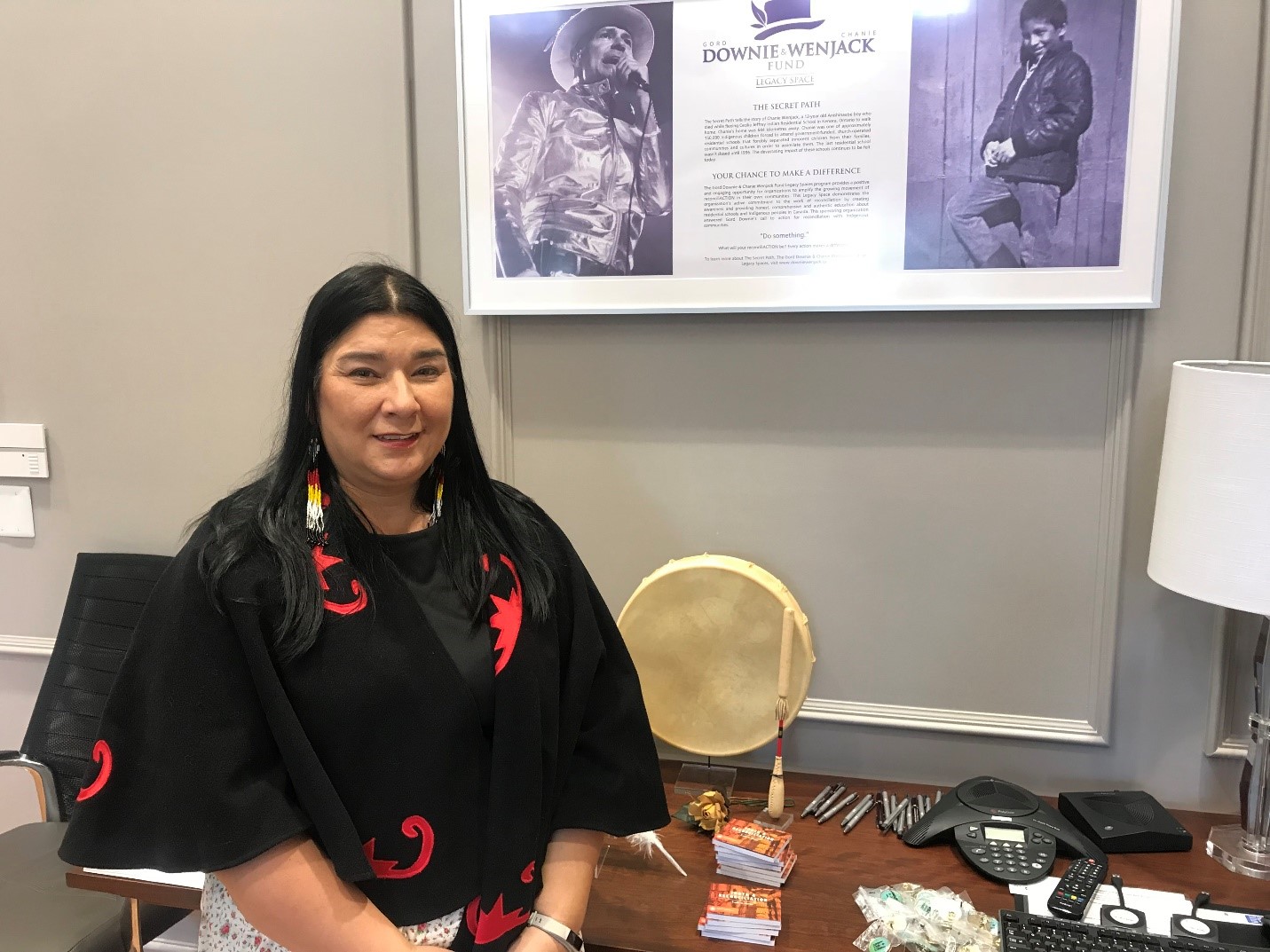 The Gord Downie/Channie Wenjack Legacy Space at Halifax City Hall 
On October 4, 2018, the Halifax Regional Municipality unveiled the Gord Downie/Channie Wenjack Legacy Space in Halifax City Hall, the only Legacy Space located within a municipal city hall. This space provides information about Indian Residential Schools, Indigenous culture, the story of Chanie Wenjack, and ongoing reconciliation efforts for employees and visitors alike. The Legacy Room is a safe, welcoming place where conversations about the past, present and future are facilitated and encouraged. The space will serve as a symbol and reminder for Halifax Regional Council of the important work around reconciliation. Please take this opportunity to view and learn more about the Downie & Wenjack Fund virtual celebrations happening in Halifax. 
History of National Indigenous Peoples Month
June is National Indigenous History Month. Celebrated annually on June 21, National Indigenous Peoples Day is a time for all Canadians to recognize and celebrate the unique heritage, diverse cultures and outstanding contributions of First Nations, Inuit and Métis peoples. The Canadian Constitution recognizes these three groups as Aboriginal peoples, also known as Indigenous peoples.
What is National Indigenous Peoples Day?
June 21 was chosen for National Indigenous Peoples Day (formally known as National Aboriginal Day) as it falls on the summer solstice. This day is significant to many Indigenous peoples, who traditionally celebrated their culture and heritage during summer solstice, the longest day of the year.
In 1996, National Aboriginal Day was announced by then-Governor General of Canada, Roméo LeBlanc, through the Proclamation Declaring June 21 of Each Year as National Aboriginal Day. This was the result of consultations and statements of support for such a day made by various Indigenous groups.
On June 21, 2017, the day was officially renamed National Indigenous Peoples Day.