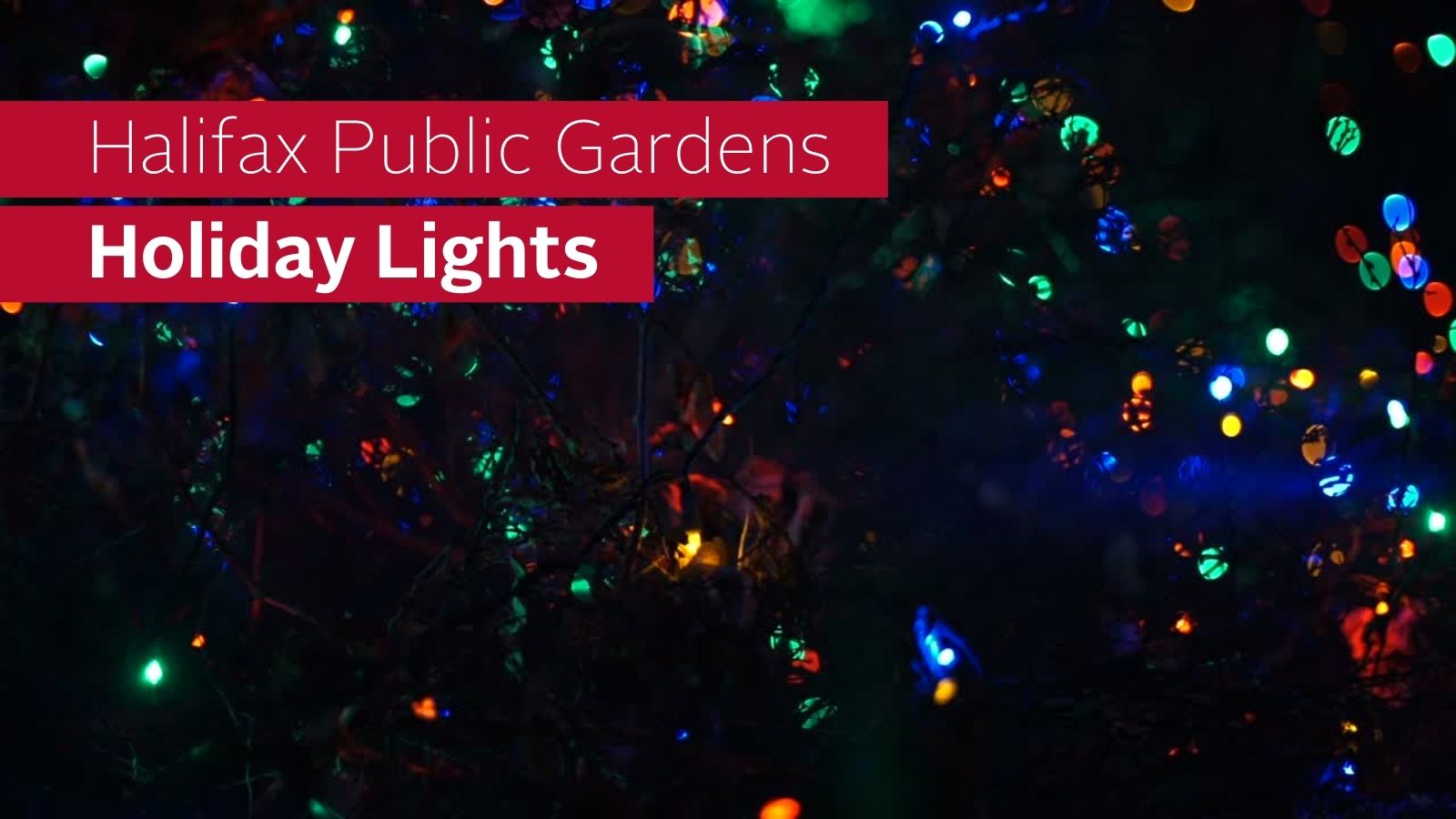 Join us for a new holiday event at the Halifax Public Gardens!
Between Nov. 27, 2021 and Jan. 1, 2022, the Halifax Public Gardens will be aglow with a festive trail of holiday lights every evening from 6-9 p.m.
Begin by entering the main gates and follow the trail of lights as you make your way to the bandstand for a spectacular light and music display.
All are welcome to enjoy this free, family-friendly experience as part of Nova Scotia's Evergreen Festival. Extend your downtown holiday outing by visiting City Hall for the Halifax Tree Lighting on Nov. 27, and nightly projection show.
Park gates will be closed at 4 p.m. in accordance with our seasonal hours. Only the main gates and those in front of Horticultural Hall will be available between 6-9 p.m.
Learn more about the Halifax Public Gardens.