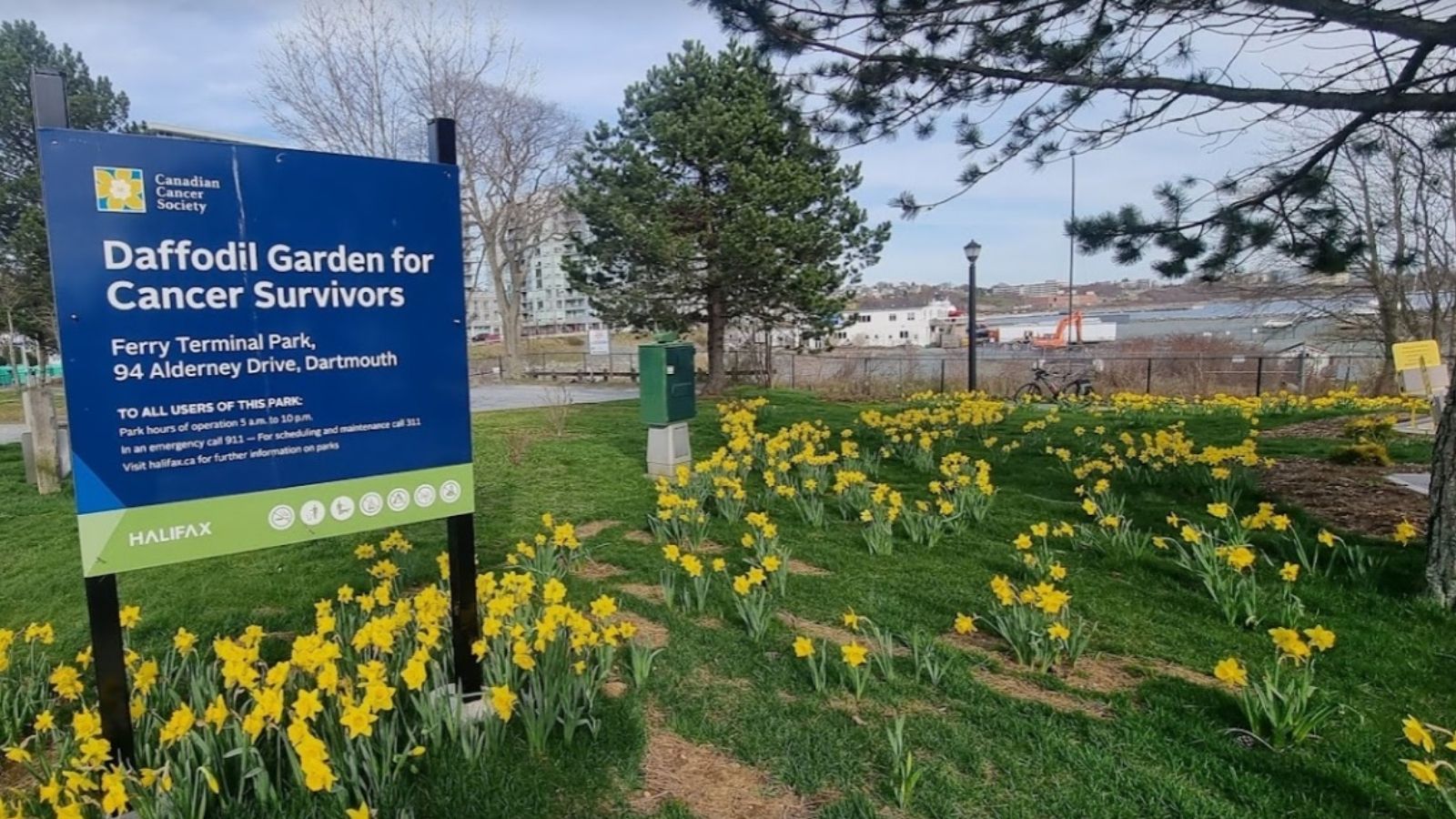 The Daffodil Garden for Cancer Survivors is the first outdoor space in Atlantic Canada created especially for Canadians affected by cancer.
This project was initiated by local residents, and cancer survivors, Judie and Jim Edgar. Their fundraising efforts earned support from municipal Councillors, other levels of government, and the private sector to advance the work.
The municipality's parks team, in collaboration with community members, helped design, develop, and ultimately bring to life this special place for reflection and connection. The site's design won an Award of Merit in Community Connections & Initiatives in 2021. 
Over 20,000 daffodil bulbs have been planted around the central garden. After the spring-blooming daffodils finish, annuals, perennials, shrubs, and trees continue to showcase colours, shapes and textures through the seasons.
The garden opened in September 2020 and is located in Ferry Terminal Park in Dartmouth, overlooking Halifax Harbour.