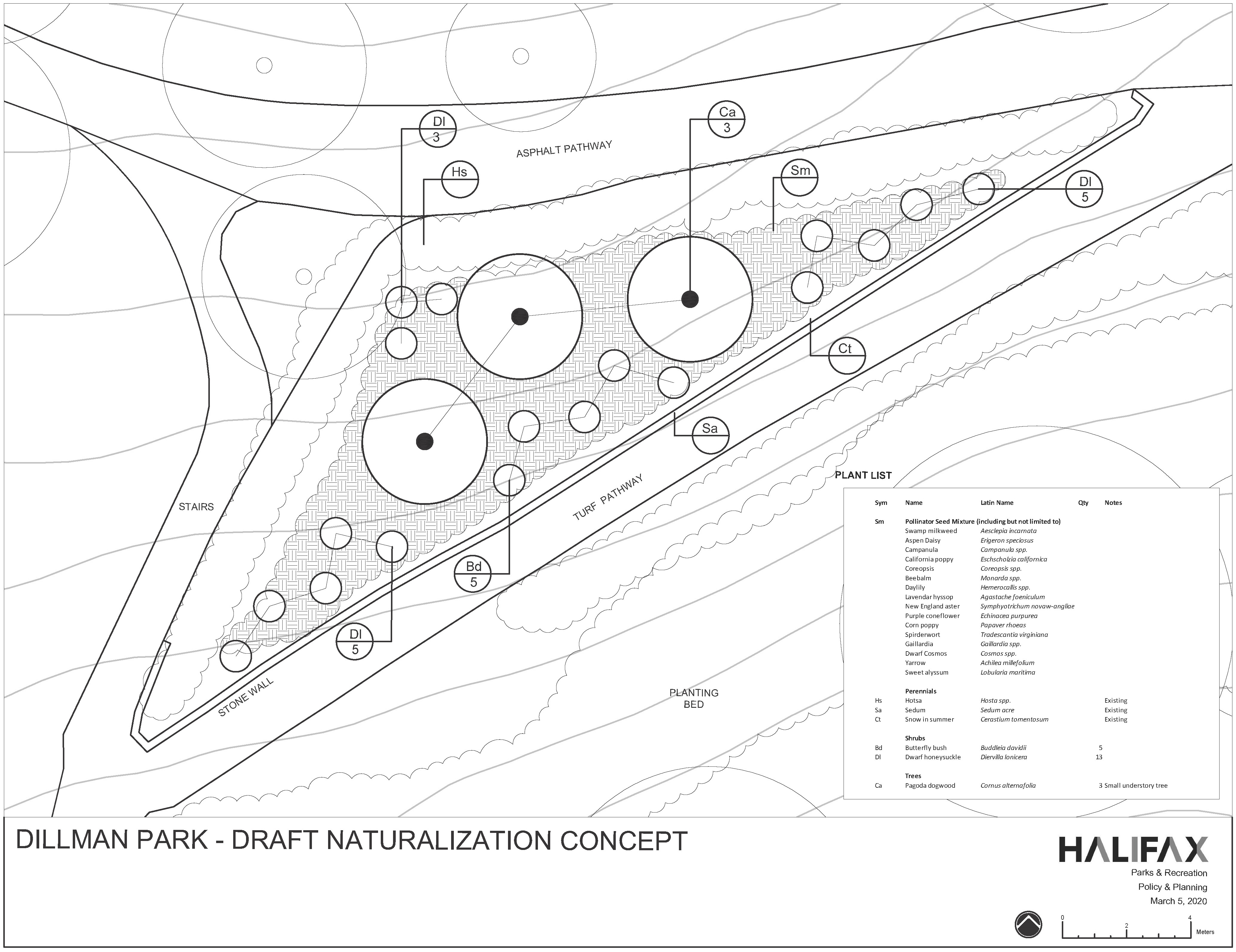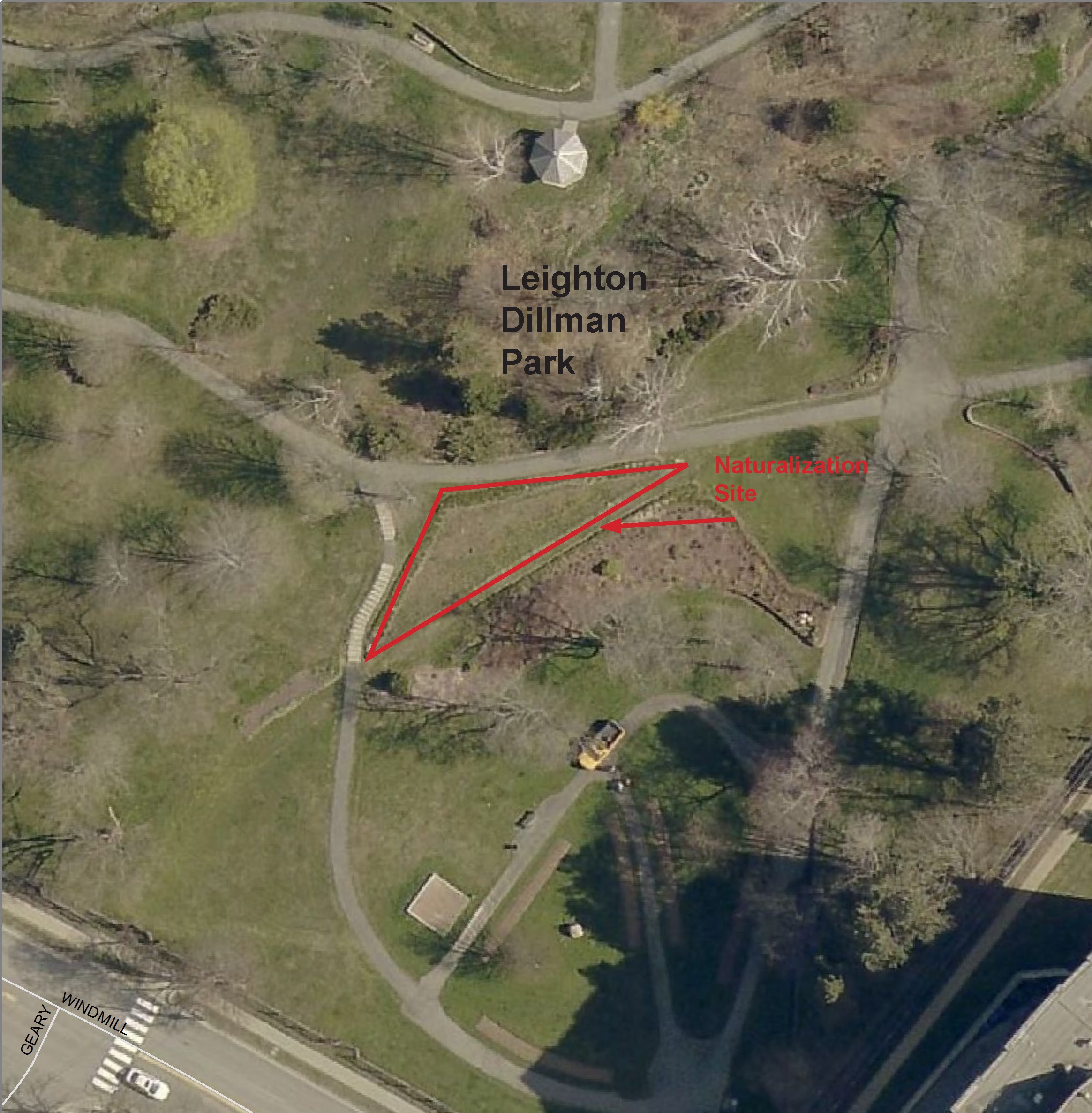 Halifax Parks & Recreation has selected an area within Leighton Dillman Park (see location map) as one of three naturalization pilot sites within the municipality. Naturalization can improve habitat for birds and pollinators (see draft concept). The new naturalized landscape will include flowering perennials, shrubs, and trees such as Pagoda dogwood.

This project will break ground in Spring 2020. Volunteers are needed to prepare, plant and maintain the site.
Please contact Penelope Kuhn to get involved.
Related files