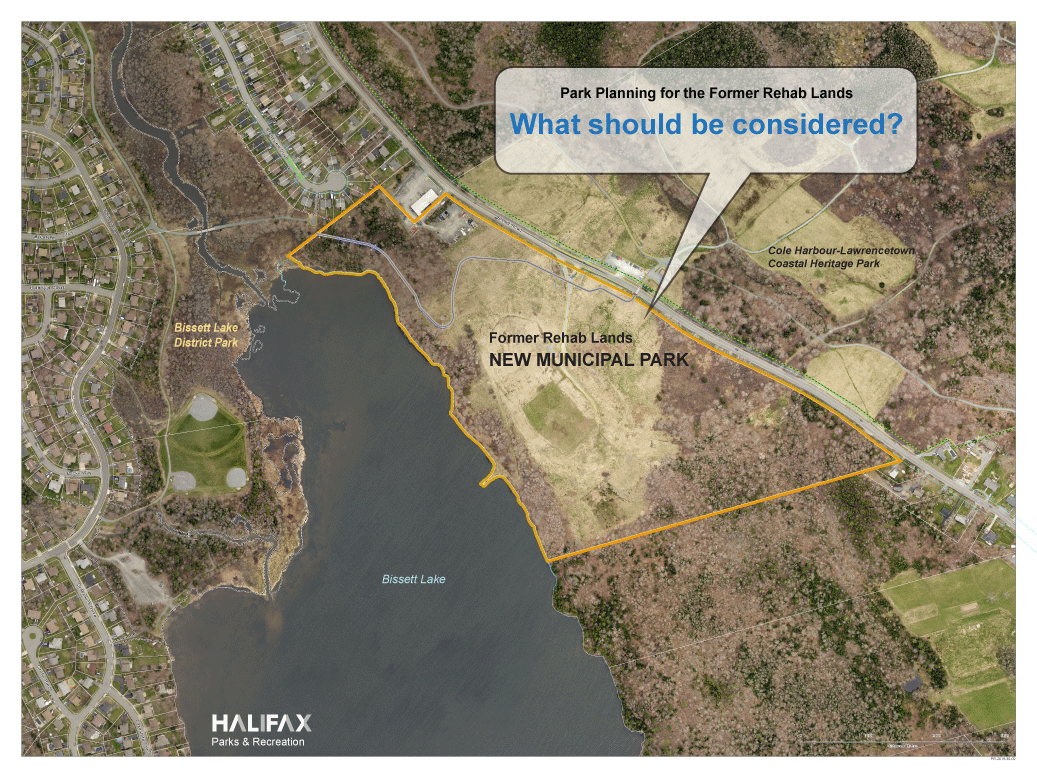 Update October 2021: Community Engagement
The municipality is engaging on the park planning for the former Halifax County Rehabilitation Centre property (Rehab lands). Round Two of the public engagement is now underway. We are exploring options for the park and asking for feedback on three concept scenarios developed around popular themes and ideas that emerged during the first round of engagement. 
Please visit: shapeyourcityhalifax.ca/rehab-lands to learn more about the park concepts and provide feedback through the online survey.
Park Planning for the Rehab Lands on Bissett Road
The municipality is developing a comprehensive park plan for the former Rehab Lands on Bissett Road in Cole Harbour. Approximately 16 hectares of the lands associated with the Former Halifax County Rehabilitation Centre will be designated as parkland. One of the considerations for the new park, will be for an Off-Leash Dog Area.
The Cole Harbour Open Spaces Plan adopted by Region Council in 2013 identified these lands as an important open space connection between Bissett Park and the provincial Cole Harbour Heritage Park. The recent opening of the Bissett Trail saw the first step in the park's development and the completion of an essential link in the municipality's active transportation network.