Available cemetery lots in Halifax
Single grave lots and cremation lots are available for sale in:
Fairview Lawn Cemetery
Mount Hermon Cemetery
Camp Hill Cemetery
Fairview Lawn Cemetery now has a 72-niche octagonal columbarium. For more information on the purchasing a plot or a niche please contact the Cemetery Administration Office to arrange an appointment to view available lots.
Please note that motorcoaches are not permitted within the Fairview Lawn Cemetery. Contact the cemetery office at 902.490.4883 for options.
Cemetery locations
Fairview Lawn Cemetery
720 Windsor Street
Halifax, NS
Home of:
HRM Cemetery Head Office
Last Post Fund, Nova Scotia Branch Veterans' Columbarium
Titanic Graves
A mass grave for the victims of the Halifax Explosion
Fairview Lawn Cemetery Site Plan [PDF]
Camp Hill Cemetery
1600 Summer Street
Halifax, NS
Home of:
Joseph Howe
Alexander Keith
Viola Desmond
Camp Hill Cemetery Site Plan [PDF]
Mount Hermon Cemetery
139 Victoria Road
Dartmouth, NS
Mount Hermon Grave Site Plan [PDF]
Saint Peter's Cemetery
65 Victoria Road
Dartmouth, NS
Dartmouth Common (Park Avenue) Cemetery
63 Victoria Road
Dartmouth, NS
Saint Paul's Cemetery
15 Geary Street
Dartmouth, NS
How do I apply to have a cemetery acquired by the municipality?
Cemetery Acquisition Application Checklist
Cemetery Acquisition Administrative Order
Contact the Cemetery Administration Office
If you'd like to discuss your options, or find the location of a loved one who has been interred in a municipal-run cemetery, please call 902.490.4883 or email cemetery@halifax.ca.
In person:
Fairview Lawn Cemetery
3720 Windsor Street
Halifax, NS
Monday to Friday, 8:00 a.m to 4:00 p.m.
By mail:
PO Box 1749
Halifax, NS
B3J 3A5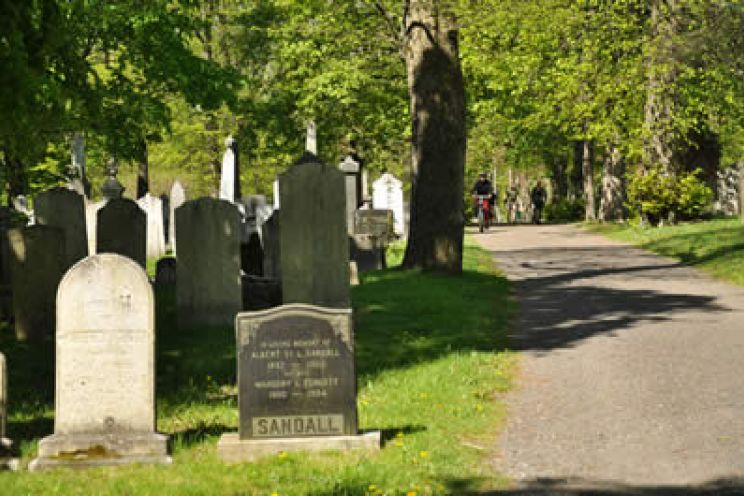 Camp Hill Cemetery
Saint Paul's Cemetery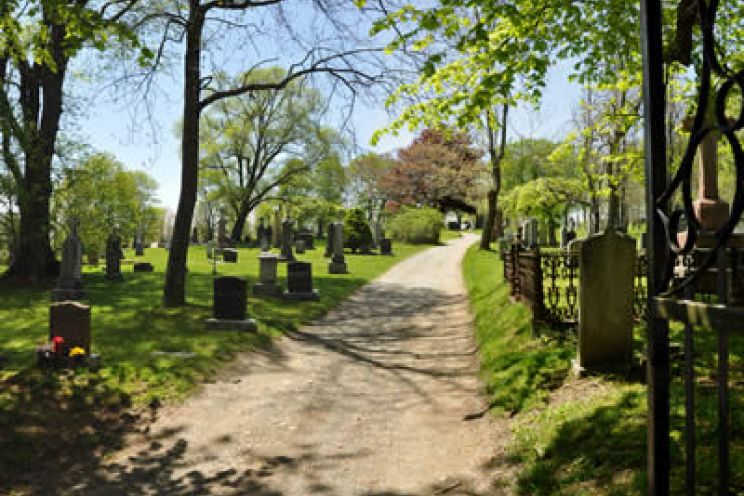 Saint Peter's Cemetery