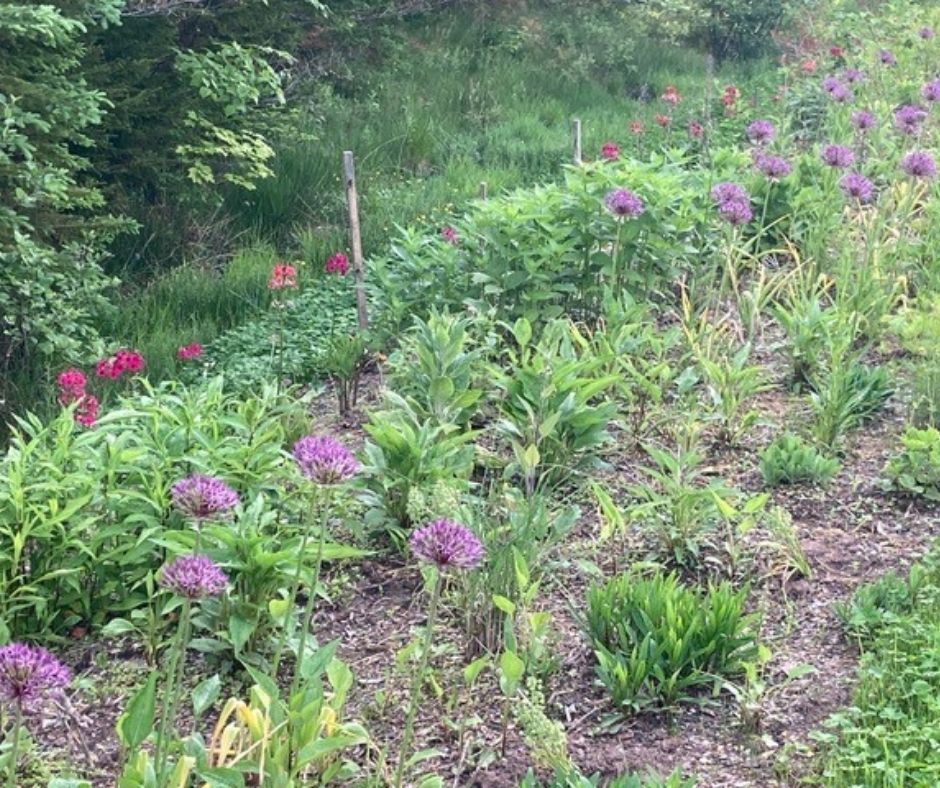 Spring 2021 update
The meadow on the corner of Brenda Drive and Sime Court came through its first winter with flying colours. It was obvious this spring that more bulbs should be added this fall to get the spring show off to an early start. The perennials have filled in and evidence of re-seeding is everywhere.
A Little Free Library was gifted to The Meadow and it is in constant use by the neighbourhood. Additional plants continue to be donated by generous gardeners. Our biggest concern will be keeping the lupin and the multiflora rose seedlings in check. The Meadow has been added to walking route of many of our residents.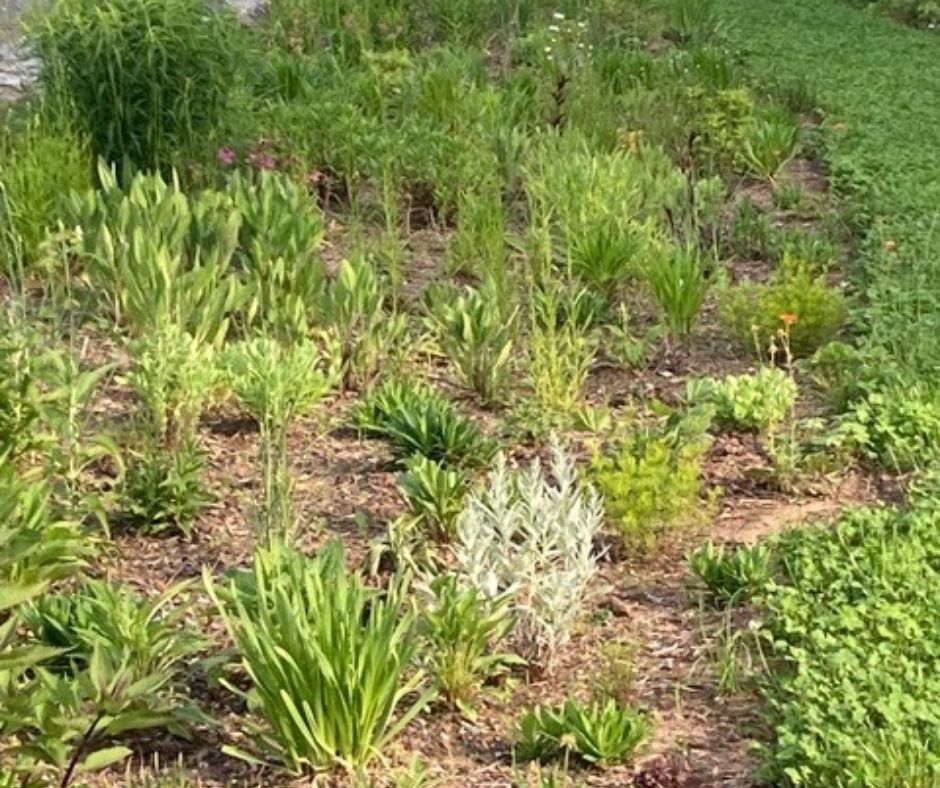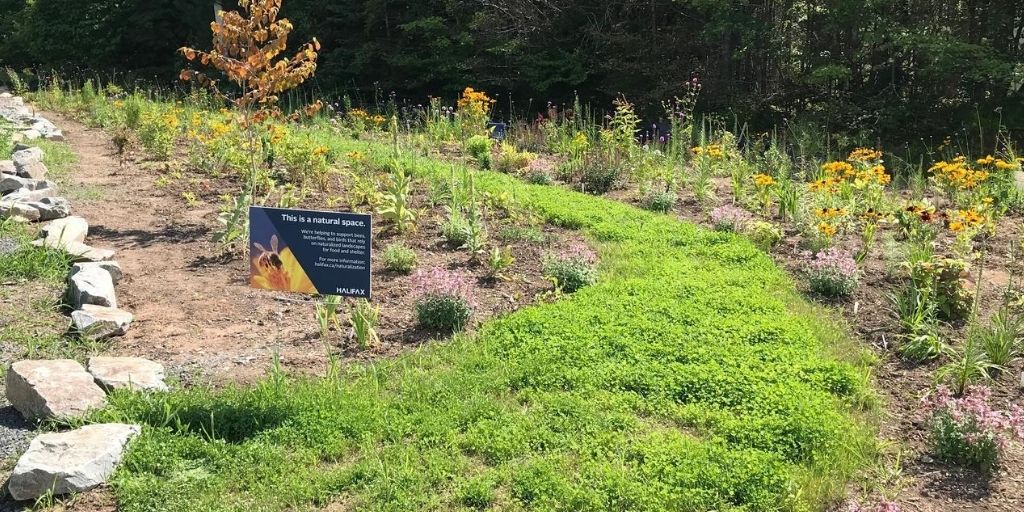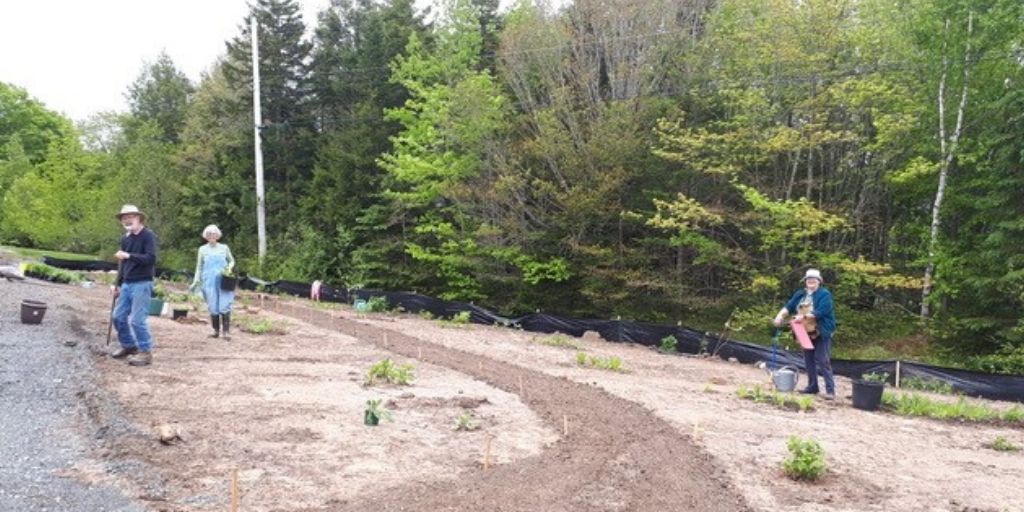 Concept Plan
Local residents have initiated a naturalization project in a right-of-way area along Sime Court in Kingswood. A grassed area is being converted to a pollinator meadow using native and non-invasive-adapted plant species.
Due to COVID-19 health measures, only a small number of dedicated volunteers have been working on the site. However, there has been an overwhelming positive response with praise and plant donations coming from the neighbourhood and the broader gardening community.