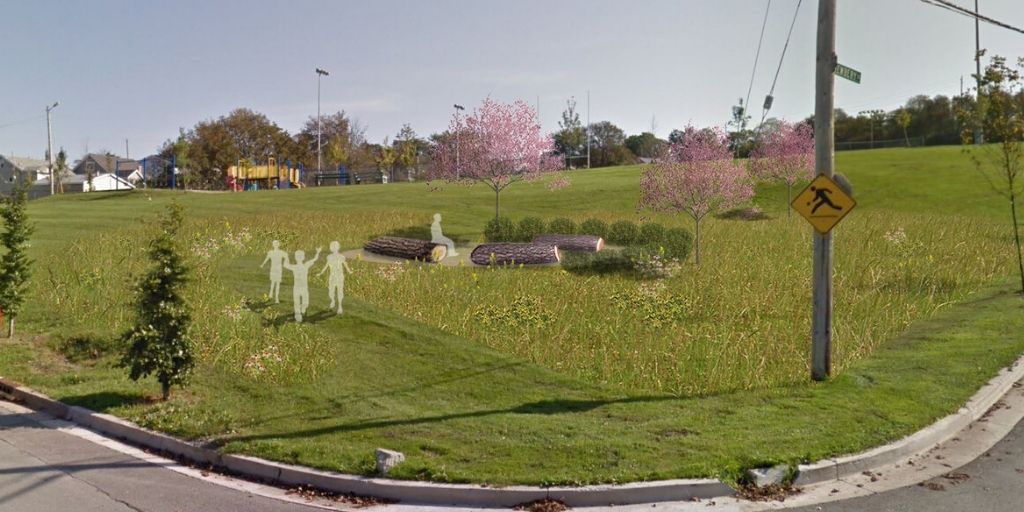 Halifax Parks & Recreation has selected the north east corner of Merv Sullivan Park as one of three naturalization pilot sites.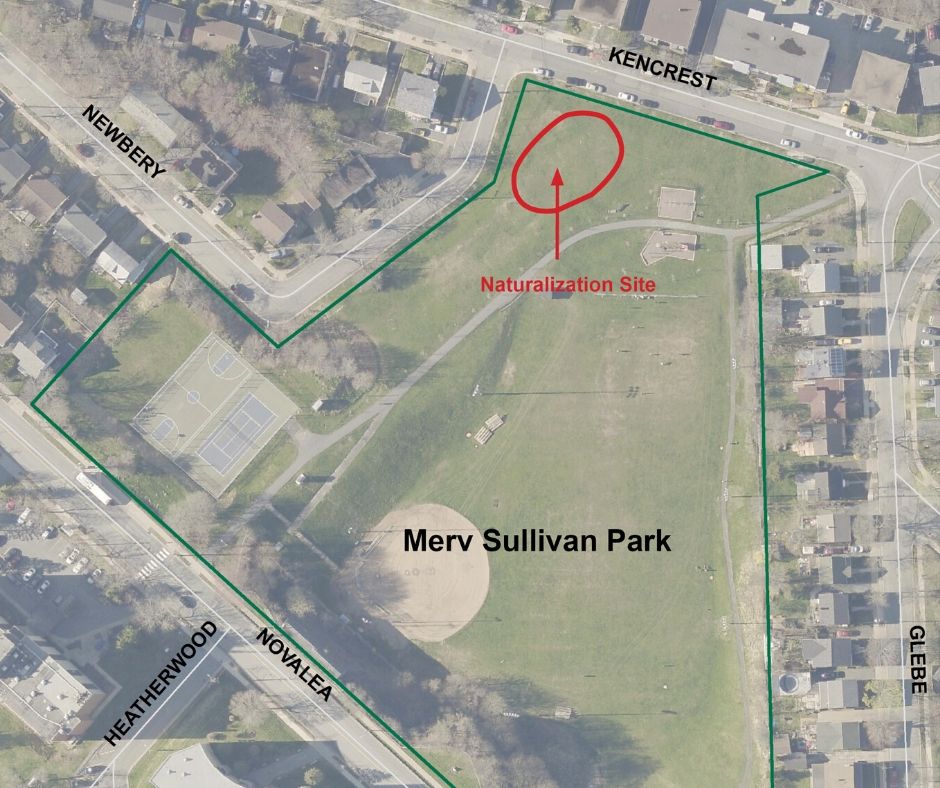 Naturalizing this location will not only improve habitat for birds and pollinators, but has the potential to turn an underutilized area into a community gathering place. The new naturalized landscape will include flowering native perennials, grasses, sweet ferns, serviceberries, and natural log seating. Details can be viewed in our draft naturalization concept. 
In a section of the proposed wildflower meadow, Parks and Recreation staff have de-thatched an area and laid wildflower seed. We'll see what comes up in Spring 2021, when we hope to resume with our original plans and involve the community.
 Volunteers are needed to prepare, plant, and maintain the site. Please contact Stephen Cushing to get involved.