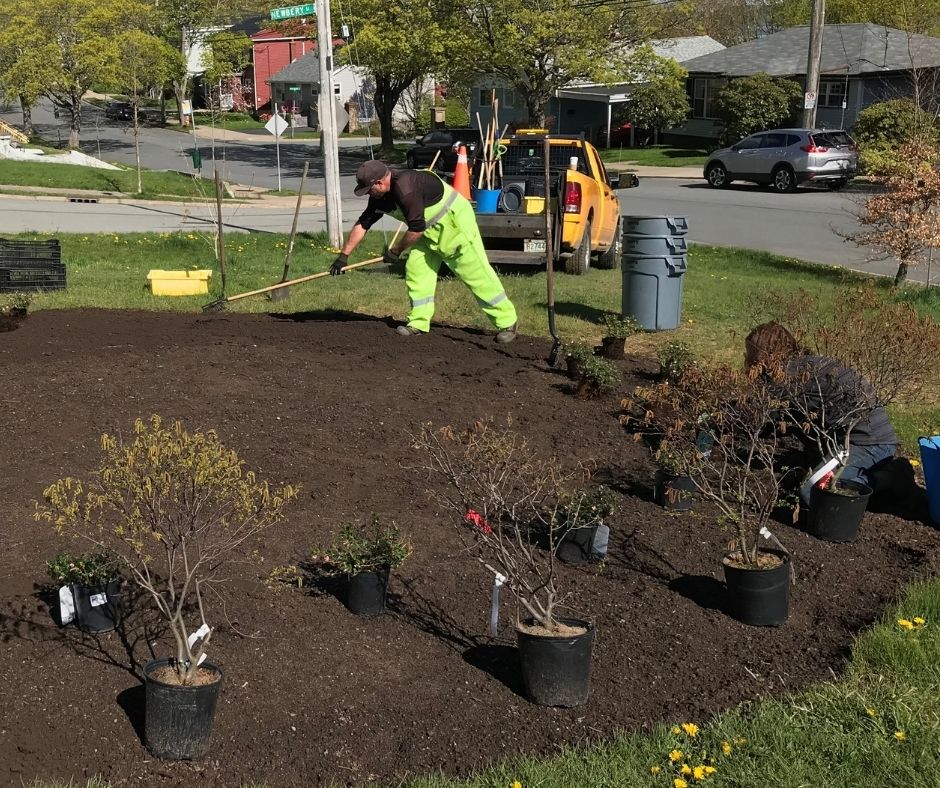 Spring 2021 update
We now have 25 Bearberry plants, 15 Sweet Ferns and three Serviceberry trees. Thanks to the team from Transportation & Public Works, we now have a seating area made with repurposed logs and an area with mulch that will be home to some herbaceous flowering plants.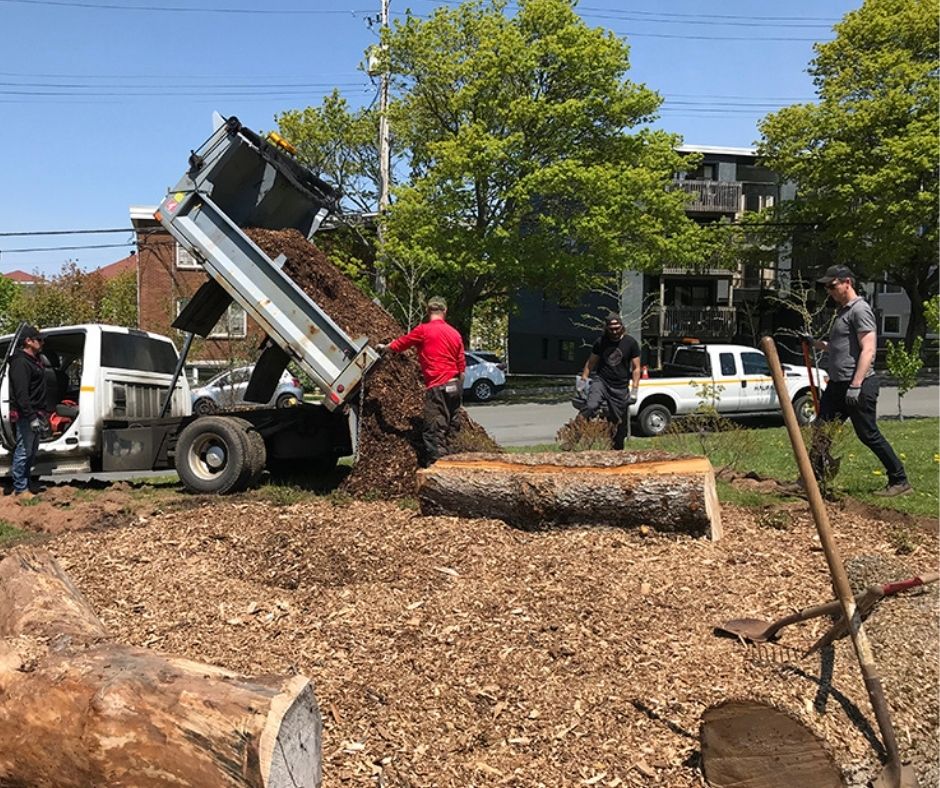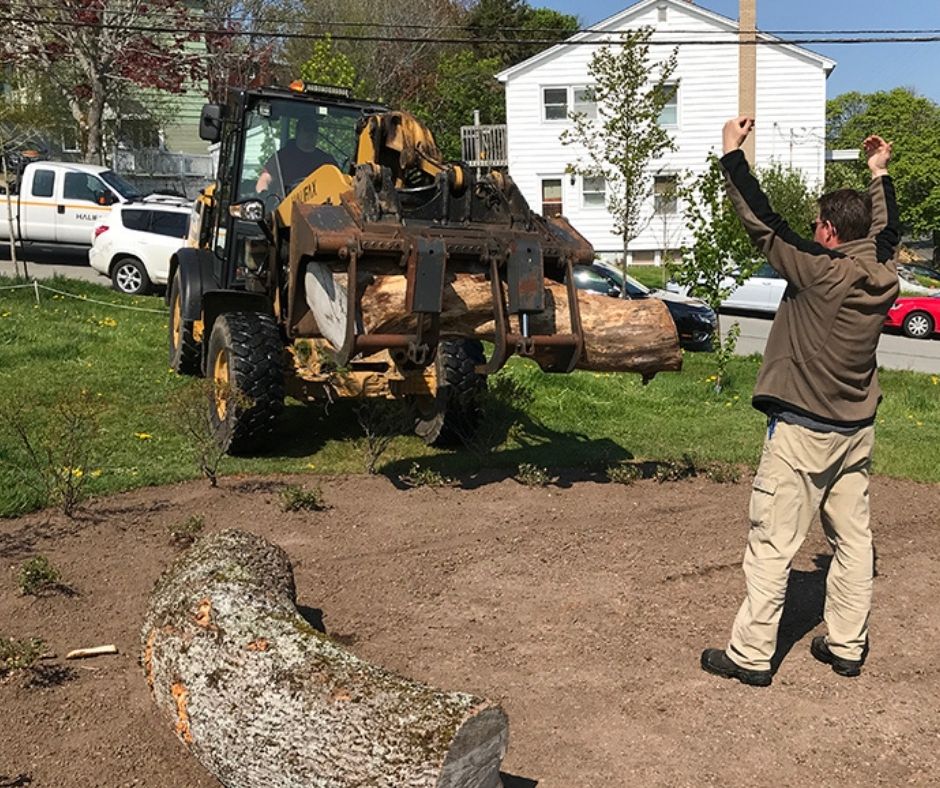 Concept Plan
Halifax Parks & Recreation has selected the north east corner of Merv Sullivan Park as one of three naturalization pilot sites.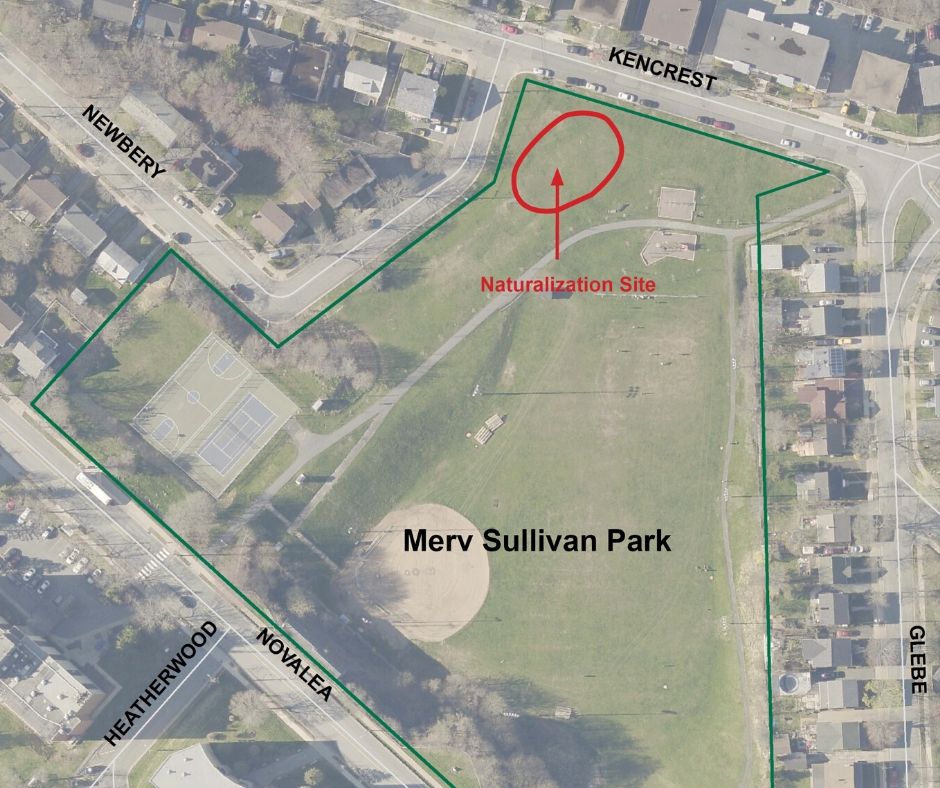 Naturalizing this location will not only improve habitat for birds and pollinators, but has the potential to turn an underutilized area into a community gathering place. The new naturalized landscape will include flowering native perennials, grasses, sweet ferns, serviceberries, and natural log seating. Details can be viewed in our draft naturalization concept.