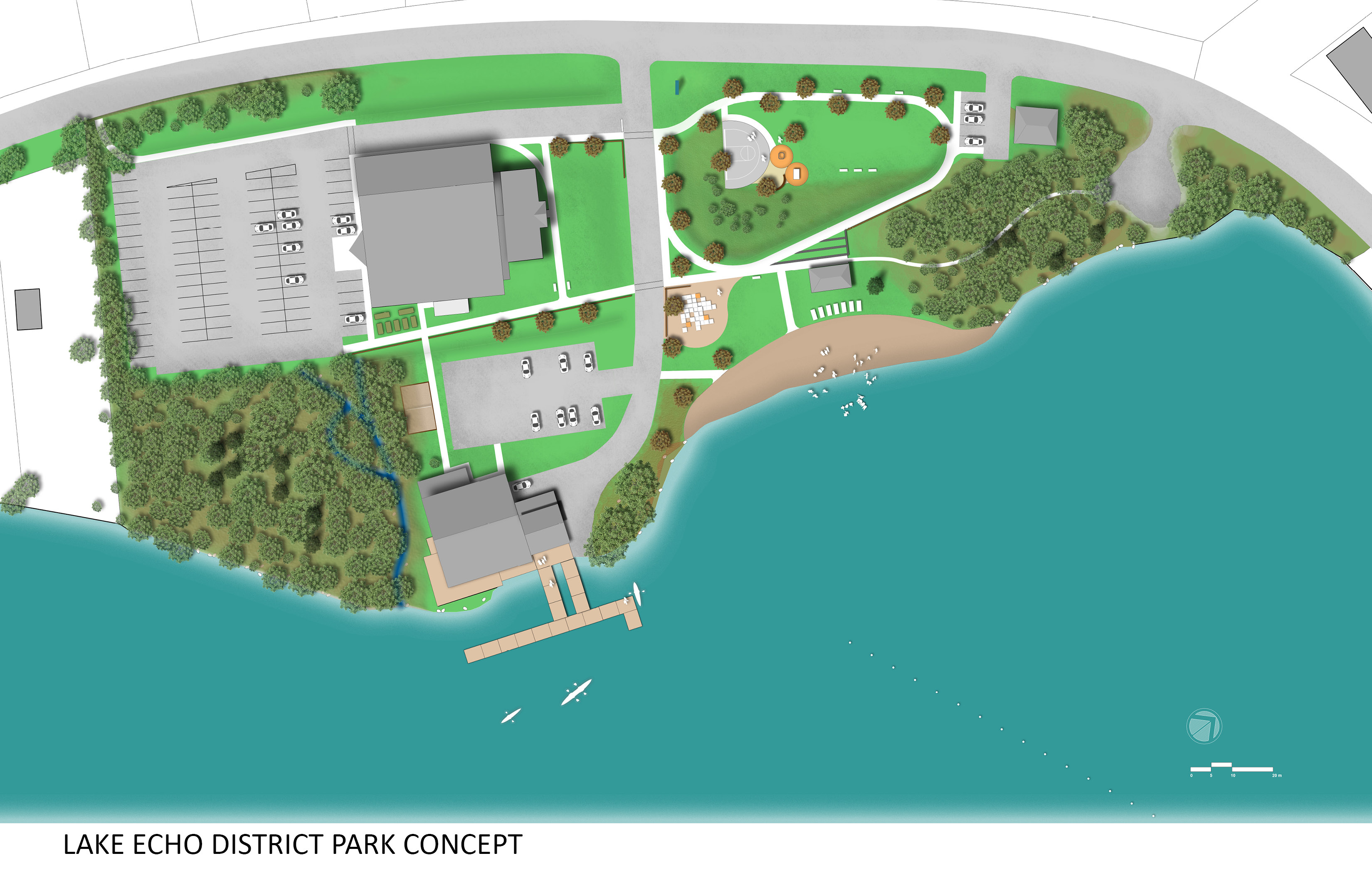 A public open house was held on March 19, 2019 at the Lake Echo Community Centre. Members of the community were in attendance to review a park concept and to provide feedback on design and layout options. For those who could not attend, a sample of the open house visuals are available for review. Parks and Recreation staff welcome feedback on the park concept until April 30, 2019. 
This park concept was informed by public feedback gathered in the fall of 2018. 
Requests for additional project information, questions, and comments can be directed to Stephen Cushing, Landscape Architect, Parks and Recreation.
Next Steps
Public feedback will be used to inform an update to the presented park concept.
A report will be presented to Regional Council in the Spring/Summer of 2019. 
It is expected that the implementation of the plan will be phased over time, as capital becomes available.