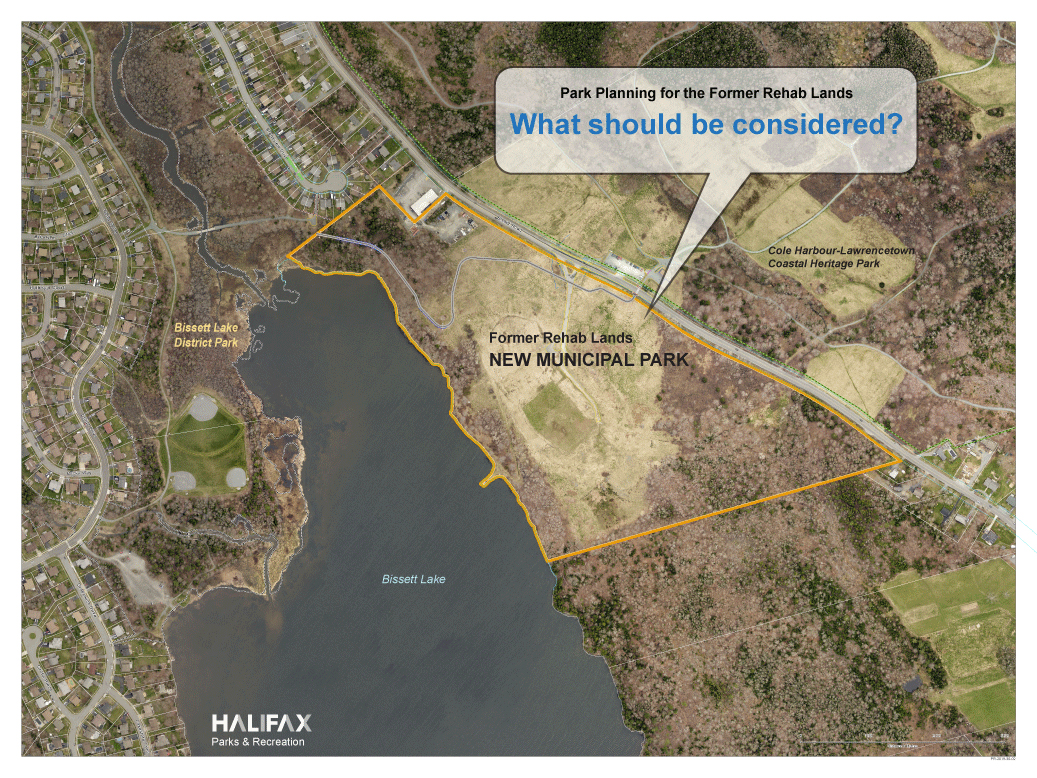 Park Planning for the Rehab Lands on Bissett Road
The municipality has begun a comprehensive park plan for the Rehab Lands on Bissett Road. Approximately 16 hectares of the lands associated with the Former Halifax County Rehabilitation Centre will be designated as parkland. One of the considerations for the new park, will be for an Off-Leash Dog Park.
The Cole Harbour Open Spaces Plan approved by Region Council in 2013 identified these lands as an important open space connection between Bissett Park and Cole Harbour Provincial Park. The recent opening of the Bissett Trail saw the first step in the park's development and the completion of an essential link in the municipality's active transportation network.
Community engagement for the park planning will happen this winter 2020. This webpage will have more information on community engagement sessions when they become available.