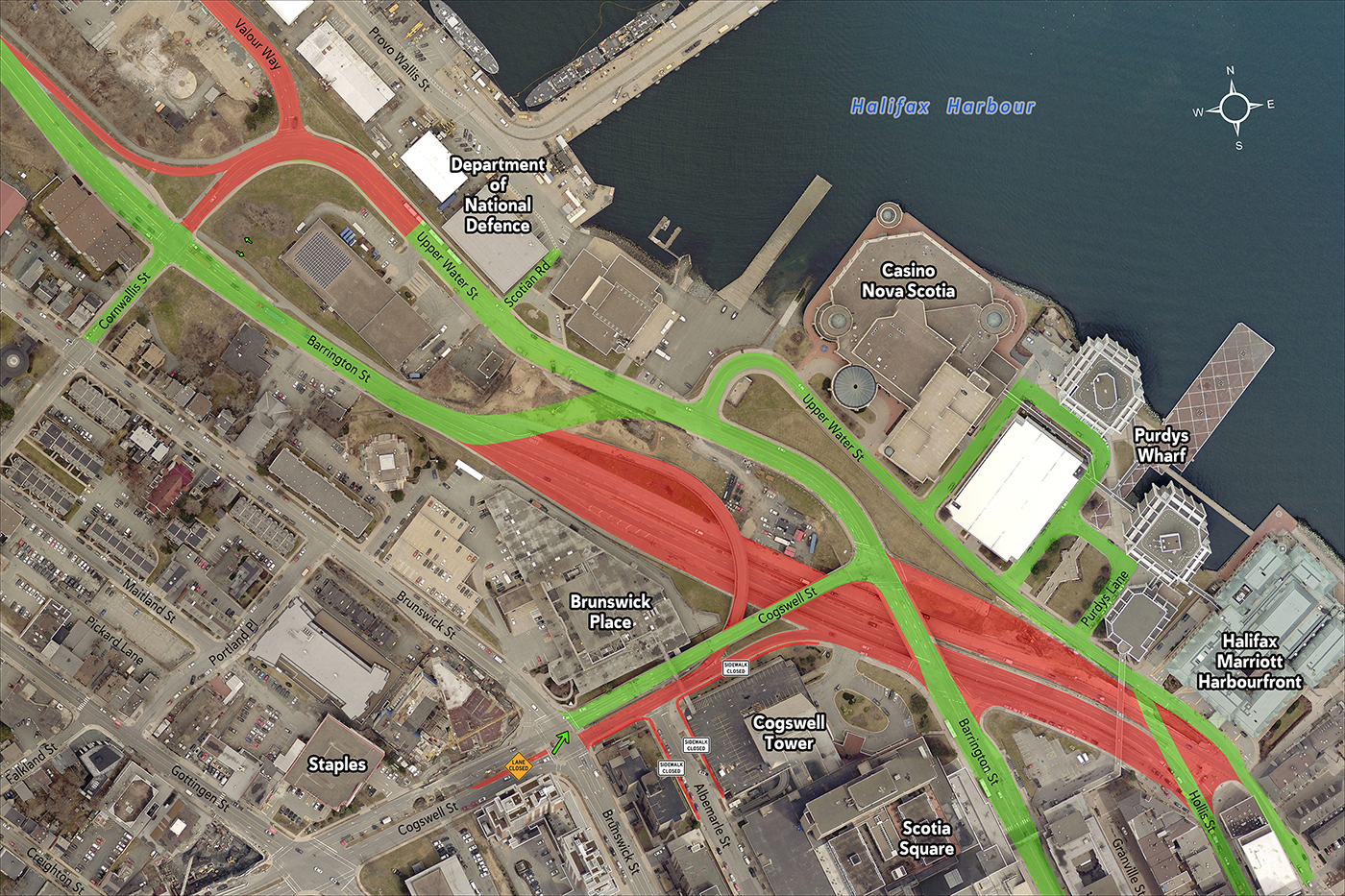 An aerial view of the Cogswell District, with all the permanent closures coloured in red. All roadways in green are passable. Last updated February 6. 
As construction in the Cogswell District continues, a number of closures and lane drops are required to support the dismantling of the current Cogswell Interchange and construction of three by-pass roads. All construction impacts will be shared on our website and on Twitter. 
For the latest news about construction impacts related to the Cogswell District project, read the details below.
Latest Photos of the Cogswell District