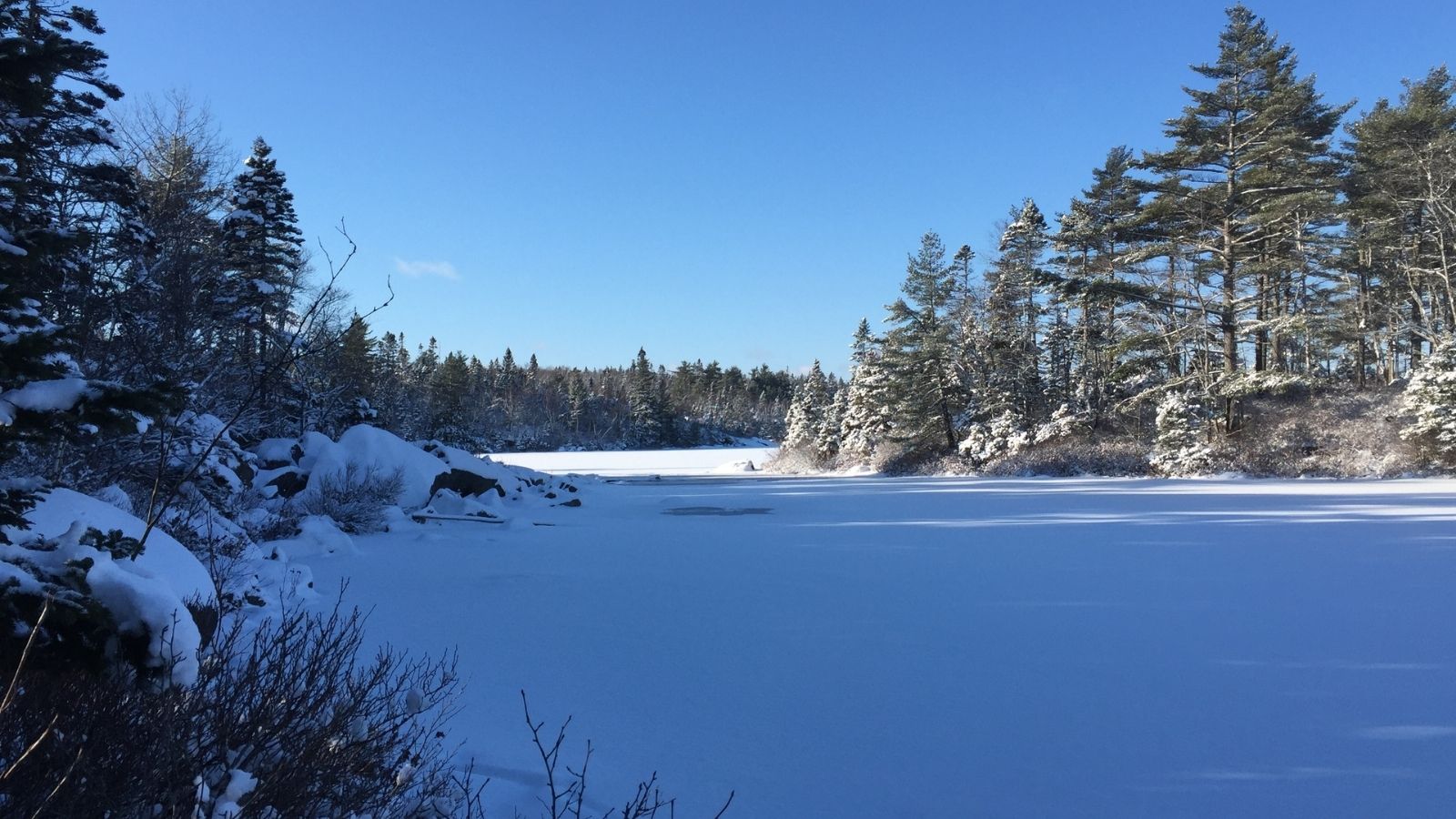 Updated: July 18, 2022
The Blue Mountain-Birch Cove Lakes (BMBCL) area is located on the western edge of the Halifax urban core and comprises Acadian forest, wetlands, and a system of lakes and headwaters, offering wilderness hiking opportunities to many residents and visitors.
What's New?
In 2021, Halifax Regional Municipality signed a Statement of Collaboration with Parks Canada to indicate mutual interest in the opportunities for the BMBCL area as part of the new national urban parks program, which led to an approval by Regional Council to initiate the park planning process.
With the support of a contribution agreement signed with Parks Canada in January, the municipality has initiated a comprehensive background study of Blue Mountain-Birch Cove Lakes (BMBCL) Regional Park.
Halifax Regional Municipality has engaged Stantec Consulting Ltd. to develop a comprehensive background report on the BMBCL area and vicinity. The four key areas considered in the study include:
Ecological and recreational conditions

Archaeological and cultural study

Analysis of land use and settlement

Review of park governance models
The purpose of the background report is to inform future BMBCL park planning, including integrating connections to nature through associated recreational uses, ecological conservation, as well as climate change mitigation and adaptation.
Public Engagement
Public engagement and liaison efforts with community organizations are necessary and crucial steps in this project. From March to June 2022, Stantec carried out a series of online public engagement sessions, as well as in-person targeted stakeholder group interviews, to better inform the preparation of the Background Study.
A summary of the public feedback gathered from the engagement process has been collected in a "What We Heard" Report.
The municipality appreciates the time that many residents took in providing their comments during the spring engagement sessions. Once it has been prepared by Stantec, a 'draft' Background Study will be posted to this website, which is expected this fall.
Staff Contacts
For additional information on the Blue Mountain-Birch Cove Lakes Regional Park project, please contact:
Douglas Reid
Planning Coordinator
Parks & Recreation
902.237.7856
reiddo@halifax.ca