Municipal Staff are currently planning for the construction of dedicated bus lanes on Bayers Road between Romans Avenue and Windsor Street. This project is a key component of Halifax Transit's Moving Forward Together Plan (2016) and the Integrated Mobility Plan (2017), which recommend investment in transit lanes for the Bayers Road corridor in order to give priority to buses over general traffic, improve transit reliability, and ultimately encourage more people to use transit.
Following a planning and engineering design process, the project is moving toward construction. Construction is targeted to start in 2020 and will be completed in phases. View the staff report (keep scrolling down for Bayers Road information). 
The renderings below illustrate how Bayers Road will be configured following construction.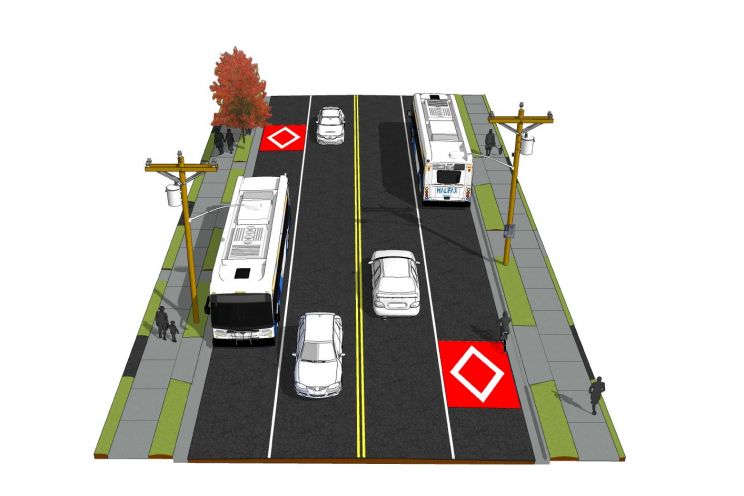 Connaught Ave. to Windsor St.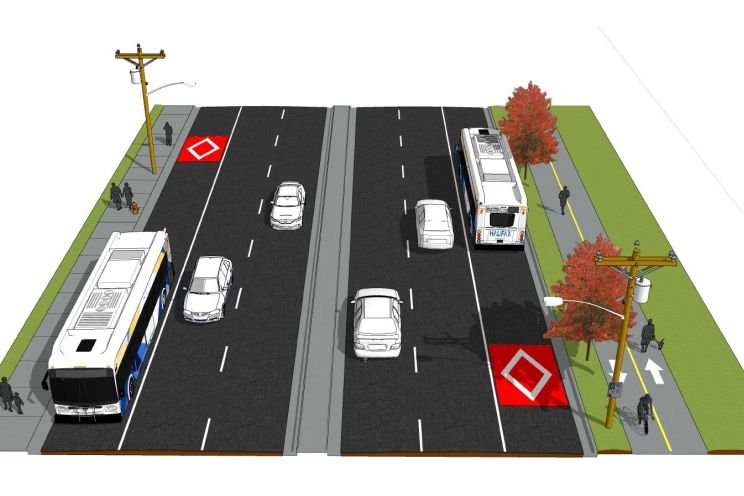 Romans Ave. to Halifax Shopping Centre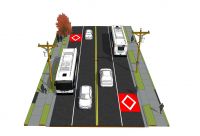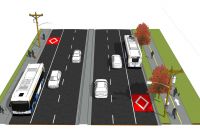 Questions?
Contact Mike Connors (Transportation Engineer, HRM Transportation Planning) .