Construction Update - Phase 1 Robie and Young Streets 
The tender for Phase 1 of this project, which includes the reallocation of the existing street space to allow for the addition of bus lanes on Robie and Young streets, was awarded to Dexter Construction Company Limited on June 23, 2020.
Phase 1 construction on Young Street, between Windsor and Robie streets; and on Robie Street, between Young and Cogswell streets, began on July 13 and will continue until the end of October.
In June 2019, Regional Council approved the detailed design of the dedicated bus lanes on Robie Street (between Quinpool Road and Young Street) and Young Street (between Robie and Windsor streets). This project is a key component of the Integrated Mobility Plan (2017), which recommended investment in transit lanes on several key corridors to give priority to buses over general traffic, improve transit reliability, and ultimately encourage more people to use transit.
Following a planning and functional engineering design process, Regional Council approved a phased approach to the implementation of curbside bus lanes on Robie and Young streets. Phase 1 is targeted for implementation in 2020. Phase 2, which will require expansion of the current roadway limits, will require, additional investigation. Timelines are currently undetermined for Phase 2 implementation. For details, read the staff report.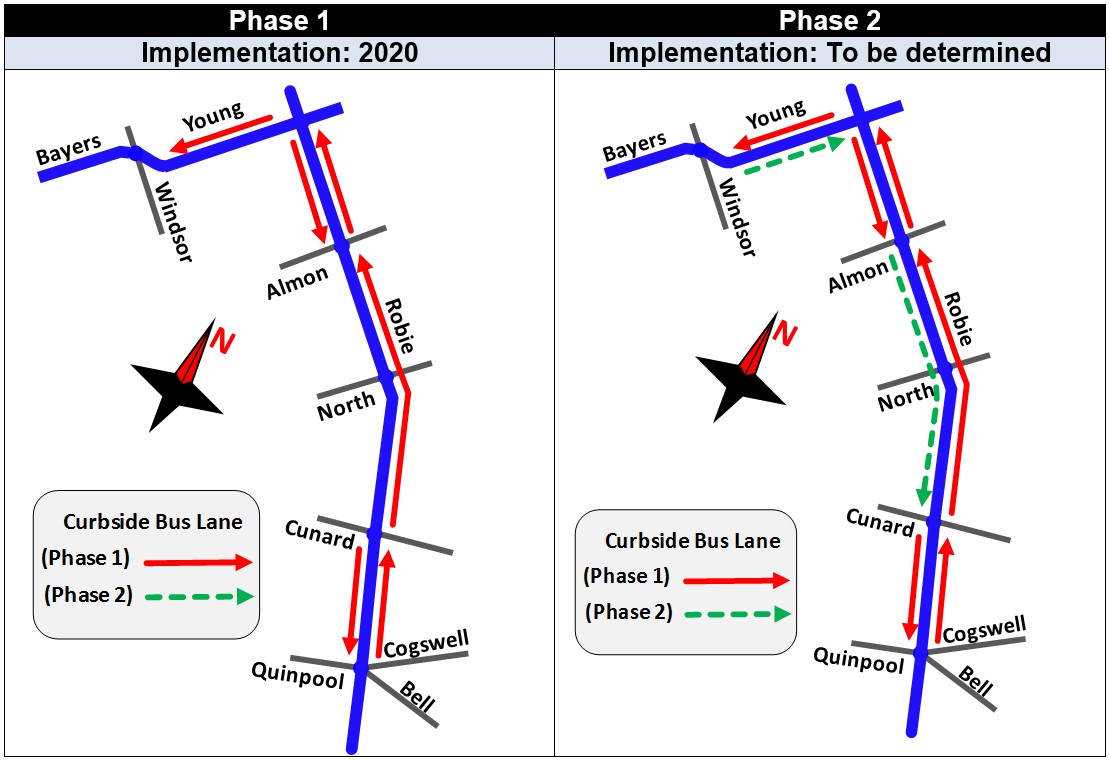 The renderings below illustrate the proposed roadway configuration for Phase 1 implementation.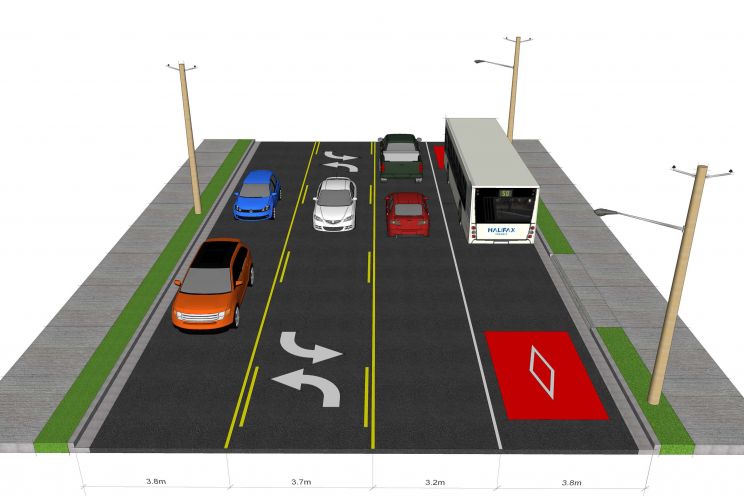 Young Street (Windsor Street to Kempt Road)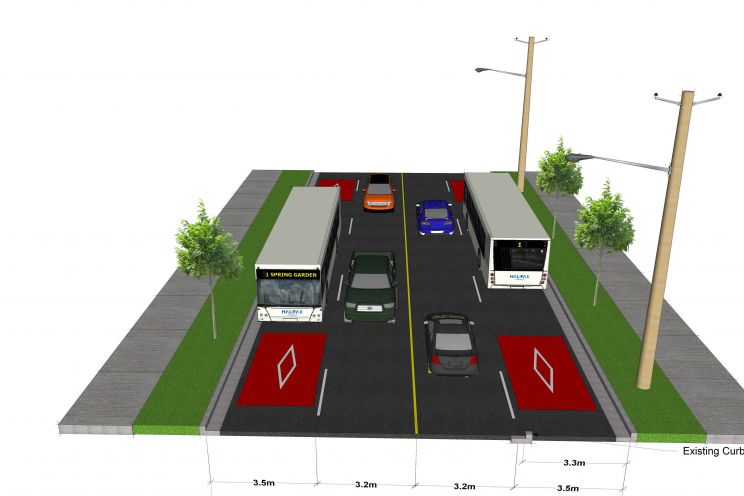 Robie Street (Young Street to Almon Street)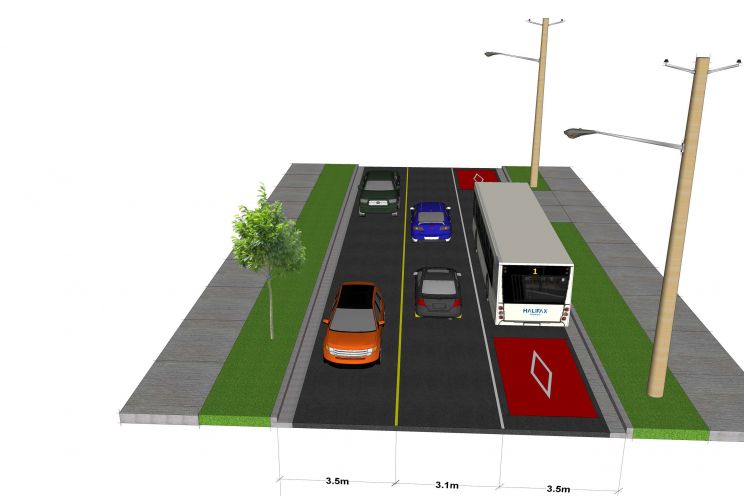 Robie Street (North Street to Cunard Street)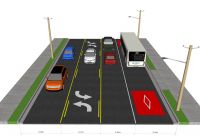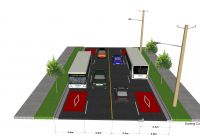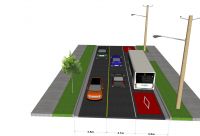 ___________________________________________________________________
Questions?
Contact Mike Connors (Transportation Engineer, HRM Transportation Planning) .