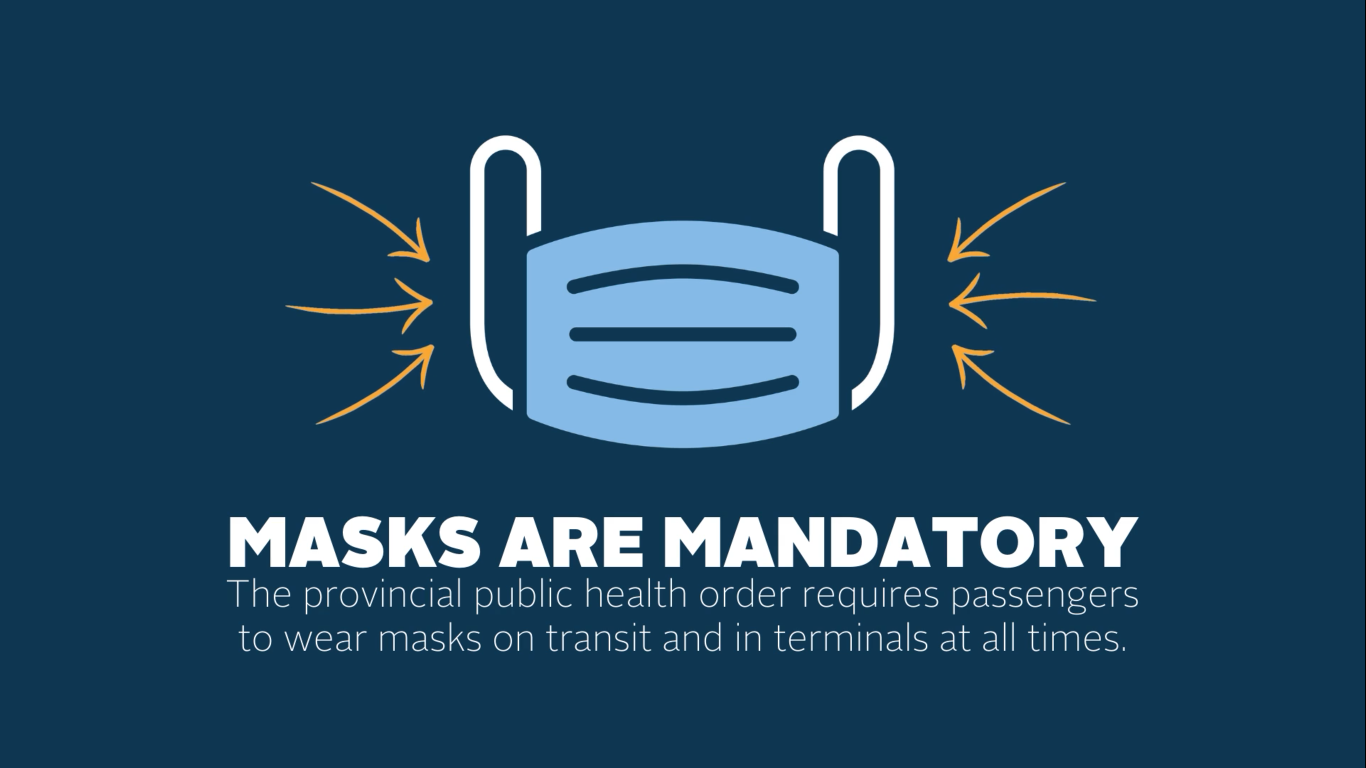 Mandatory Masks

In keeping with the provincial public health order, masks are mandatory on all Halifax Transit buses and ferries, and inside transit terminals, as of July 31, 2020.

Children under two, children aged 2 to 4 when their caregiver can't get them to wear a mask, and those with a medical reason for not wearing a mask are exempt.

Those who are feeling ill are reminded not use any transit services until their health returns to normal.




Route 320: Airport Express

Anyone who has been directed to self-isolate upon arrival in Halifax Regional Municipality is not permitted to take public transit. This is in accordance with the order by the Chief Medical Officer of Health Under Section 32 of the Health Protection Act.

However, airline employees who are arriving from anywhere outside of Nova Scotia are permitted to use public transit as per the Public Health Agency of Canada (PHAC) guidelines.

This includes the Halifax Transit Regional Express Route 320 to and from Halifax Stanfield International Airport. Thank you for your cooperation.