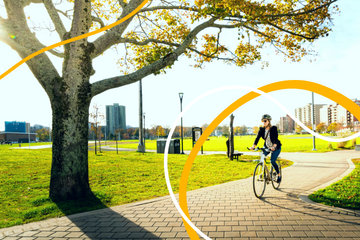 Latest Updates
May 2022
Following extensive public engagement in 2018 and 2019, the Halifax Common Master Plan was approved in principle by Regional Council in February 2022. This means that the Master Plan has been endorsed in its current form with the expectation that we continue public consultation to validate what we've heard, determine how elements of the plan get prioritized, and gather any other general feedback that residents would like to share.
While some areas such as the Wanderers Block will require further planning work, other elements of the Master Plan are ready for implementation. We're pleased to announce that the new aquatic facility is already underway and is expected to be operational in the summer of 2023. As projects from the master plan are implemented, we'll continue to engage residents regarding priorities for future parkland and open space improvements.
Please visit the Shape Your City Halifax Common project page for information about ongoing opportunities to provide comments on the Master Plan and subscribe for project updates. Residents can also provide feedback directly, or request an alternative method to participate, by emailing commonplan@halifax.ca.
Review the Plan
The Halifax Common Master Plan is available now to review:
Additional background information and investigation reports produced as part of the master planning work are also available as follows:
Background
The Halifax Common is a dynamic public place for visitors and residents from across the municipality. Centrally located on the Halifax Peninsula, the Halifax Common's parks and open space offer a unique sense of place and community identity, providing spaces for recreation and leisure, social gatherings and celebrations, connection to the outdoors, and ties to history.
The Halifax Common lands are located in Mi'kma'ki, the ancestral and traditional lands of the Mi'kmaq people. It became a defined entity soon after Halifax was settled when land for a common was surveyed and reserved outside the perimeter of the original settlement. The Halifax Common district today is defined from the original 235 acres set aside in 1763. The Halifax Common still contains a significant amount of public open space, most of which is owned by the Municipality. While there are some private commercial and residential land use areas, the Halifax Common is characterized by the presence of public institutions, which provide health care, education, and culture, and a multitude of municipal open spaces, which include an historic cemetery, a Victorian public garden, and parks with a variety of active outdoor recreation areas and facilities.