Tuesday, August 9, 2016 Reaching out from an Afrocentric Place Workshop
On August 9, ANSAIO facilitated a training workshop for Halifax Reginal Municipality employees called Reaching Out from an Afrocentric Place. This was a full workshop with all 25 spots being filled. ANSAIO offered participants the tools and resources to better equip them and enhance their on-going work with African Nova Scotian communities within HRM as well as externally. The office will be holding 2 more of these workshops on September 30th and October 28th. 
Saturday, July 23, 2016 Africville Festival.
On July 23, the ANSAIO team attended the annual Africville festival which takes place at Africville Park, commemorating the loss of this vibrant African Nova Scotian community. This event is of seminal importance to the ANSAIO office, as the office came to being as a result of the negotiated settlement between the Africville genealogy society and Halifax Regional Municipality in February 2010. ANSAIO along with other organizations set up a resource table and shared information with community members on the office's past, on-going and future projects and initiatives. 
July 21 2016 Community Circles on Municipal and School Board Elections
The Municipal and School Boards Elections are taking place this fall on October 15, 2016. The African Nova Scotian Affairs Integration Office (ANSAIO) together with Elections 2016 hosted the first ever Community Circle on this topic on Monday, June 20th at the Emmanuel Baptist Church in Hammonds Plains, sharing information with community members on how municipal government works, as well as information pertaining to how community members can join a board or committee, be part of Council, run as a school board member, work on Election Day, as well as voting.
Thursday, June 23, 2016 Hope Blooms New Product Launch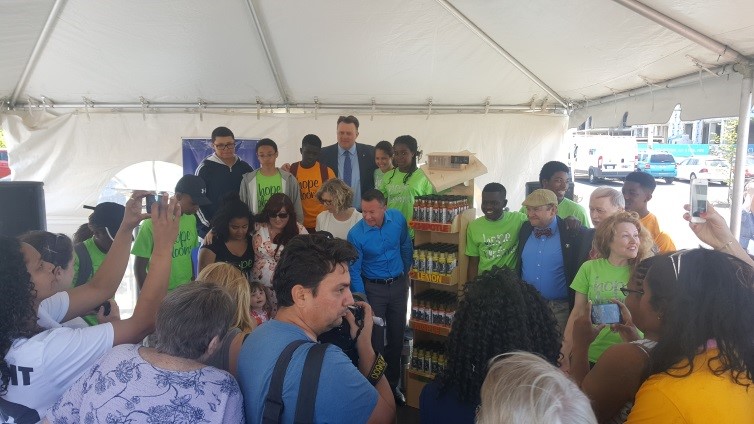 On June 23, 2016, the ever-growing and inspiring North End youth initiative Hope Blooms opened yet another exciting chapter in their story. They launched their new line of Salad dressings at a charming event held as Superstore Young Street. The African Nova Scotian Affairs Integration Office (ANSAIO) attended this event and would like to congratulate the Hope Blooms team on its continued success and positive contributions to the city!
Wednesday, June 22, 2016 Diversity and Inclusion Office Launch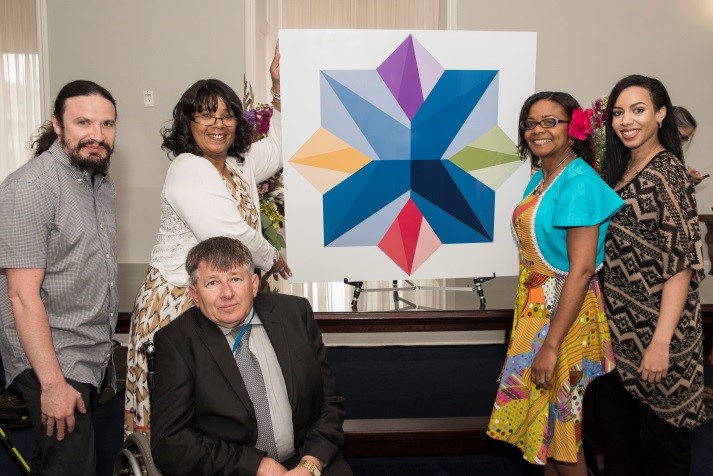 The Halifax Regional Municipality created the Office of Diversity and Inclusion in 2015, where the African Nova Scotian Integration Office is structured. It was created to reaffirm its support for continued dialogue, engagement and work on issues related to diversity and inclusion across the organization and in our communities. The launch of HRM's Diversity and Inclusion emblem, which was a show of HRM's recommitment to the Municipality, happened on June 22nd 2016. HRM employees and Community Organizations were in attendance. Earn your Diversity and Inclusion pin now by demonstrating ongoing commitment to these principles, through creating, maintaining and embracing a workplace and community that is indeed diverse and inclusive!
(Pictured: Roberto Montiel, Tracey Jones-Grant, Laughie Rutt, Kesa Munroe-Anderson, Chanae Parsons)
Friday, June 17, 2016 African Nova Scotian & Visible Minority Network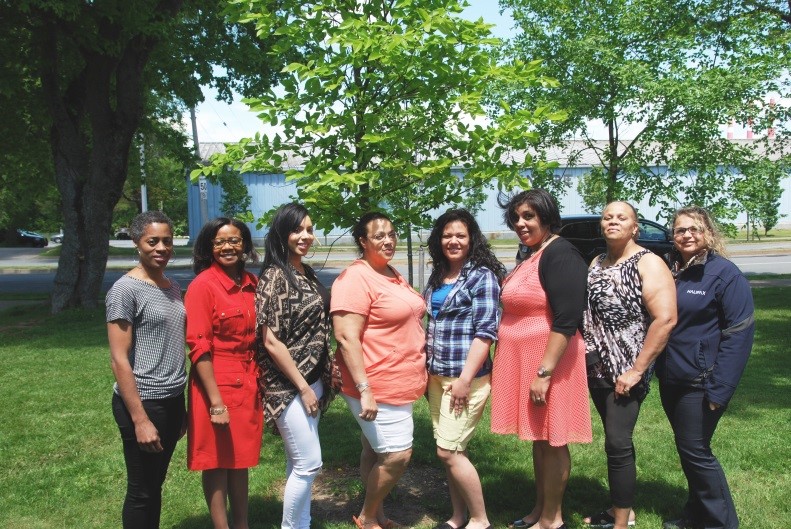 On June 17, the African Nova Scotian & Visible Minority Network of HRM celebrated their second-year anniversary by hosting a portfolio express workshop for its members, led by Rebekah Skeete of the YMCA Employability Centre. The network is housed in the African Nova Scotian Integration Affairs Office (ANSAIO), which engages and collaborates with members of the network and Human Resources, providing African Nova Scotian and "visible minority" women across all employment levels of the HRM, the opportunity to enhance their leadership skills through facilitating workshops.
Saturday, May 14 2016, Mobile Food Market Launch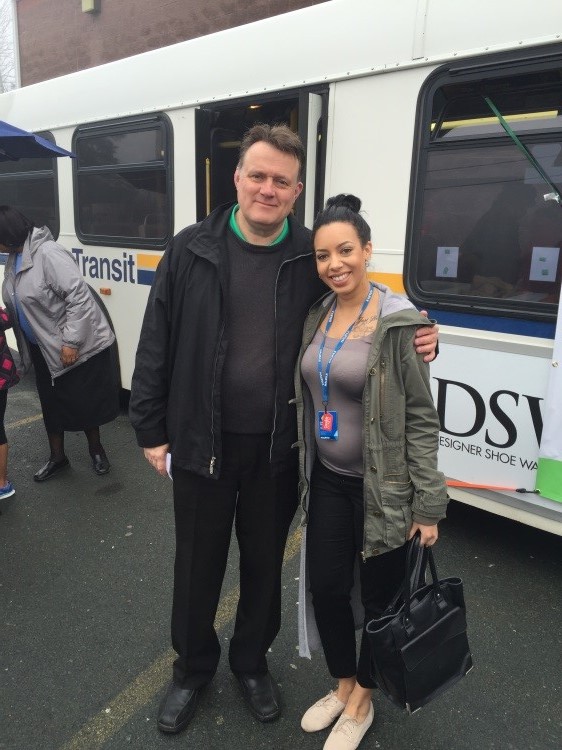 Chanae Parsons, ANSAIO Policy Researcher, was in attendance at the Mobile Food Market Launch Held in East Preston on Saturday May, 14. The Mobile Food Market is an innovative way to bring fresh and affordable vegetables and fruit to neighborhoods that have limited access to healthy food. The concept of the Mobile Market has the potential to increase healthy food consumption in such communities.  The project is a collaboration between Partners for Care, Public Health (Nova Scotia Health Authority, Central Zone), The Halifax Regional Municipality, and the Ecology Action Centre, with Atlantic Superstore and Elmridge Farms as the suppliers. Please visit the website below for more information: www.mobilefoodmarket.ca.
(Pictured: Chanae Parsons with Halifax City Mayor, Mike Savage, at the East Preston) 
Wednesday April 27, May 4, & May 11, 2016, Global Tours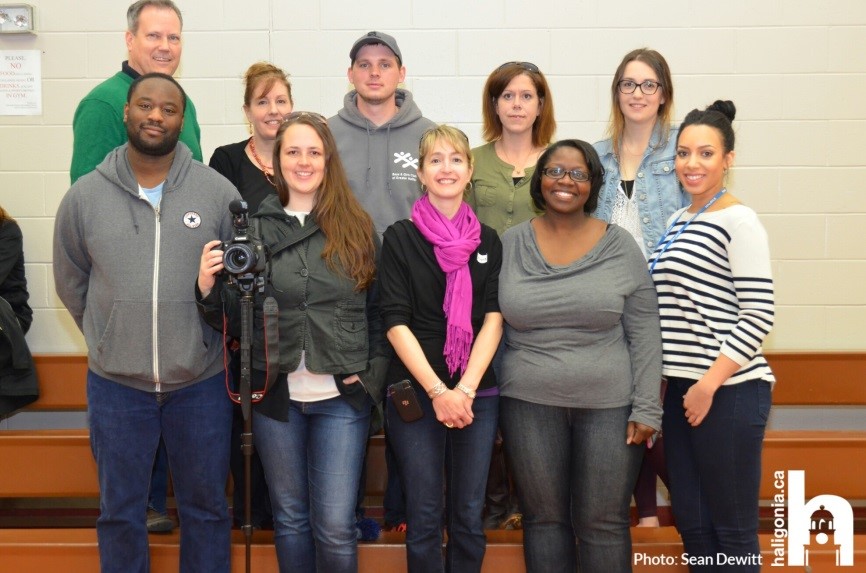 Global Tours is a yearly youth initiative developed by the Southeastern Community Health Board and community partners including: the Boys and Girls Clubs of Greater Halifax, Halifax RCMP, The Halifax Regional Municipality (HRM), Halifax Public Library and the Nova Scotia Health Authority. The goal is to challenge and reduce the stereotypes often associated with the participating communities. Chanae Parsons, Policy Intern, of the African Nova Scotian Affairs Office of HRM assisted in planning the 2016 initiative to connect families and youth across our communities, and for youth to gain better awareness of community cultures.
Tuesday, March 8, 2016 Evening of Tribute to African Nova Scotian military history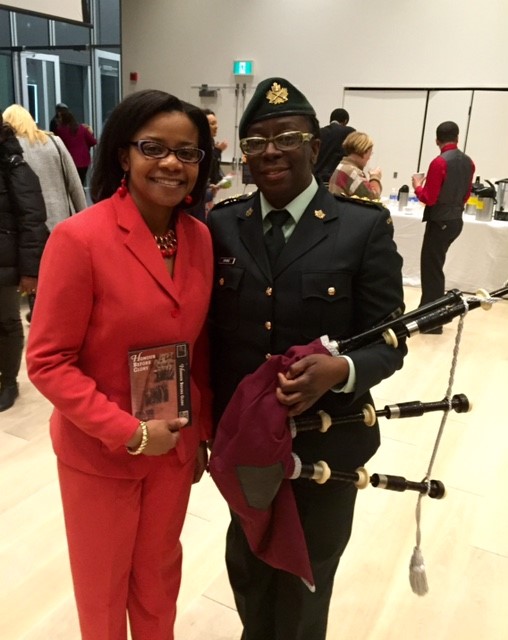 ANSAIO Advisor was in attendance at an evening of Tribute to African Nova Scotian Military history on March 8th.  This event included a special screening of Anthony Sherwood's award-winning docudrama Honour Before Glory, in celebration of the 100th anniversary of the No. 2 Construction Battalion. Additionally, in honour of International Women's Day, Halifax actor/producer/director Juanita Peters introduced us stories of African Nova Scotian women in the military. This event was organized by the African Nova Scotian Affairs Office. 
Késa Munroe-Anderson with Cecily Sparks of Charry Brook – one of the African Nova Scotian women honoured for their military contributions. 
Tuesday February 9, 2016 Evenings at Government House Presentation by Sunday Miller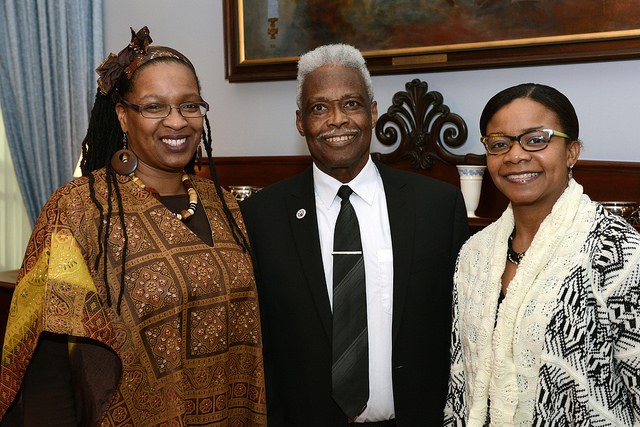 Sunday Miller, Executive Director of the Africville Heritage Trust presented a lecture entitled "A Reflection on the Interconnectedness of Africville, the No. 2 Construction Battalion and the UN Declaration for People of African Descent" at Government House.  ANSAIO Advisor was in attendance as were members from the Africville Genealogy Society, African Nova Scotian community and wider HRM.