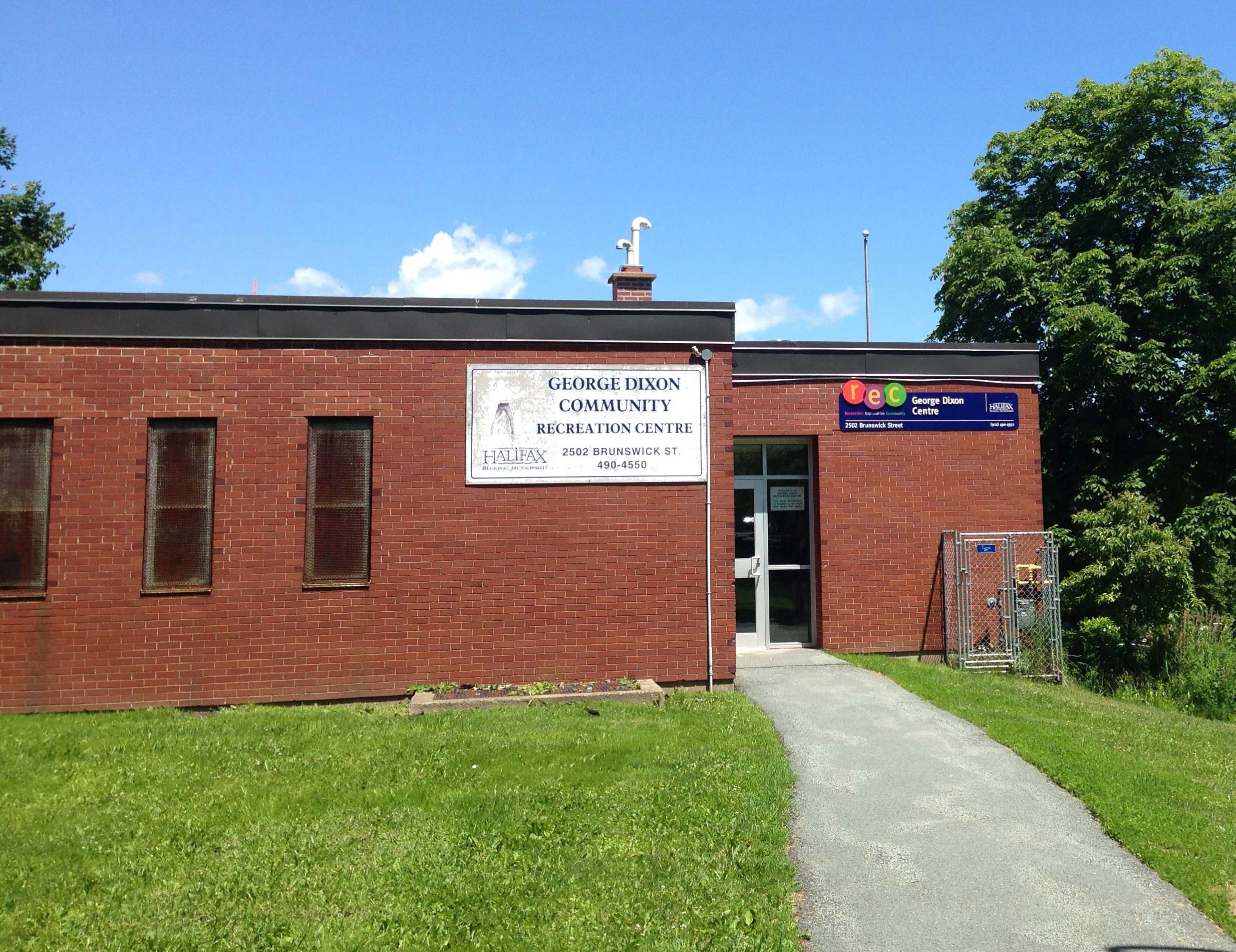 Address
2501 Gottingen Street/2502 Brunswick Street
Halifax, NS
B3K 2Z6
Hours
Monday to Friday: 8:30 a.m.–10:00 p.m.
Saturday:  8:30 a.m.–6:00 p.m.
Sunday: 8:30 a.m.– 9:00 p.m.
Contact Information
Phone: 902.490.4550
Fax: 902.490.4570
Transit Route 
7A - under 5 min. walk
1, 5, 7B, 10, 50 - under 5 min. walk
2, 3 - under 10 min. walk
29, 84, 93, 182, 183, 185, 186 - under 10 min. walk
Facility Description
The George Dixon Community Centre has:
board room
kitchen facilities
six bathrooms; two with locker rooms
multi-purpose room
audio-visual room
pottery studio
gymnasium with stage
outdoor spray pad and playground
open green space
parking for 30 vehicles
Pottery Studio
The George Dixon Pottery Studio offers:
two electronic kilns
five sitting pottery wheels
one tabletop wheel
class space for 10 to 12 participants
general art space
natural lighting
Programs Offered
Visit halifax.ca/myREC to see upcoming programs in the Halifax Peninsula and surrounding communities.
Free Equipment Available
Room Rental Fees
George Dixon Community Centre Room Rental Fees

Fees listed are per hour + HST. Fees in effect: April 1, 2023-March 31, 2024

Gymnasiums
Classification
Adult
Youth
Gymnasiums
Classification
Adult
Youth
Gym
Gymnasium - Class C
$37.50
$20.40
N/A
Rooms
Classification
Adult
Youth
Community
Boardroom
Room - Class C
$20.40
$10.20
$10.20
Multipurpose Room
Room - Class B
$25.50
$12.75
$12.75
Information on User Group Categories

Youth Rates: Individuals up to and including 18 years of age. An affiliated youth sports team A sports team, 90% of whose players are 18 years of age or younger

Corporate Rates: Users who are renting on behalf of a for-profit business or entity

Community Rates: Non-profit Co-operatives Non-profit Societies Registered Charitable Organizations  & Canadian Collegiate Athletic Association

Adult Rates: Individuals who are 19 years of age or older University, college, or post-secondary educational institution teams/groups

How to Book

Before you apply for a Recreation Centre rental, download and complete a facility rental request form.

One-time bookings: For a one-time booking (birthday party, meeting, wedding, tournament, special event), contact the recreation centre directly with the completed form.

Recurring bookings: For seasonal recurring bookings, email a completed application form to the Booking Contact person indicated in the Recreation Centre Listing chart on the Recreation Centre Booking & Rentals web page.

Recurring Booking Contact: Applications can be submitted by email to Linda Simmonds or call 902-943-0689 or email Brittany Pottie or call 902-943-3680.
Map