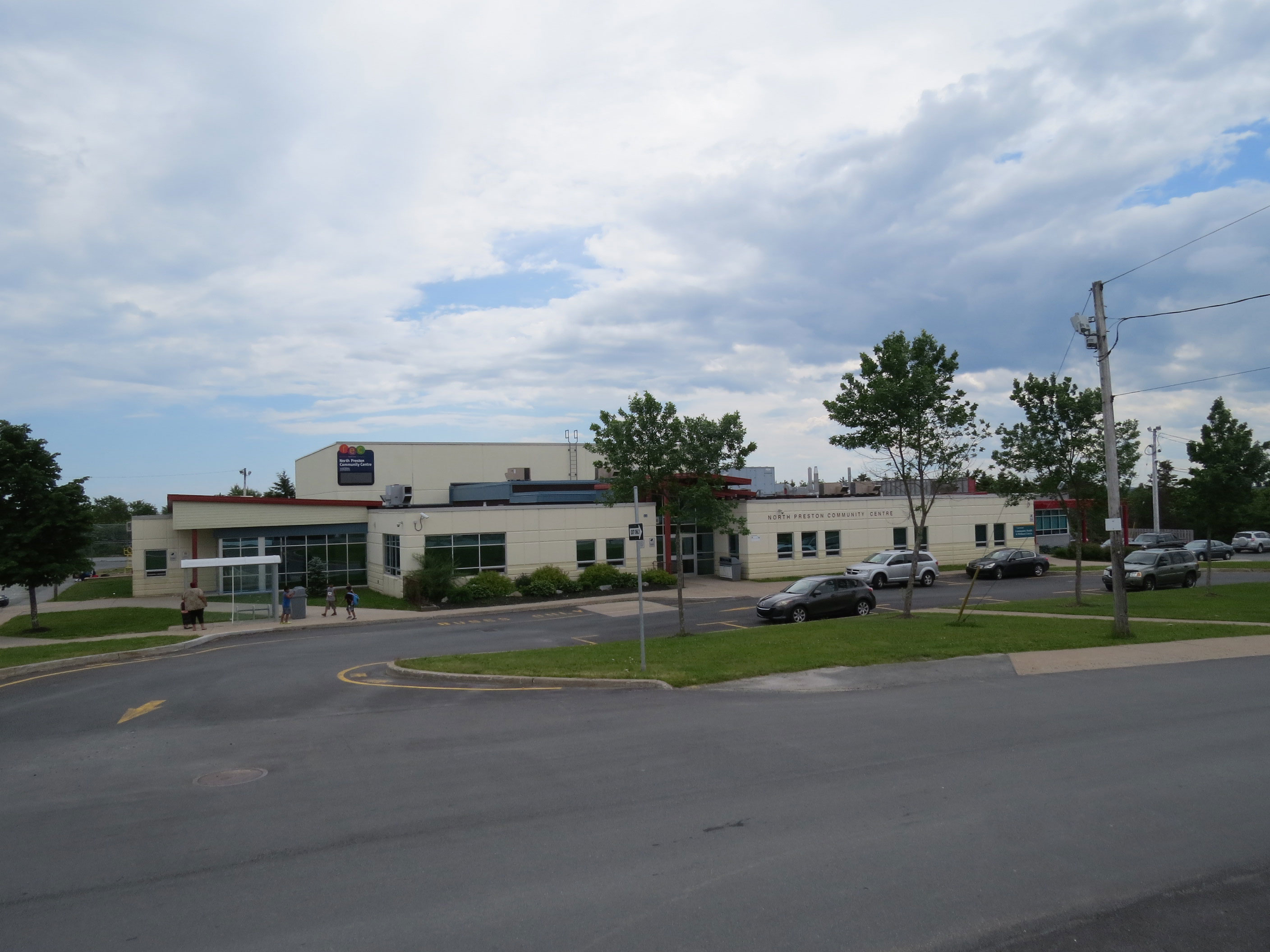 North Preston Community Centre (NPCC) services North Preston and its surrounding communities.
Address
44 Simmonds Rd
North Preston, NS
B2Z 1A3
Contact information
Phone: 902.462.4161
Fax: 902.462.4370
Transit Routes
61
Facility description
North Preston Community Centre has:
board room
fitness centre
kitchen facilities
six bathrooms
change rooms
multi-purpose room
pottery studio
gymnasium
recording studio
computer lab
games room
Fitness Centre 
treadmills
elliptical machines
mats
dumbbells and barbells
floor-lengths mirrors
lockers
Hours
Monday to Friday: 7:00 a.m.–9:00 p.m.
Saturday: 10:00 a.m.–3:00 p.m.
The NPCC fitness centre is open:
Monday to Friday: 8:30 a.m.–8:30 p.m.
Saturday and Sunday: 9:00 a.m.–1:00 p.m.
Programs offered
Visit halifax.ca/myREC to see upcoming programs in the area of North Preston and surrounding communities.
Free equipment available
• Nordic walking poles
• snowshoes
Map