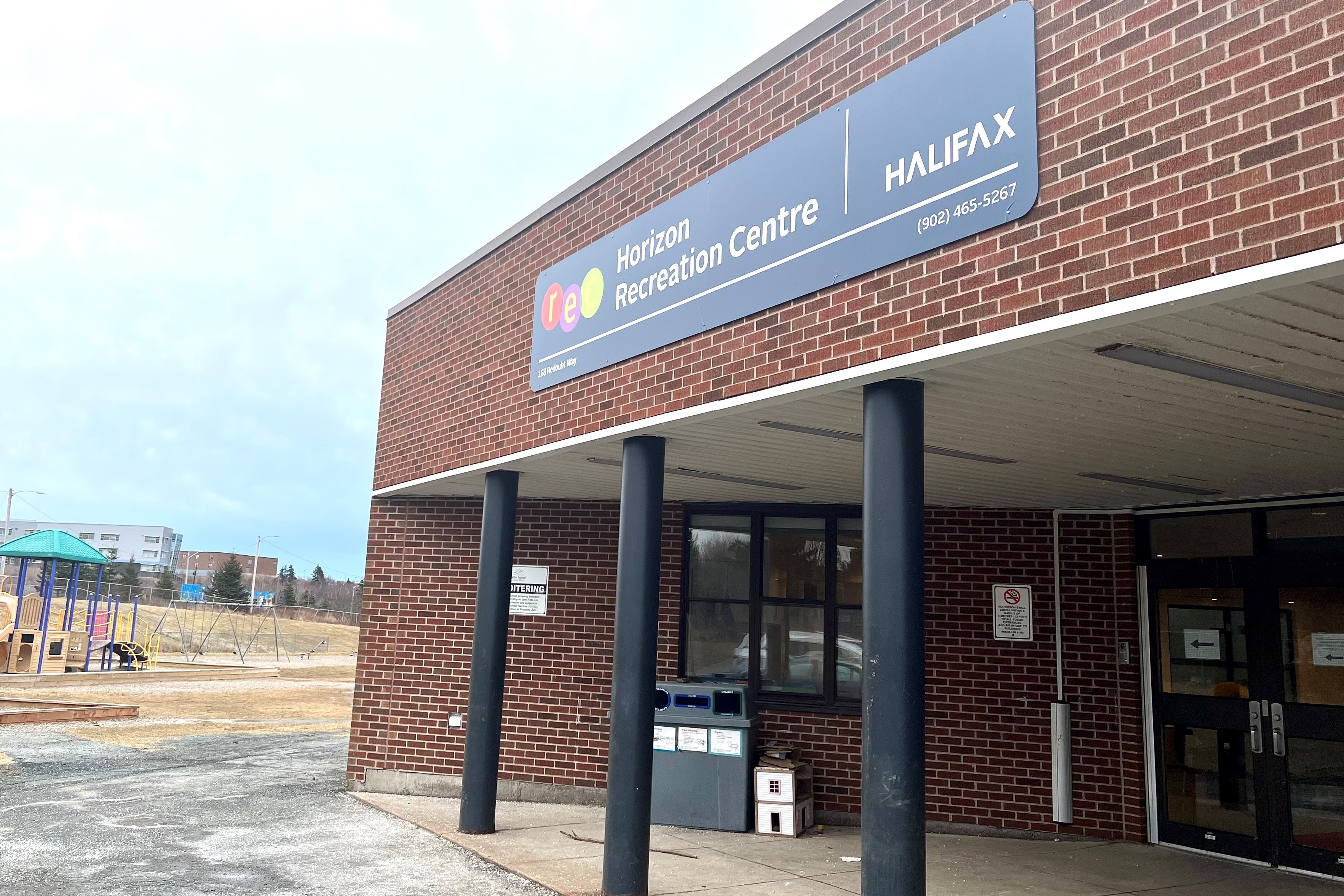 The Horizon Recreation Centre services Eastern Passage communities.
Address
168 Redoubt Way
Eastern Passage, NS
B3G 1E4
Hours
September through June
Office Hours: 8:30 a.m.-7:00 p.m.
Weekend hours may vary. Please call ahead. 
Summer Hours (July & August)
Monday through Friday
8:30 a.m. - 5:00 p.m.
Closed on Weekends
Contact Information
Phone: 902.465.5267
Fax: 902.465.8730
Transit Routes
6B - under 10 min. walk
Facility Description
The Horizon Recreation Centre has:
youth room
two multi-purpose rooms
dance studio
gymnasium
kitchen facilities
two bathrooms
community garden
soccer field
Programs Offered
Visit halifax.ca/myREC to see upcoming programs in Eastern Passage and surrounding communities.
Upcoming programs and special events:
Youth Night
Fridays: 6:00 p.m.–9:00 p.m.
Free for junior high students.
Free Equipment Available
Room Rental Fees
Horizon Recreation Centre Room Rental Fees

Fees listed are per hour + HST. Fees in effect: April 1, 2023-March 31, 2024

Gymnasiums
Classification
Adult
Youth
Gymnasiums
Classification
Adult
Youth
Gym
Gymnasium - Class B
$34.43
$27.54
Gymnasium - North Gym
Gymnasium - Class B - Half
$17.22
$13.77
Gymnasium - South Gym
Gymnasium - Class B - Half
$17.22
$13.77
Rooms
Classification
Adult
Youth
Community
Dance Studio
Room - Class B
$25.50
$12.75
$12.75
Multipurpose Room
Room - Class A
$30.60
$15.30
$15.30
Youth Room
Room - Class B
$25.50
$12.75
$12.75
Information on User Group Categories

Youth Rates: Individuals up to and including 18 years of age An affiliated youth sports team A sports team, 90% of whose players are 18 years of age or younger

Corporate Rates: Users who are renting on behalf of a for-profit business or entity

Community Rates: Non-profit Co-operatives Non-profit Societies Registered Charitable Organizations  & Canadian Collegiate Athletic Association

Adult Rates: Individuals who are 19 years of age or older University, college, or post-secondary educational institution teams/groups

How to Book 

Before you apply for a Recreation Centre rental, download and complete a facility rental request form.

One-time bookings: For a one-time booking (birthday party, meeting, wedding, tournament, special event), contact the recreation centre directly with the completed form.

Recurring bookings: For seasonal recurring bookings, email a completed application form to the Booking Contact person indicated in the Recreation Centre Listing chart on the Recreation Centre Booking & Rentals web page.

Recurring Booking Contact: Applications can be submitted by email to Linda Simmonds or call 902-943-0689 or email Brittany Pottie or call 902-943-3680.