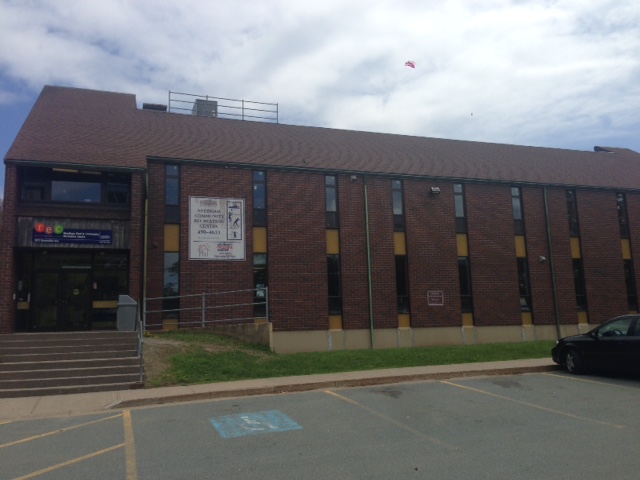 The Needham Community Centre services Halifax and its surrounding communities.
Address
3372 Devonshire Ave
Halifax, NS
B3K 3M2
Hours
Monday to Friday: 8:30 a.m.–9:00 p.m.
Saturday and Sunday: 8:30 a.m.–7:00 p.m.
Contact information
Phone: 902.490.4633
Fax: 902.490.4579
Transit Routes
29, 7
NEW Fee Structure
On April 1, 2022 the Parks and Recreation Fee structure will be changing. These changes will affect all recreation services; programs, rentals, drop ins, voucher and memberships fees. Follow the below link for more details.
Pool Booking Update
Access to the pool will available through booking only, bookings can be made Online, by calling the front desk at 902-490-4633 or alternatively you can call 902-490-6666.
Facility description
The Needham Community Centre has:
multi-purpose room with kitchen facilities
dance studio
boardroom
swimming pool
gymnasium 
two bathrooms, male change room, female change room, family/accessible washroom
on-site, privately owned and operated daycare
Free equipment available
Programs offered
Visit halifax.ca/myREC to see upcoming programs in the Halifax area and surrounding communities.
Membership & Drop-in Fees
What do they include?
Memberships, 1 visit Facility Pass, & 10 visit facility pass include all day access to the pool, when available. 
1 visit pool pass includes both Aquafit and Lane Swimming.
1 visit open swim pass includes open swims and Parent & Tot.
How much does it cost?
Fees listed below are effective April 1, 2022.  PIF (Paid in full at time of Purchase) & Rolling (Fee charged automatically monthly).
(Please note that tax will be added to all prices listed below)
Youth Rates Apply to: Individuals up to and including 18 years of age.
Adult Rates Apply to: Individuals 19 to 54 years of age.
Senior Rates Apply to: Individuals 55 years of age or older.
Household Rates Apply to: Maximum of 5 people from the same household (address).
Membership & Drop-in Fees

Type
Adult
Youth
Senior
Household
Type
Adult
Youth
Senior
Household
Monthly Aquatic (PIF)
$25.00
$18.75
$18.75
$45.00
Yearly Aquatic (rolling)
$25.00
$18.75
$18.75
$45.00
Yearly Aquatic (PIF)
$275.00
$206.00
$206.00
$495.00
10 visit Aquatic Pass
$25.00
$18.75
$18.75
n/a
1 visit Aquatic pass
$2.50
$2.50
$2.50
$2.50 per/person
Open Swim Pass
$1.74
$1.74
$1.74
$1.74 per/person
Needham Community Centre Room Rental Fees

Fees listed are per hour + HST, Fees in effect: April 1, 2022-March 31, 2023

Rooms
Classification
Adult
Youth
Community
Rooms
Classification
Adult
Youth
Community
Gymnasium
Gymnasium - Class C
$35.00
$20.00
Boardroom
Room - Class B
$25.00
$12.50
$12.50
Dance Studio
Room - Class B
$25.00
$12.50
$12.50
Multipurpose Room
Room - Class B
$25.00
$12.50
$12.50