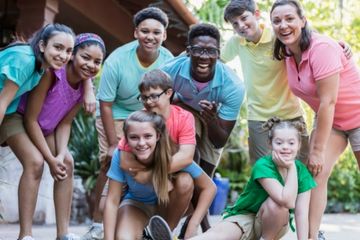 Ready for Rec programs are designed for children and youth who have diverse needs and require additional supports to be successful in a recreation environment. The focus is on accommodations, adaptations, and small participant to instructor ratios tailored to individual skills and learning styles. This program is delivered by trained staff and volunteers. 
Ready For Rec 2023 Programs
We currently do not have any program running. To be added to our mailing list for program updates, please contact inclusion@halifax.ca.