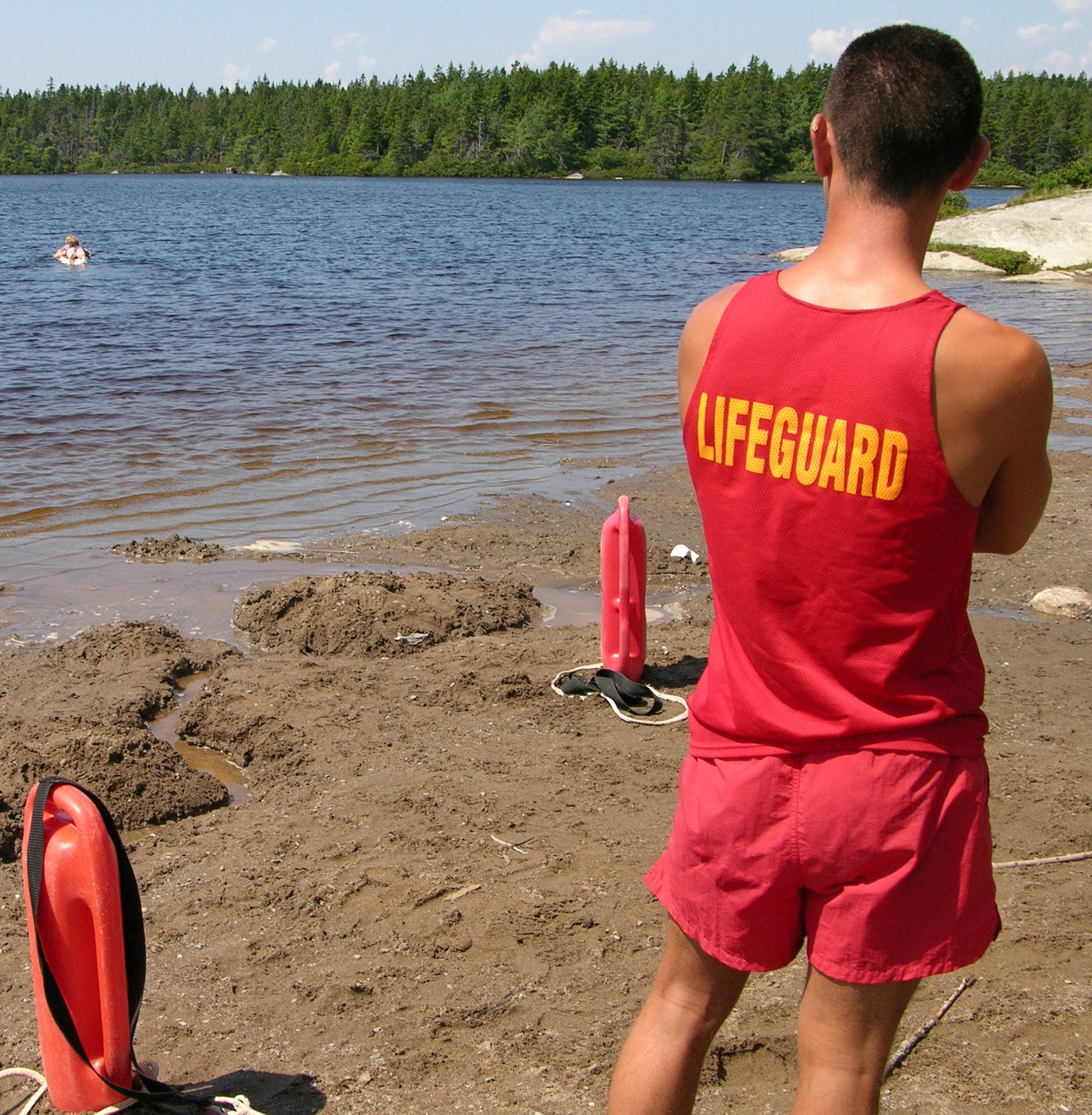 Splashpads, Beaches, and Water Testing
Lifeguard supervision and water quality testing has now finished for the 2020 season. Residents are reminded to use all beaches at their own risk. 
Unsupervised Beaches
The unsupervised beaches are Malay Falls, Dingle beach, Blackrock Beach, Kinsmen beach and Government Wharf.
Water testing
Municipal staff regularly test the water quality for bacteria levels at all supervised municipal beaches, as well as one unsupervised beach, during the summer months—this year from July 6 to Aug. 31. Know your swimming limitations if you choose to swim in unsupervised bodies of water. Always swim with a buddy in supervised areas and adults should never leave children unsupervised in the water.
Malay Falls will continue to be tested, even though unsupervised.
The four other unsupervised beaches (Dingle beach, Blackrock beach, Kinsmen beach and Government Wharf) will not have water quality testing this summer.
Read more for information on water testing by helicopter on March 31, 2021. 
Beach washroom or change room facilities
Washrooms and change rooms are available at the following beaches at the hours listed. These facilities open on the long weekend in May and close at the end of September each year. 
Albro Lake Beach: 9 a.m.–9 p.m.
Chocolate Lake Beach: 9 a.m.–9 p.m.
Birch Cove Beach: 9 a.m.–5 p.m.
Penhorn Beach: Under construction, no access to the change rooms, but there will be portable bathrooms on site. 
For information on beach closures, call our summer aquatics line at 902.490.5458.
Supervised Beach Locations

Beach status is updated weekdays by 8:00 a.m. and by 9:00 a.m. on weekends (between July 1-Aug 31).

| Beach Name | Location | Beach Status | Lifeguard Supervision |
| --- | --- | --- | --- |
| Albro Lake Beach | Albro Lake, Dartmouth | Closed | No |
| Birch Cove Beach | Banook Lake, Dartmouth | Open | No |
| Campbell Point Beach | Hatchet Lake, Halifax | Open | No |
| Chocolate Lake Beach | Chocolate Lake, Halifax | Open | No |
| Cunard Beach | William's Lake, Halifax | Open | No |
| Kearney Beach | Kearney Lake, Halifax | Open | No |
| Kidston Beach | Kidston Lake, Halifax | Open | No |
| Kinap Beach | Porters Lake | Closed | No |
| Lake Echo Beach | Lake Echo, Eastern Shore | Open | No |
| Long Pond Beach | Long Pond, Halifax | Open | No |
| Malay Falls | Sheet Harbour, Eastern Shore | Open | No |
| Oakfield | Grand Lake, Oakfield | Open | No |
| Penhorn Beach | Penhorn Lake, Dartmouth | Open | No |
| Pleasant Drive Beach | Petpeswick Lake, Eastern Shore | Open | No |
| Sandy Lake | Sandy Lake, Bedford | Open | No |
| Saunders Beach | Paper Mill Lake, Bedford | Open | No |
| Shubie Beach | Lake Charles, Shubie Park, Dartmouth | Open | No |
| Springfield Beach | Springfield Lake, Sackville | Open | No |
| Webber's Beach | Lake Charlotte, Eastern Shore | Open | No |
| Outdoor Pool Name | Location | Status | Lifeguard Supervision |
| --- | --- | --- | --- |
| Bedford Outdoor Pool | Shore Drive, Bedford | Closed | No |
| Commons Outdoor Pool | Central Commons, Halifax | Closed | No |
| Cole Harbour Outdoor Pool | 609 Colby Drive, Cole Harbour | Closed | No |
Splash Pads

Splash Pad Name
Location
Hours of Operation
Lifeguard Supervision
Status
Bayers WestWood Splash Pad
3315 Romans Avenue, Halifax
Weekdays 3-7 p.m.

Weekends 10 a.m-7 p.m.

No
Open
Halifax Common Splash Pad
Central Commons, Halifax
11 a.m. - 6 p.m.
Yes
Closed
George Dixon Centre
Gottingen St., Halifax
Weekdays 3-7 p.m.

Weekends 10 a.m-7 p.m.

No
Open
Isleville St Playground
Sebastian St., Halifax
Weekdays 3-7 p.m.

Weekends 10 a.m-7 p.m.

No
Open
Sackville Splash Pad
First Lake Drive, Lower Sackville
Daily 11 a.m. - 6 p.m.
No
Open
Westmount School
Edward Arab Ave.
Weekdays 3-7 p.m.

Weekends 10 a.m-7 p.m.

No
Open