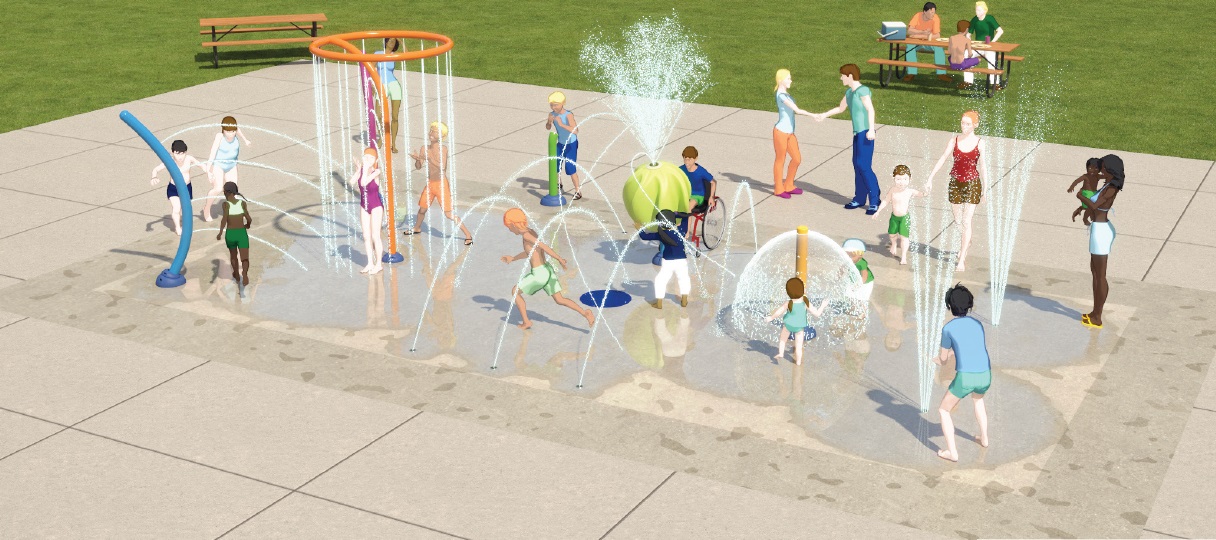 Cole Harbour Outdoor Pool
CONSTRUCTION UPDATE
Both the new splash pad and the outdoor pool are open. There is still some ongoing workbeing done in the changerooms and should be completed in the next couple weeks. 
ACTIVITY BOOKINGS
All activities in the pool are required to be booked in advance by calling 902-490-6666 or online at www.halifax.ca/myrec. Entry will not be permitted without advance booking.

Lane swimming and open swims will be free of charge as there are limited spaces available

Please be aware of the following conditions: 

Open Swim – 1 booking allows for 3 people. 

Tot pool - 1 booking allows for 3 people. 

Lane Swimming - 1 booking allows for 1 person. 

Activity bookings start June 24th at 10am.  
RENTALS
We will not be offering weekend private pool rentals this year. 
Cole Harbour Outdoor Pool Schedule: Monday - Friday

| Time | Activity |
| --- | --- |
| 12:00 pm - 12:45 pm | Lane Swim |
| 1:15 pm - 2:15 pm | Open Swim |
| 2:45 pm - 3:45 pm | Open Swim |
| 7:00pm - 8:00pm | Open Swim |
| Time | Activity |
| --- | --- |
| 10:00 am - 11:00 am | Lane Swim |
| 11:30 pm - 12:30 pm | Open Swim |
| 1:00 pm - 2:00 pm | Open Swim |
| 2:30 pm - 3:30 pm | Open Swim |
| 4:00 pm - 5:00 pm | Open Swim |
| 5:30 pm - 6:30 pm | Open Swim |