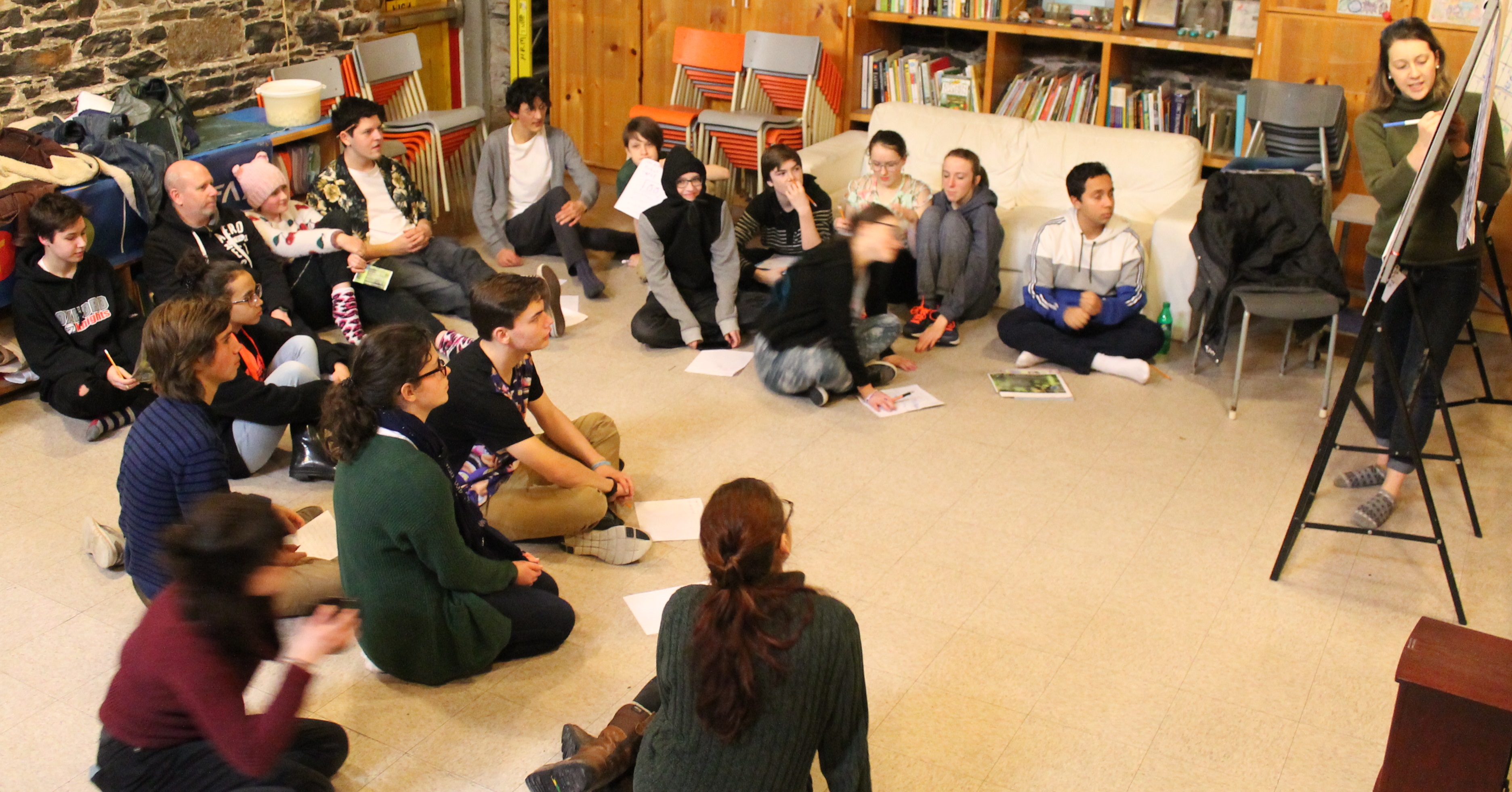 H.E.A.T. or Helping the Earth by Acting Together (H.E.A.T.)!
H.E.A.T. is a "youth-driven" environmental and leadership group that meets regularly throughout the year. "Youth-driven" means that all activities, events, camps, and programming is designed and picked by the youth! H.E.A.T. provides great opportunities for youth, ages 13 and up, who have an interest in the environment, their community and who would like to "make a difference".

The H.E.A.T. team's events range from socials (weekend retreats to Camp Mockingee, Dungeons and Dragons nights, etc.), community actions (volunteering at a food bank, making props for programs at the Adventure Earth Centre, awareness nights, community outdoor libraries, etc.), environmental leadership with children (Cycle Savers, Mysterious Encounters Earth, day camps, sleep-over camps, and many more), or skill building workshops!

The H.E.A.T. team designs their programs around these themes: socials, physical/mental health, community, and the environment.
Interested in joining H.E.A.T. or a H.E.A.T. event?
Please contact deanch@halifax.ca.
You will need to download, fill out and e-mail back the following documents: 
H.E.A.T. Calendar of Events: