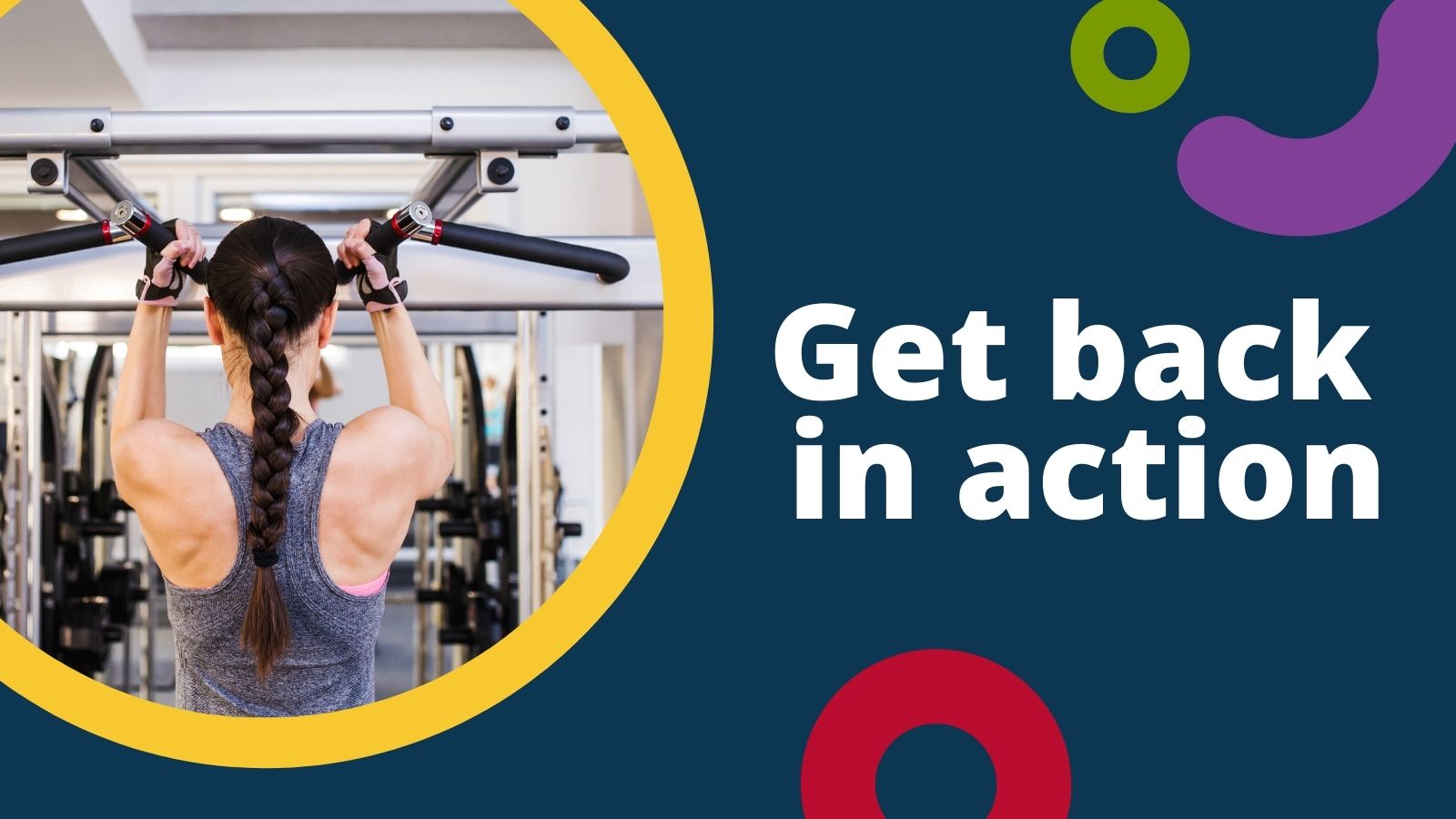 Get Active. Be Healthy. Stay Safe. 
Looking for a way to stay active for less? The municipality is pleased to offer fitness centres in many of our facilities with low membership costs. Memberships must be purchased onsite. To purchase a membership, please visit your facility of choice. 
Halifax Regional Municipality values your patience as we have navigated the guidelines and restrictions implemented by the Nova Scotia Health Authority (NSHA).  Access to our offered programs and services has been able to reach a stage where we will be reactivating memberships that were active as of March 17, 2020 effective April 1, 2021 and returning to our normal membership pricing structure.
We understand not all our past members are prepared to return considering the impacts of COVID-19.  For this purpose, a credit for the remaining time will be placed on your account in lieu of reactivating your past membership.  This will provide you with the choice of when you wish to return and for how long.  Simply come by the front desk to purchase a new membership using the credit on account.  This credit may also be used towards program registrations, day access, or room rentals.
For more information on service adjustments related to COVID-19, visit halifax.ca/coronoavirus. 
Hours

Monday to Friday: 6:30 a.m.–9:00 p.m.
Saturday and Sunday: 8:30 a.m.–8:30 p.m.

Fitness Centre Equipment 

Treadmills and exercise bikes
Smith machine
Stability ball
Dumbbells
Barbells
Weight stack strength machines
Elliptical cross trainers
Resistance tubing
Body composition analyzer scale
Locker and shower facilities
Sauna
Air-conditioning

Hours

Monday - Friday: 8:30 a.m. - 9:00 p.m.                                                                                          
Saturday: 9:00 a.m. - 5:00 p.m. (except 9:00 a.m. - 1:00 p.m. July & August)                        
Sunday : 9:00 a.m. - 5:00 p.m.

Fitness Centre Equipment

Treadmills and exercise bikes
Elliptical machines
Exercise ball
Dumbbells
Barbells
Curl bar
Variety of plate loaded and selectorized strength machines
Lockers
Showers

 

Hours

The Findlay Community Centre Fitness Centre is currently closed. 

Fitness Centre Equipment

Treadmills and exercise bikes
Elliptical machines
Leg machine
Bench press
Seven-station multi-gym
Dumbbells and barbells
Exercise balls
Floor-length mirror
 

For facility access and pricing click here. 

 

Hours

Monday to Friday: 7:00 a.m.–9:00 p.m.
Saturday and Sunday: 8:30 a.m.–4:30 p.m.

Fitness Centre Equipment

Treadmills and exercise bikes
Elliptical machines
Seven-station multi-gym
Ropes and mats
Jones machine
Dumbbells and barbells
Exercise balls
Floor-length mirrors
Lockers
TRX
Benches
Rowing machine

 

Hours

Monday to Friday: 7:30 a.m.–11:30 a.m. and 1 –9 p.m.
Saturdays: 8 a.m.–1 p.m.

Fitness Centre Equipment

Upright & Recumbent Bikes 
Arc Trainer 
Elliptical 
Nautilius & Universal Equipment 
Free Weights/Benches 
Stretching/Mat Area 
Treadmills 
Rower 
Smith Machine 
Cable Crossover 
Hoist Power Rack 
Stability Balls 
Heavy Bag 
Medicine Balls
Air-conditioned facility 
Program Planning & Training Sessions

 

Hours

The Musquodoboit Valley Recreation Office's Fitness Centre is currently closed. 

Fitness Centre Equipment

Treadmill and  arc trainer/eliptical
Recumbent bike
1-7 station multi-gym
Weight bar with weights
Free weight dumbbells
Step platforms and risers
Mats
Exercise balls
Medicine balls
Tension ropes
Kettlebells

For facility access and pricing click here. 

 

Hours

Monday to Friday: 8:30 a.m.–8:30 p.m.
Saturday and Sunday: 9:00 a.m.–1:00 p.m.

Fitness Centre Equipment

Treadmills
Elliptical machines
Mats
Dumbbells and barbells
Floor-lengths mirrors
Lockers

For facility access and pricing click here. 

 

Hours

Monday to Thursday:  5:15 a.m.–10:30 p.m.
Friday: 5:15 a.m.–10:00 p.m.
Saturday and Sunday: 7:00 a.m. – 10:00 p.m.

Fitness Centre Equipment

7 Precor recumbent bikes, 2 Expresso bikes, 2 Keiser spin bikes & 2 Star Trac upright bikes
4 Concept II rowers
11 Precor treadmills & 1 Life Fitness treadmill
6 Elliptical CXT's, 2 seated lateral Octane elliptical & 1 Lateral X elliptical
3 Precor AMT
1 Stairmaster Gauntlet & 1 Stairmaster Stepper
1 Scifit Ergometer
9 Piece Nautilus One Circuit & 15 Piece Nautilus Nitro Circuit
Variety of Atlantis Selectorized Hammer Strength Plate Loaded
4 Power Racks
Olympic lifting station
4 free weight benches, 1 decline & 1 incline bench press
6 stack Precor Cable System
Life Fitness cable station & Free Motion cable station
2 Precor seated stretchers & 1 true stretcher
2 Core Total Gyms
Variety of body bars, Swiss balls, kettlebells, barbells
Many sets of dumbbells and steel dumbbells 20–160 pounds
Locker rooms

Personal trainers

Certified personal trainers are on staff to help you meet your fitness goals. Various registration and price options are available.
 

Hours

The Seaside Fitness Centre is currently closed. 

Fitness Centre Equipment

NSFA-certified staff
Cross training machines
Treadmills
Bikes and rowers
Leg extension and curl machines
Horizontal leg press
Power rack
Calf machine
Seated chest press
Lat pull down
Low cable row
Hyper extension bench   
Converging shoulder press
Hi-lo cable crossover
Abductor/adductor
Free weights and barbells
Benches
Stability balls