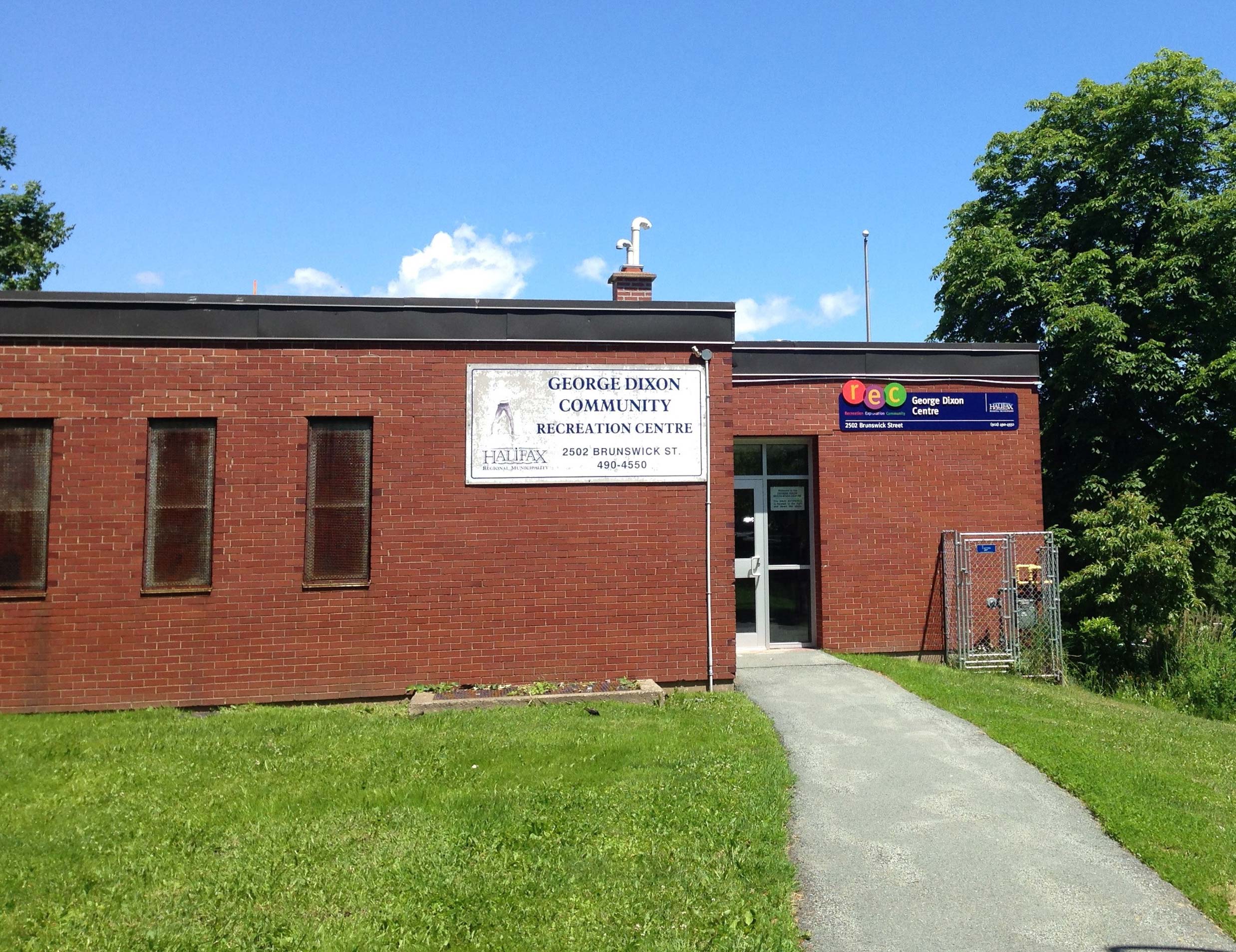 Address
2501 Gottingen Street/2502 Brunswick Street
Halifax, NS
B3K 2Z6
Hours
Monday to Friday: 8:30 a.m.–10:00 p.m.
Saturday:  8:30 a.m.–6:00 p.m.
Sunday: 8:30 a.m.– 9:00 p.m.
Contact information
Phone: 902.490.4550
Fax: 902.490.4570
Transit Route 
7, 2, 3, 86, 135, 136, 137, 138, 194
Facility description
The George Dixon Community Centre has:
board room
kitchen facilities
six bathrooms; two with locker rooms
multi-purpose room
audio-visual room
pottery studio
gymnasium with stage
outdoor spray pad and playground
open green space
parking for 30 vehicles
Pottery studio
The George Dixon Pottery Studio offers the following:
two electronic kilns
five sitting pottery wheels
one table top wheel
class space for 10 to 12 participants
general art space
natural lighting
Programs offered
Visit halifax.ca/myREC to see upcoming programs in the Halifax Peninsula and surrounding communities.
Upcoming programs and special events
New this spring -  "HYPE"  a fun and physically active program for youth ages 12 -17
The George Dixon Centre offers a variety of community special events
Brunch with the Easter Bunny
Community barbecue
Contact the George Dixon Community Centre for details.
Free equipment available