Here's the information contained in the most recent Integrated Mobility Program quarterly update - Q1 (January, February & March) 2021.  View the PDF.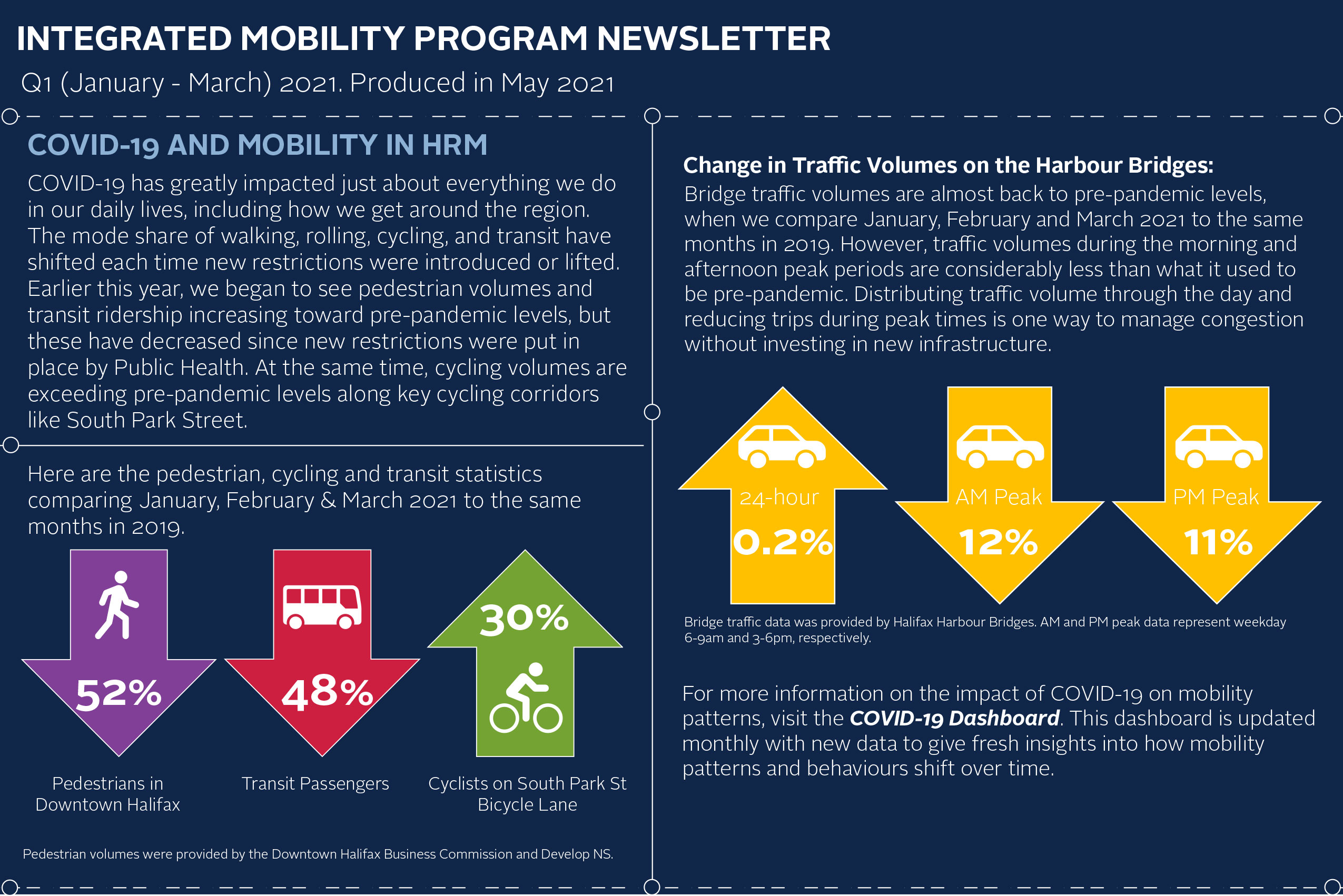 _______________________________________________________________________________________________________________
PERMANENT BIKE COUNTERS 
Three new permanent bicycle counters were installed in 2020 as part of our Active Transportation Data Collection Strategy. The new counters were placed on the Hollis Street Protected Bicycle Lane, the Vernon-Seymour Local Street Bikeway, and the Windsor Street  Bike Lanes. This brings the total number of permanent bicycle counters in the region to five including those on South Park Street and University Avenue. 

The network of permanent counters provides detailed hourly, daily, weekly, and monthly bicycle counts and behaviour data that can be used to track cycling trends. Installation of a sixth counter is planned for spring 2021 on the Dartmouth Harbourfront Greenway.  Ochterloney St. & Victoria Rd. 

The municipality is currently building an IMP dashboard that will report these bicycle counts. In the interim, data from permanent bicycle counters is published by @bikehfxstats daily on Twitter (private user not formally affiliated with the municipality).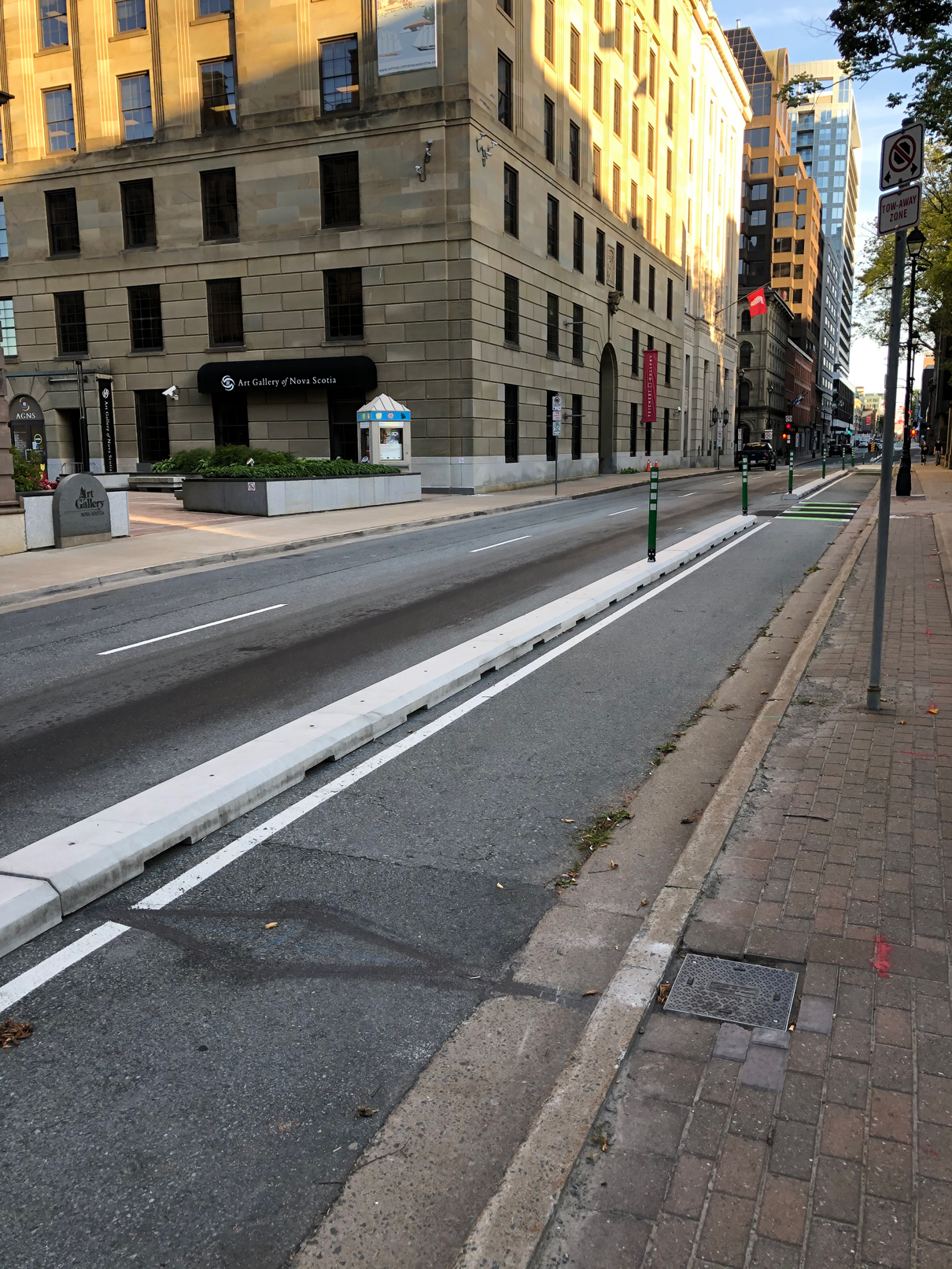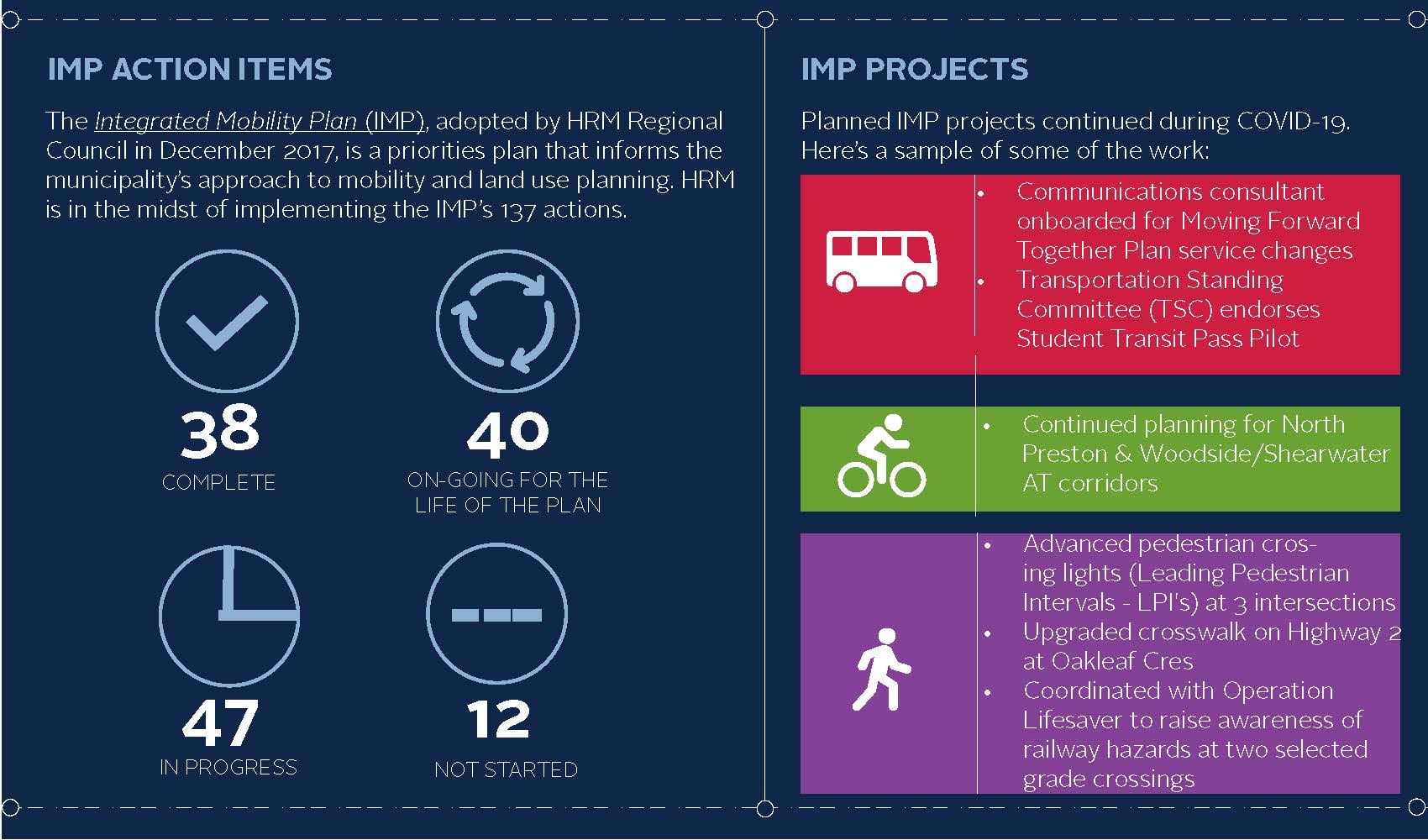 ROUND-UP
•     Continued Regional Plan review (Actions 14, 15, 16, 17, 20, 27, 28, 29)
•    Continued work on Multi modal – Lower Water Functional Plan (Actions 121, 72)
•    Awarded Bedford Highway preliminary design, which builds on the Council approved Functional Plan (Windsor Street Exchange to Kearney Lake Road (Action 121)
•    Completed a revised Terms of reference for the Strategic Joint Regional Transportation Committee (joint committee between Halifax Port Authority, NS Transportation and Active Transit, Halifax Harbour Bridges and HRM (Action 13)
•    Participated in a Transportation Association of Canada study "Developing Highly Qualified Personnel for Road Authorities: A Gap and Solutions Analysis in the Era of Connected and Automated Vehicles." (Action 127)
•    Continued work on Cole Harbour Road - Portland Street functional study which includes AT crossing of Highway 111 and transit priority (Action 83)
•    Engaged Africville stakeholders about potential community benefits associated with the Windsor Street Exchange redevelopment (Action 122)
•    Developed Council report and recommendations for crossing of Highway 101 at the Beaverbank exit in Lower Sackville  (Action 83)
•    Completed shared micro-mobility report. Participation in HRM/PNS regulatory co-ordination project to enable e-scooters. (Action 88)
•    Conducted an analysis of parking supply and demand to determine parking needs in the Dartmouth General Hospital area. Commuter parking to be added. (Action 136)
•    Collision data added to municipal Open Data (Action 4)
•    Rewrote By-law P1200 to reflect curbside priority chart - updates included P1200 permit types - new contractor permit approved by Regional Council in January 2021 (Action 129)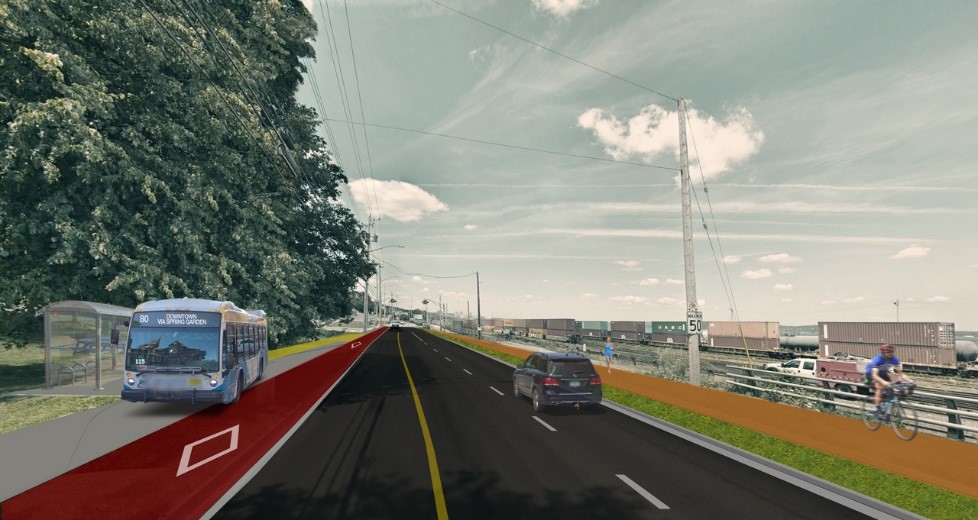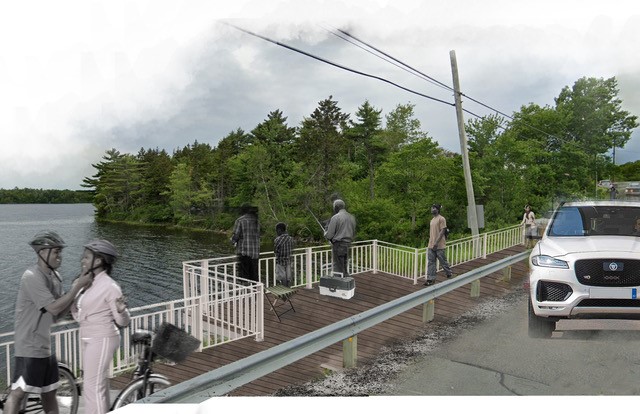 What IMP Projects are up next?
•    Report expected from Aviva/MicroTraffic project which will provide intersection video analytics to highlight "near misses", assist with identifying potential problem areas and inform a more pro-active approach to addressing road safety. (Action 4)
•    Construction on Bayers Road between Coleman Court and Connaught Avenue begins spring 2021 (Action 90)
•    Complete annual road safety report (Action 4)
•    Conduct an analysis of parking supply and demand to determine parking needs around the universities (Action 136)
•    Convert on-street parking to commuter parking in June 2021. A small number of free hourly spaces are available for short term visits In the area of Dartmouth General Hospital (Action 136)
•    Develop recommendation report to Council on a shared micro-mobility program. (Action 88)
•    Install various tactical infrastructure projects  (Action 48)
•    Decide whether the municipality should assume responsibility for maintaining aerotech connector multi-use pathway. (Action 81)
•     Creation of a bus lane explanation video, similar to the IMP videos (Action 55 & 58)
•    Complete construction of Dunbrack Active Transportation Greenway from Walter Havill Drive to the Chain of Lakes Trail at the path to Springvale         (Milsom/ White Glove Terrace) (Action 79)
•    Installation of a pedestrian/cyclist counter on the Dartmouth Harbourfront Greenway (Action 85)
•    Windsor Street Exchange Redevelopment – Stakeholder and public engagement in April 2021 (Action 121, 122)
•    Herring Cove Road Functional Plan to Transportation Standing Committee (TSC) in April 2021 and Regional Council in May 2021 (Action 121)
•    Spring Garden Road Streetscaping construction in summer 2021 (Action 32, 37, 41 & 43)
•    Present Municipal Design Guidelines, with a "complete streets" approach, to Regional Council (Action 1)
_______________________________________________________________________________________________________________
HALIFAX REGIONAL TRAILS ASSOCIATION - MAKING CONNECTIONS 
Volunteer community groups are responsible for the construction, operation and maintenance of about 66% of HRM's 200 km network of multi-use pathways for walking, bicycling and rolling. Almost twenty groups have made it possible for residents to explore places as diverse as the Mastadon Trail (linking Carrolls Corner to Dutch Settlement), Sackville Lakes Provincial Park, trails linking the Cole Harbour basin through to the Eastern Shore, and the Halifax to Lunenburg rails to trails corridor.   

Action 80 of the IMP called for an updated municipal approach to fund these groups. Council approved Administrative Order 2020-011-ADM in September 2020 and the first new grants will be awarded in 2021. Action 79 of the IMP identified priority corridors for planning and construction. One major success was the seven km Gaetz Brook Greenway on the Eastern Shore, built by the Shore Active Transportation Association in 2019 with about 50% funding from the municipality. More projects are being planned by community groups, including a corridor connecting Dartmouth, through Fall River, to Elmsdale. 

Check out this recent Planifax video on how these groups contribute to the development and maintenance of these pathways. Thank you to all the volunteers who are building and operating these amazing facilities and making our municipality a better place to live.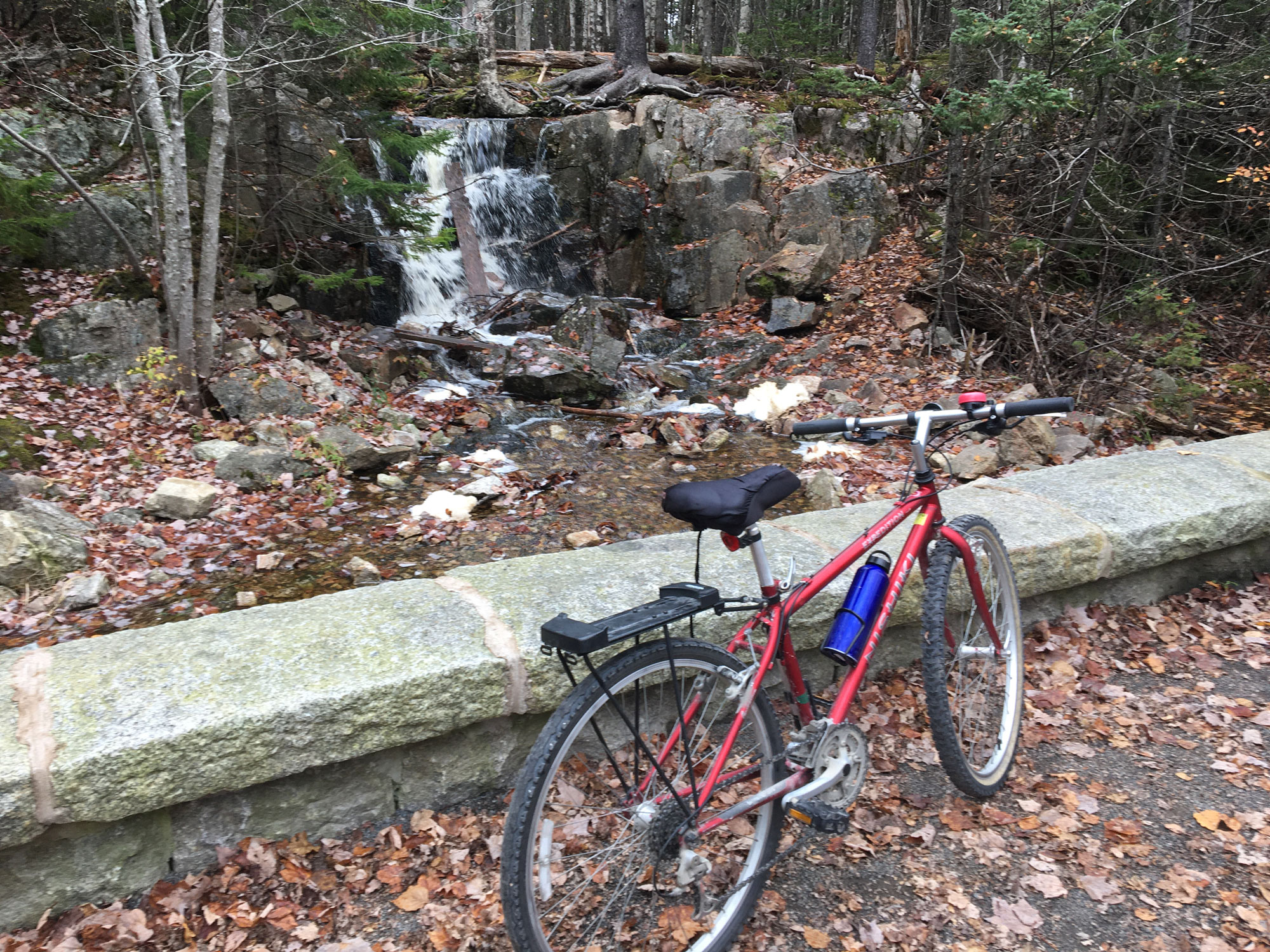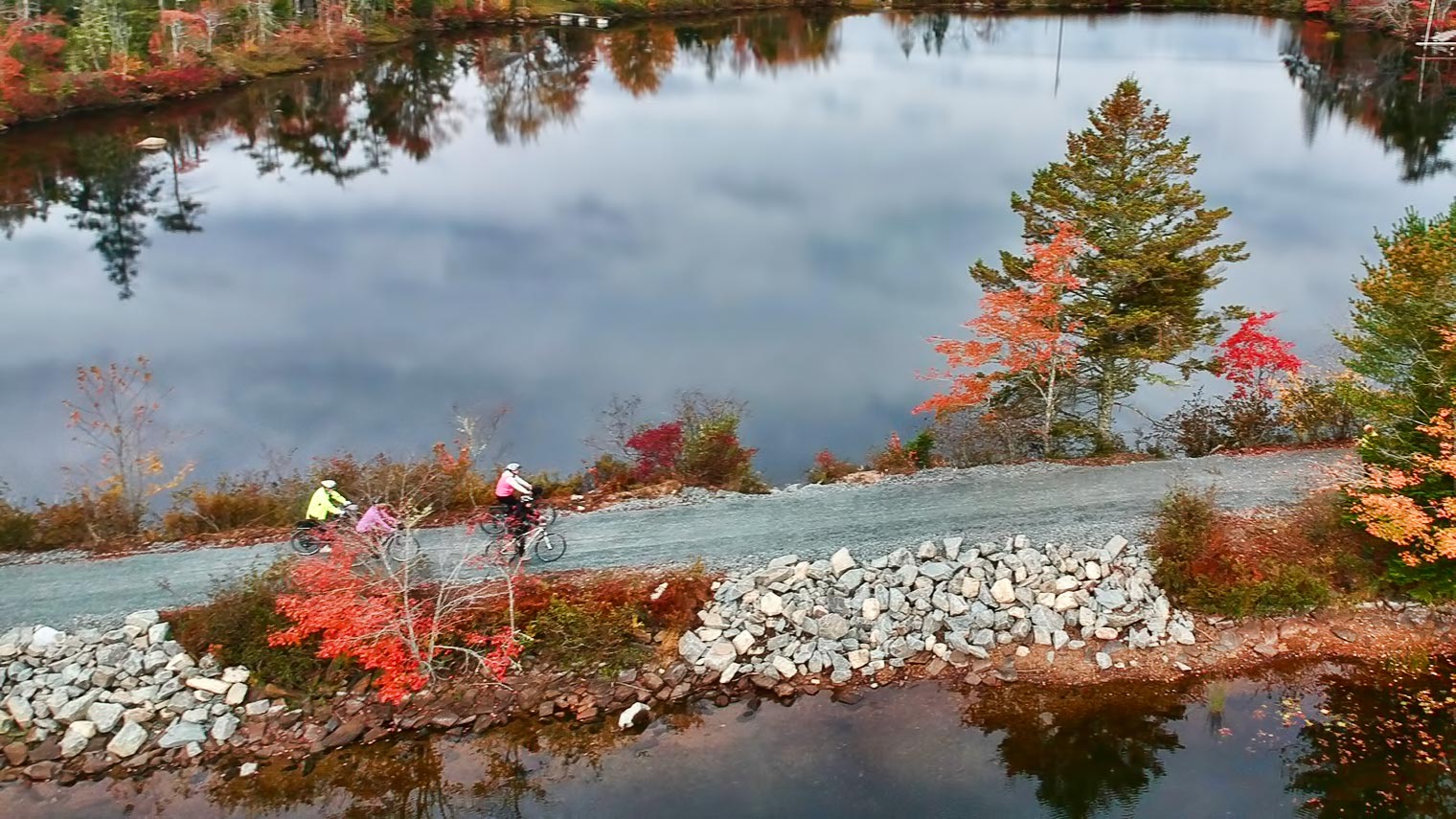 _______________________________________________________________________________________________________________
HERRING COVE ROAD (HCR) NEW BIKE LANE & SIDEWALK (Action 69)
In 2020, significant upgrades were completed on a 700m section of Herring Cove Road extending south from Sylvia Avenue. 
Key features included:
•    700m of new sidewalks & buffered unidirectional bicycle lanes
•    Sidewalk extension on both sides of the road
•    Grassy boulevards with street trees help to visually narrow the roadway & reduce vehicular speed along this section.
•    Upgrade of the pedestrian crosswalk to include RA-5 flashing beacons.
•    Future connectivity with sidewalks & bike lanes proposed as part of Herring Cove Road Corridor Study (recently approved by Council).
These improvements fill a longstanding gap in the network and improve pedestrian connectivity and transit accessibility in a high density residential area, and will be further enhanced by future connectivity proposed as part of the Herring Cove Road Functional Plan.