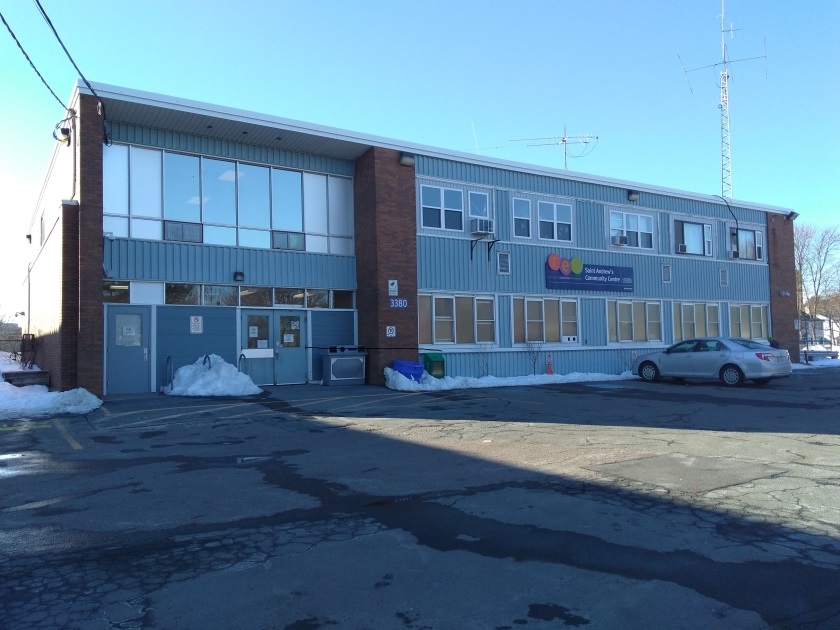 The St. Andrew's Community Centre services Halifax and surrounding communities. During construction, come visit us at our temporary location at the Bayer's Rd Centre. 
Address
Temporary Location (during rebuild of facility) - Bayers Road Centre, 7071 Bayers Road, Suite LL03 (Entrance 2)
Hours
Monday to Thursday: 8:30 a.m.–8:00 p.m.
Friday - Sunday: 8:30 a.m.–5:00 p.m.
Facility Description
The temporary location at 7071 Bayers Road has:
Multipurpose Room (1,050 sq.ft.)
Activity Room (750 sq.ft.)
Contact information
Phone: 902.490.4693
Fax: 902.490.4641
Transit Routes
28, 80, 81,
St. Andrews Community Centre Renewal 
The municipality is planning to build a new community centre at the current St. Andrew's Community Centre site in Halifax West. For updated information on the project, please visit Shape Your City Halifax.