Summer 2020 Swimming Information
Indoor Pools
Staff have reviewed the details of the new guidelines from the province and have established a plan for reopening indoor pools that meets all public health requirements.
The below indoor pools will reopen as follows:
Sackville Sports Stadium – Monday, July 27
Captain William Spry Community Centre – Saturday, August 8
Needham Community Centre – Tuesday, September 8
To ensure that restrictions on group gathering sizes and physical distancing are maintained, all activities in the pool will be booked online. Sign in or register for your myREC account to choose the facility and available bookings of your choice.
Municipal partner recreation facilities (i.e. Canada Games Centre, Cole Harbour Place, Zatzman Sportsplex, etc.) have started the first phase of reopening. Please contact each facility directly for information about pool re-opening dates and protocols. 
Outdoor Pools
Due to the time required to recruit and train lifeguards, the maintenance required to open pools and the restrictions of social distancing which drastically reduces the number of swimmers allowed in the pool at once, the Halifax Common, Bedford and Cole Harbour outdoor pools will not be opening for the 2020 season. 
Splashpads, Beaches and Water Testing
The following splashpads are now open:
Halifax Common
George Dixon Centre
Isleville Street
Westmount
Sackville (Kinsmen) 
Bayers-Westwood 
Details and hours of operation can be found here. 
All municipal beaches are open and lifeguards will be onsite until August 31. More information on  Halifax's supervised beaches, outdoor pools and spray pads can be found here. 
Municipal staff regularly test the water quality at all supervised beaches during the summer months. Please note that there will no longer be water testing taking place at Black Rock beach, Dingle beach, Kinsmen beach and Government Wharf. Water quality testing will continue at Malay Falls beach, even though it is unsupervised this summer. 
High bacteria levels can be caused by a number of factors, including dogs, birds, wildlife, and high temperatures. Staff will continue testing the water until bacteria levels return to safe levels. The municipality will advise residents when beaches close and reopen.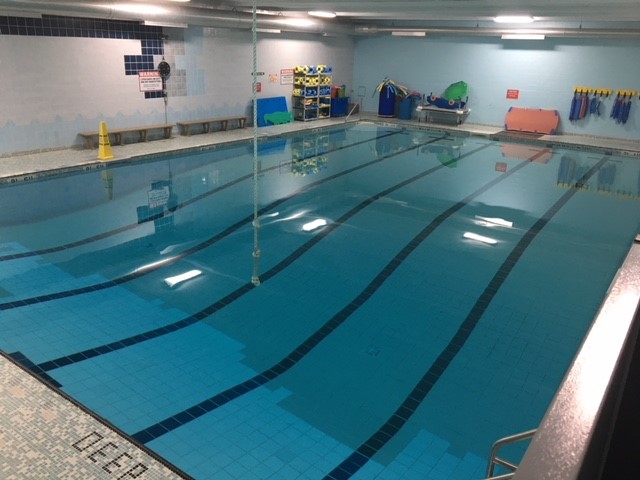 Wave Pool at Captain William Spry Community Centre
16 Sussex Street
902.477.POOL (7665)
The Spryfield Wave Pool features:
a 25-metre, 4-lane lap area
a 15-metre diameter graduated beach area
waves, waves, waves: from 1/2 to 1 1/2 metres (only on during wave swims)
5 in-pool therapeutic water jets
Rock climbing wall
2-yard ape pool slides
a deck-side patio area
Group discounts and passes are available. This facility is wheelchair accessible.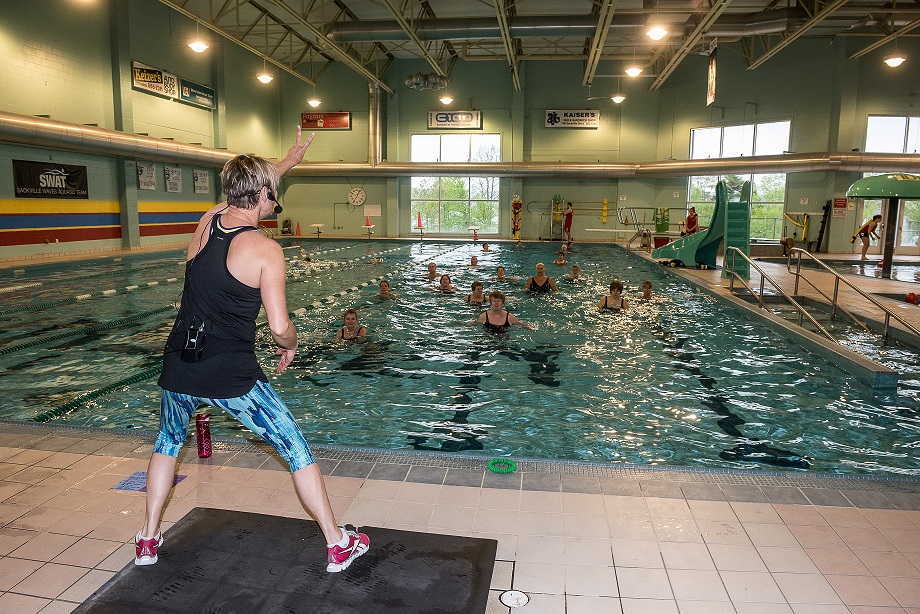 Sackville Sports Stadium (SSS) 
409 Glendale Drive
902.869.4141
The Sackville Sports Stadium pool feature: 
a 25-metre, 6-lane lap area
a separate leisure/tots pools 
rope swing 
diving board 
spray features
small slide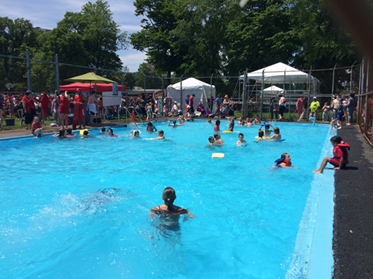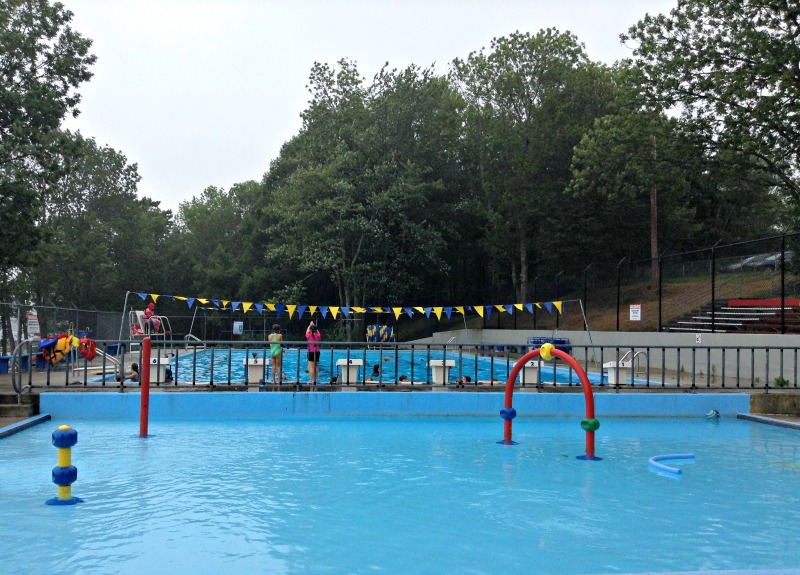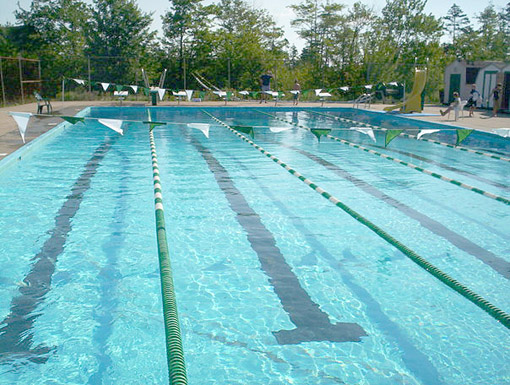 Swimming ratios
Children must be accompanied by an adult in the water if under the age of eight. Family swims must have adults in the water regardless of age. 
1 adult for every 3 children under 6 years old
1 adult for every 6 children aged 6–7 years old

Children must be accompanied by an adult in the water within arm's reach if under the age of eight.
Swimming programs and activities at Halifax pools
Pools in Halifax offer many levels of swimming lessons and activities, for all ages and abilities. Check the swimming calendar for schedules for the following activities:
adult lessons (including private and semi-private lessons)
aquacise/aquafit arthritis therapy
instructor and lifeguard training programs
preschool swim classes
Red Cross Swim Kids (for children aged six and up)
youth swim
specialty courses, including:

synchronized swimming
first aid training
junior lifeguard
Browse the various programs on halifax.ca/myREC which include complete descriptions, levels, and availability.
Don't know what level you are? Please contact the appropriate facility to arrange testing. 
Regional pools (Non-HRM Operated)