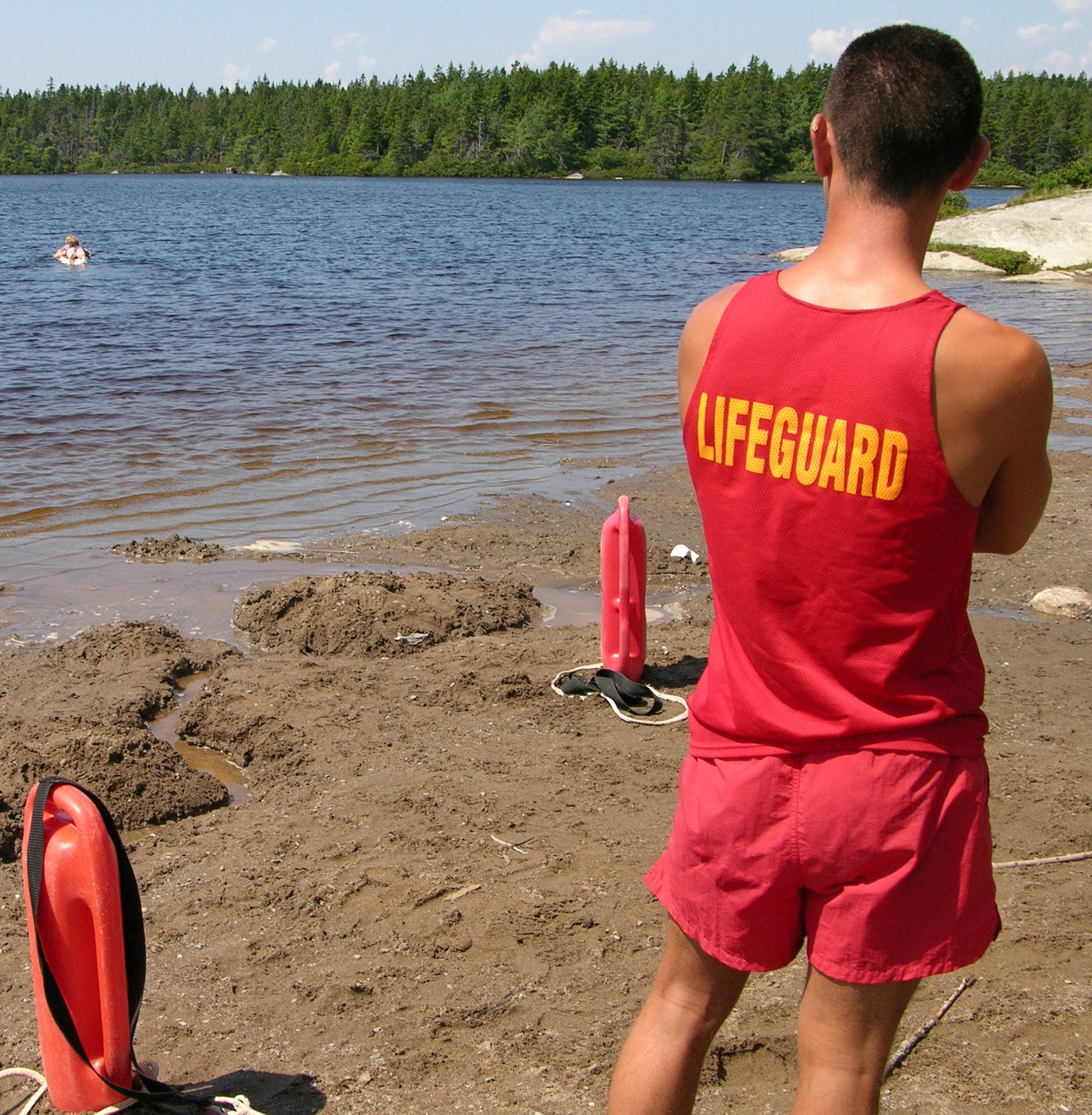 Recreation thanks the public for enjoying these facilities responsibly and encourages swimmers to exercise caution during the off-season or in non-supervised areas. 

See the below list of beaches, pools and splash pads and visit halifax.ca/myREC for a list of programs or call 902.490.5458.  
Beach washroom or change room facilities
Washrooms and change rooms are available at the following beaches at the hours listed. These facilities open on the long weekend in May and close at the end of September each year. 
Albro Lake Beach: 9 a.m.–9 p.m.
Chocolate Lake Beach: 9 a.m.–9 p.m.
Birch Cove Beach: 9 a.m.–5 p.m.
Penhorn Beach: 10 a.m.–5 p.m.
Supervised Beach Locations

Beach status is updated weekdays by 8:00 a.m. and by 9:00 a.m. on weekends.

| Beach Name | Location | Beach Status | Lifeguard Supervision (11:00 am - 5:00 pm) |
| --- | --- | --- | --- |
| Albro Lake Beach | Albro Lake, Dartmouth | Open | Yes |
| Birch Cove Beach | Banook Lake, Dartmouth | Closed Details | Yes |
| Campbell Point Beach | Hatchet Lake, Halifax | Open | Yes |
| Chocolate Lake Beach | Chocolate Lake, Halifax | Open | Yes |
| Cunard Beach | William's Lake Rd., Halifax | Open | Yes |
| Kearney Beach | Kearney Lake, Halifax | Open | Yes |
| Kidston Beach | Kidston Lake, Halifax | Open | Yes |
| Kinap Beach | Porter's Lake | Closed Details | Yes |
| Lake Echo Beach | Lake Echo, Eastern Shore | Open | Yes |
| Long Pond Beach | Long Pond, Halifax | Open | Yes |
| Malay Falls | Sheet Harbour, Eastern Shore | Open | Yes |
| Oakfield | Grand Lake, Oakfield | Open | Yes |
| Penhorn Beach | Penhorn Lake, Dartmouth | Open | Yes |
| Pleasant Drive Beach | Petpeswick Lake, Eastern Shore | Open | Yes |
| Sandy Lake | Sandy Lake, Bedford | Open | Yes |
| Saunders Beach | Paper Mill Lake, Bedford | Open | Yes |
| Shubie Beach | Lake Charles, Shubie Park, Dartmouth | Open | Yes |
| Springfield Beach | Springfield Lake, Sackville | Open | Yes |
| Webber's Beach | Lake Charlotte, Eastern Shore | Open | Yes |
Outdoor Pools

| Outdoor Pool Name | Location | Status | Lifeguard Supervision |
| --- | --- | --- | --- |
| Bedford Outdoor Pool | Shore Drive, Bedford | Open | Yes |
| Commons Outdoor Pool | Central Commons, Halifax | Open | Yes (11a.m. - 5p.m.) |
| Cole Harbour Outdoor Pool | 609 Colby Drive, Cole Harbour | Open | Yes |
Splash Pads

| Splash Pad Name | Location | Hours of Operation | Lifeguard Supervision (11:00 am - 5:00 pm) |
| --- | --- | --- | --- |
| Bayers WestWood Splash Pad | 3315 Romans Avenue, Halifax | 10a.m.-7p.m. | No |
| Halifax Common Splash Pad | Central Commons, Halifax | 11a.m. - 5p.m. | Yes |
| George Dixon Centre | Gottingen St., Halifax | 10a.m.-7p.m | No |
| Isleville St Playground | Sebastian St., Halifax | 10a.m.-7p.m. | No |
| Sackville Splash Pad | First Lake Drive, Lower Sackville | 10a.m.-7p.m. | No |
| Westmount School | Edward Arab Ave. | 10a.m.-7p.m. | No |
Unsupervised Beach Locations

These locations are unsupervised however water quality testing is done.

| Beach Name | Location | Beach Status | Lifeguard Supervision | |
| --- | --- | --- | --- | --- |
| Black Rock | Point Pleasant Park | Open | No | |
| Dingle | Fleming Park | Open | No | |
| Government Wharf | Musquodoboit Harbour | Open | No | |
| Kinsman | Lower Sackville | Closed Details | No | |