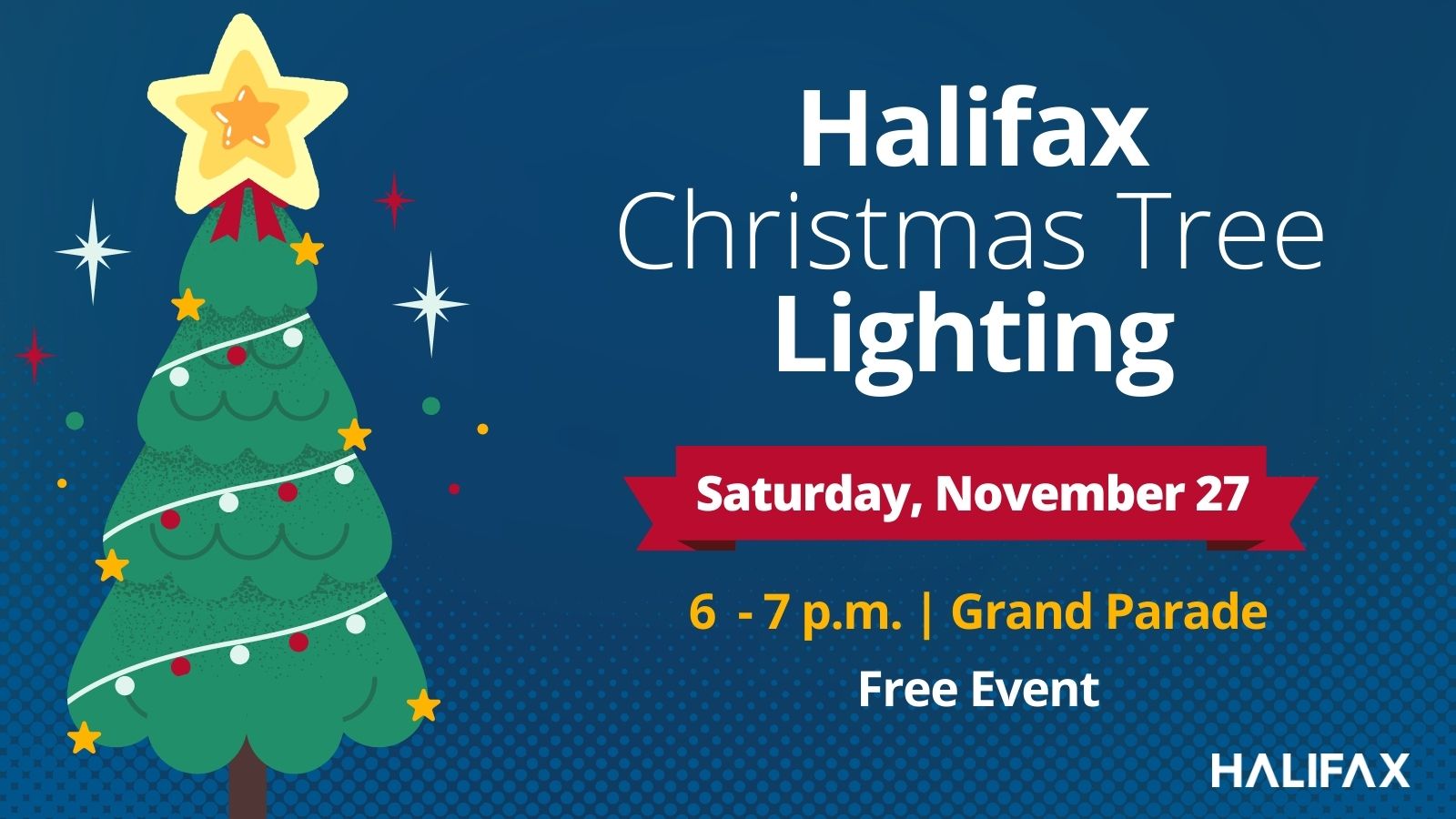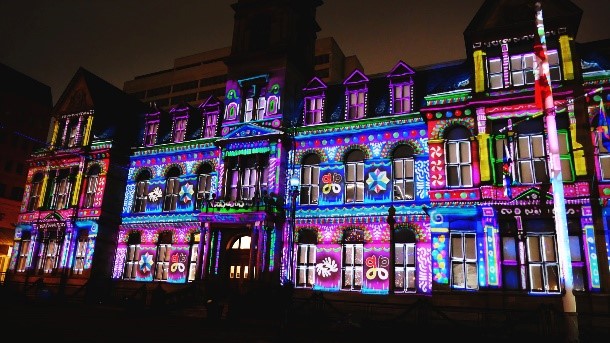 The 2021 Halifax Christmas Tree Lighting event is scheduled for Saturday, November 27th 6:00pm - 7:00pm at Grand Parade.
This is a free event featuring:  Santa Claus, the lighting of the HRM Christmas Tree, fireworks, the premiere of the City Hall holiday projection show, Zamani band as well as Stephane Gaudet & Rebecca Guilderson holiday songs hosted by Ventriloquist Michael Harrison. 
*Audience members 12 years old and older have to show proof of double vaccination to enter the event site.
Don't miss this festive video to find out how the City Hall Grand Parade Christmas tree gets ready for Christmas and the holiday season.
Land Acknowledgement
Halifax Regional Municipality would like to acknowledge that this show took place in Mi'kma'ki (Mee-gum-mah-gee) the ancestral and traditional lands of the Mi'kmaq people. HRM acknowledges the Peace & Friendship Treaties signed in this Territory and recognizes that we are all Treaty People.
Feed NS will be at the event collecting money donations.

City Hall Holiday Projection Show
Projection Show Schedule – The show runs every 5 minutes each evening from 6:00pm to 10:00pm, November 27th to January 1st. 
Please note the show will be cancelled or delayed on these dates:

Cancelled November 29th with respect to the Menorah Lighting ceremony.
November 30th - 7:30pm start time.
Cancelled December 6th with respect to the Halifax Explosion anniversary.