Bucky Adams Plays the Halifax G-7 Summit, 1995
When Halifax welcomed leaders to the G-7 Summit in 1995, Bucky Adams was one of the local musicians selected to showcase Nova Scotia to the world.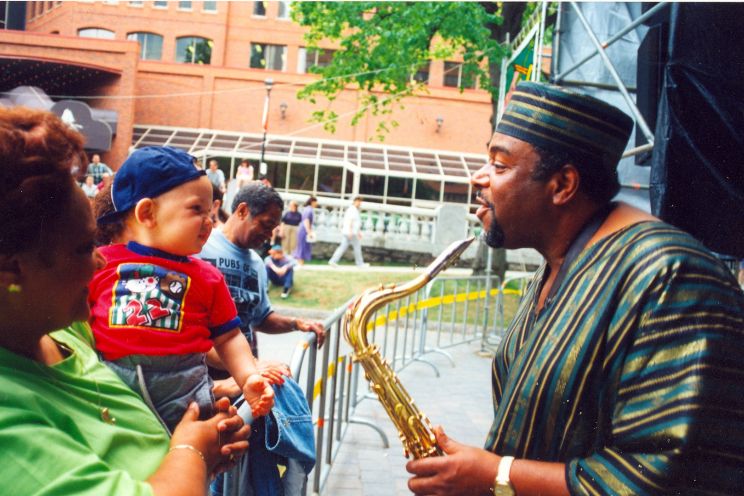 Bucky amuses a young fan before his G-7 Concert, 1995. HMA CR 40-3.1 (Graham Lavers photographer)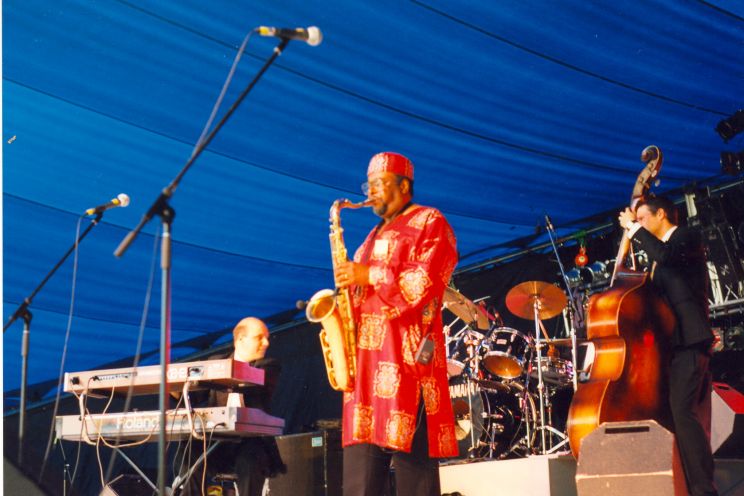 Bucky Adams plays G-7 Summit concert at Grand parade, 1995. HMA CR 40-3.4 (Graham Lavers photographer)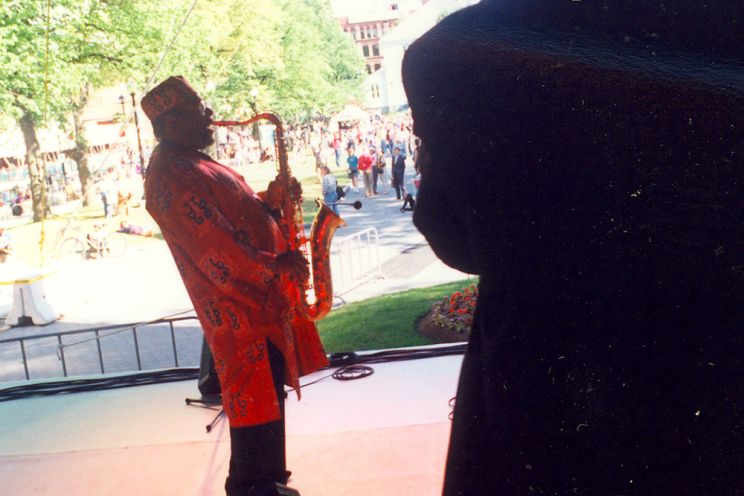 HMA CR 40-3.2 (Graham Lavers photographer)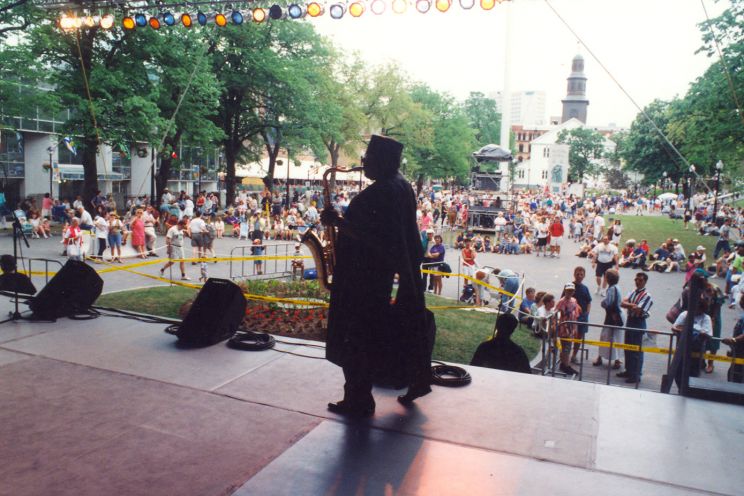 HMA CR 40-3.3 (Graham Lavers photographer)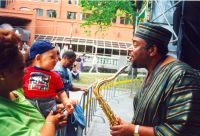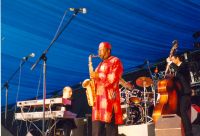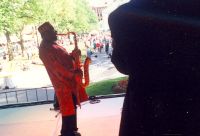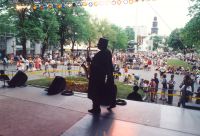 Jazz great Charles R. "Bucky" Adams died July 13, 2012 in Halifax, where he was born 75 years previous. Bucky played the saxophone with his bands "The Rockin' Rebels," "Club Unusual," "The Basin St. Trio," and "Generations." Bucky was asked to perform at many significant events, including Royal Visits, Atlantic Jazz Festivals, and visiting performances of B.B. King, Dizzie Gillespie, Louis Armstrong, and Count  Basie. Since the 1990s, Bucky performed at the Northwood Senior Manor on Wednesday nights, as well as at special concerts around the city. He was active in the East Coast and African Nova Scotian music scenes, and received numerous awards. (Biography sourced from Bucky Adams On-line.)
These photographs were taken by freelance photographer Graham Lavers for the City of Halifax Recreation Department. There are also photographs of other musicians who played for the Halifax crowds at the G-7 Summit, such as Ashley MacIsaac, the Joe Sealey Trio, John Allen Cameron, Mary Jane Lamond, the NS Mass Choir, and the Floor Boards. See more details in the Archives Database.
Thank you to donor Graham Lavers for this addition to our documentary heritage, and thanks to Bucky Adams for the music!