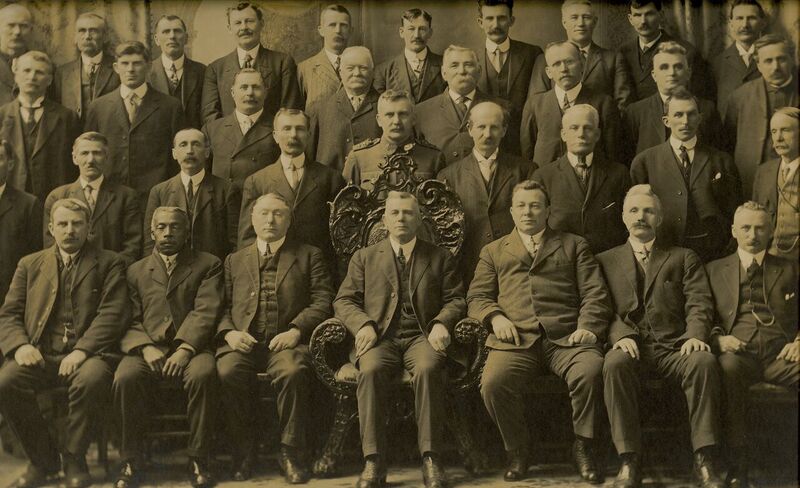 Chronological listing of mayors, deputy-mayors and councillors/aldermen
Halifax's current mayor and councillors join a long line of representatives elected to serve their municipal district or ward. Much has changed since voters in our region first went to the polls: the frequency of elections, the terms of office, the boundaries, the number of electoral districts, and even voter eligibility. Records in the Municipal Archives track those changes.
Search or browse these chronological lists of elected officials:
These listings were compiled by municipal staff from various sources, including council minutes and annual reports. Staff will continue to add to the entries where information is incomplete. For any corrections to or questions about the content of our Elected Officials Listings, please contact the Municipal Archives.
The listings include the term(s) and district/ward served, as well as biographic notes for some of the officials. A good source for more complete biographies of elected officials is H. Millard Wright's book published in 2002 One Region, Many Leaders - Mayors and Wardens of the former Halifax, City of Dartmouth, Town of Bedford, County of Halifax, 1841-2001 (available at the Municipal Archives or Halifax Public Libraries).
Nova Scotia Archives has Municipal officer appointment registers from the Provincial Secretary, 1854-1949 (RG 7 vol. 215-221).
Nova Scotia's Legislative Library has compiled biographies of all MLAs who have served provincially since 1758.  Many of these were also elected municipally.