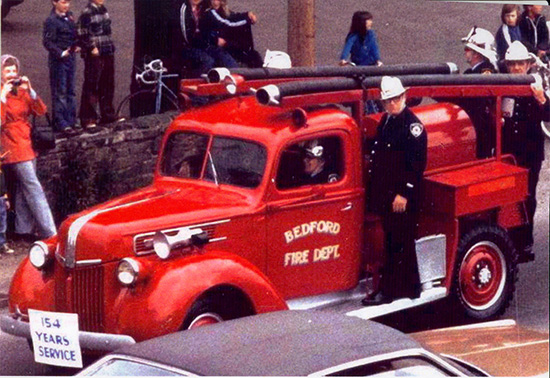 Visit the Municipal Archives to view Fire Department records for the:
•    City of Halifax Fire Department
•    Dartmouth Fire Department
•    Bedford Fire Department
•    Halifax Regional Fire and Emergency Services, and various volunteer forces in communities within Halifax County.
Curious about ancestors who served with the Fire Department?
The Municipal Archives has Halifax Fire Department companies ledgers (1930-1947), which detail the day-to-day work of fire stations and firefighters, as well as a roll of members documenting employee names, salaries, the fire station and house employees belonged to, and dates of hiring and retirement/resignation.
For Dartmouth there are Lists of firemen and the widows of deceased firemen (1885, 1891-1903, 1909), supplied by the Dartmouth Engine Co., the Union Protection Company of Dartmouth, and the Dartmouth Axe and Ladder Co.
Interested in historic fires?
Records of Fires (1903-1980) provide information on the date, time and address of a fire, the number of occupants in the dwelling, the cause of fire, and the cost of damage.
Historic Fire Department photographs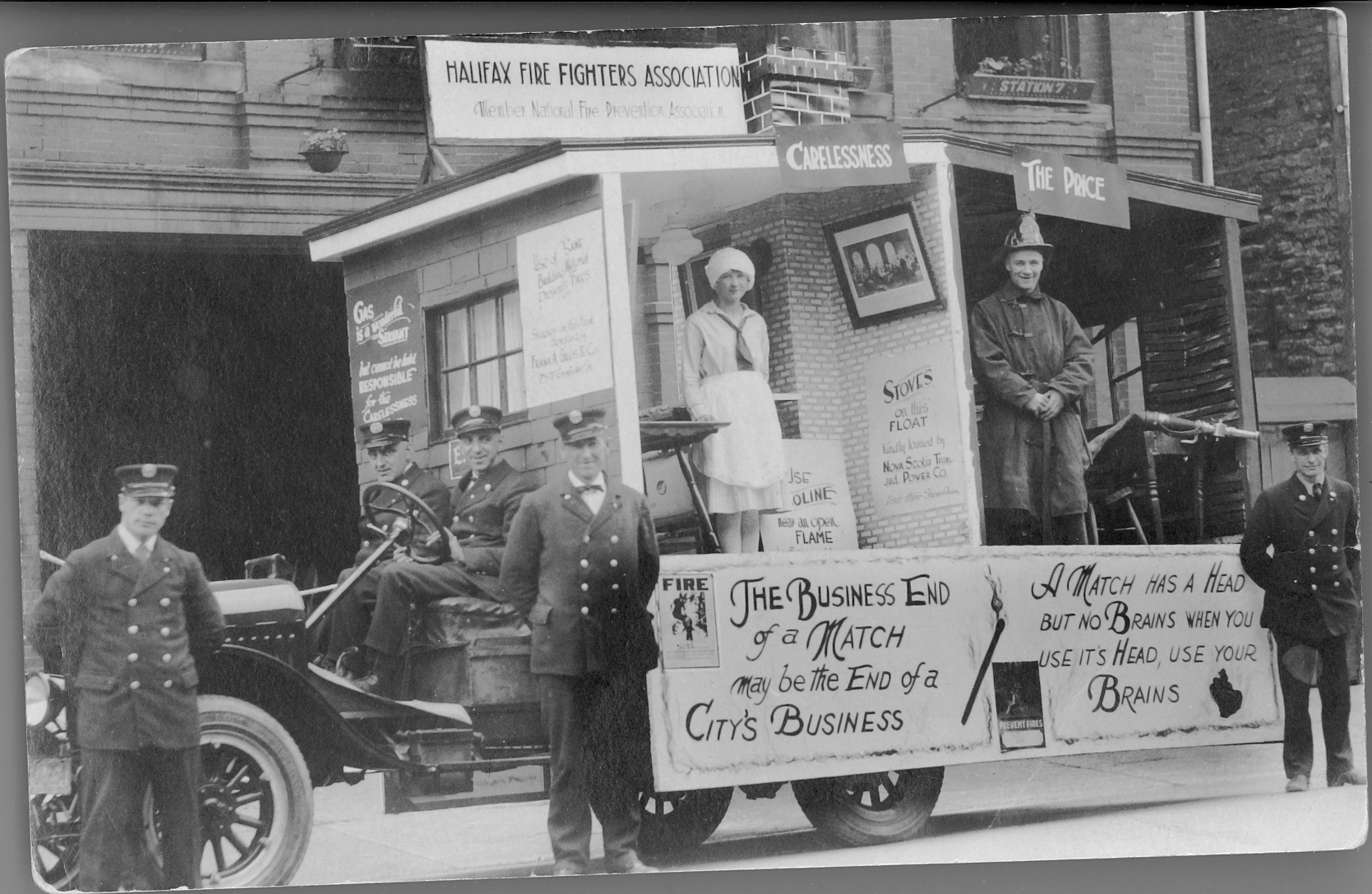 The Municipal Archives has images dating back to the 19th century from the Halifax Fire Department, Dartmouth Fire Department, Bedford Fire Department, and various fire departments within Halifax County, including Spryfield, Rockingham, and Fairview. Here you can find photographs of departmental sports teams; fire scenes, such as Kay's Department Store fire in 1950; equipment and vehicles; and community outreach programs, such as fire prevention booths and local parades. The fire departments also took aerials and streetscapes of the region, which provide new perspectives on Africville, downtown Halifax, and surrounding neighbourhoods.
Some photographs have been digitized and can be viewed in the Archives Database; all of the thousands of fire department photographs can be viewed at the Municipal Archives.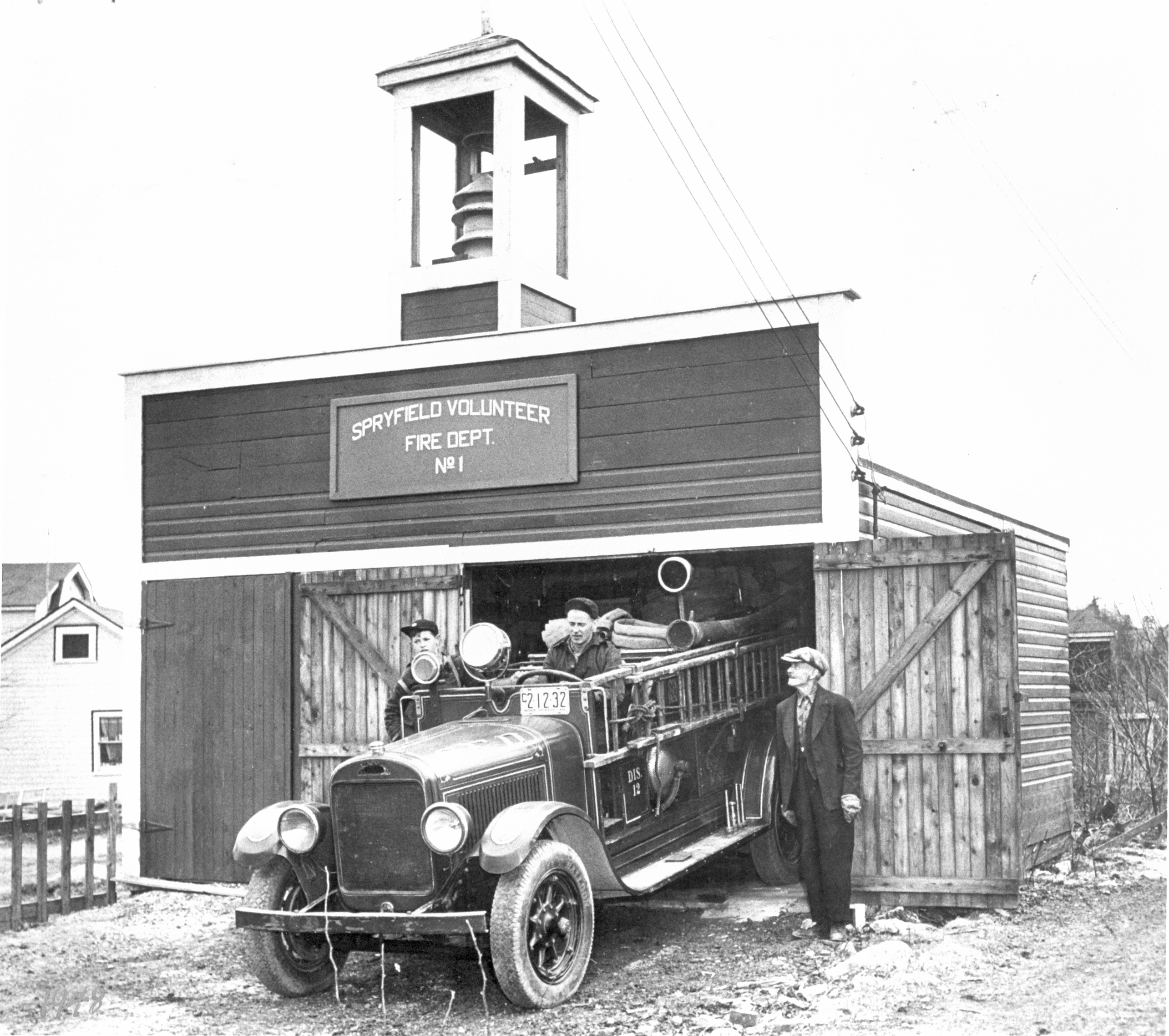 In addition to photographs, the Fire Department records also contain important textual materials documenting the history and operations of various fire departments, including histories of the early incarnations of our present-day fire services: Union Engine Company and the Halifax Fire Insurance Company. We also have extensive newspaper clippings files and scrapbooks dating from the 19th century right up to the 21st century which document all things fire-related. Fire departments played an important role in response to the Halifax Explosion.
Other Sources on regional firefighting history:
Halifax Municipal Archives gratefully acknowledges the assistance of the Department of Canadian Heritage and the Canadian Council of Archives in supporting the Young Canada Works intern who prepared these records.