Swimming in Halifax Harbour and the Northwest Arm
These images from Halifax's past show how the City supported recreational swimming on its ocean beaches with docks and lifeguards, and earlier "Bathing Houses."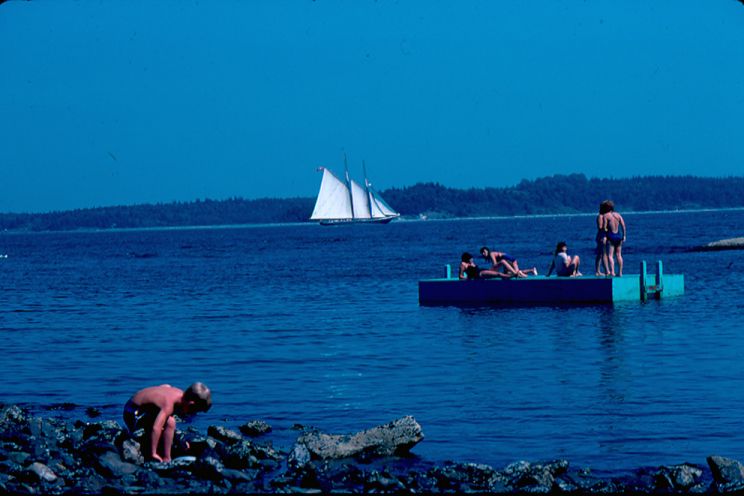 Swimming on Black Rock Beach in Point Pleasant Park in the 1970s (102-104-L-7)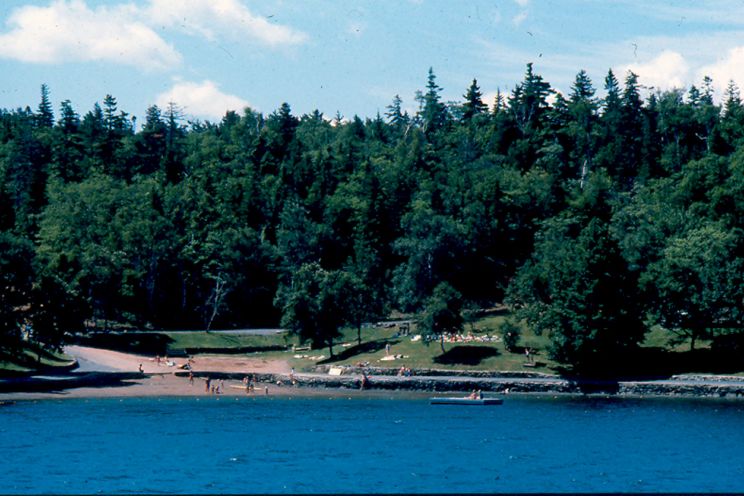 Beach near the Dingle, 1970s (102-104-L-7)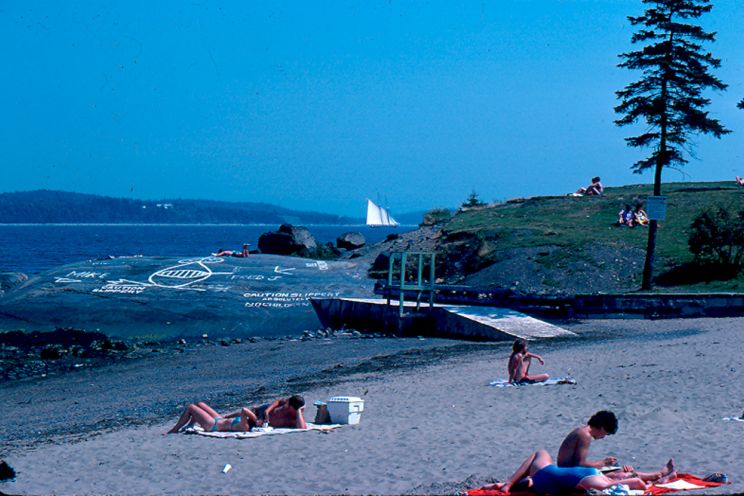 Sunbathers on Black Rock Beach, 1970s (102-104-L-7)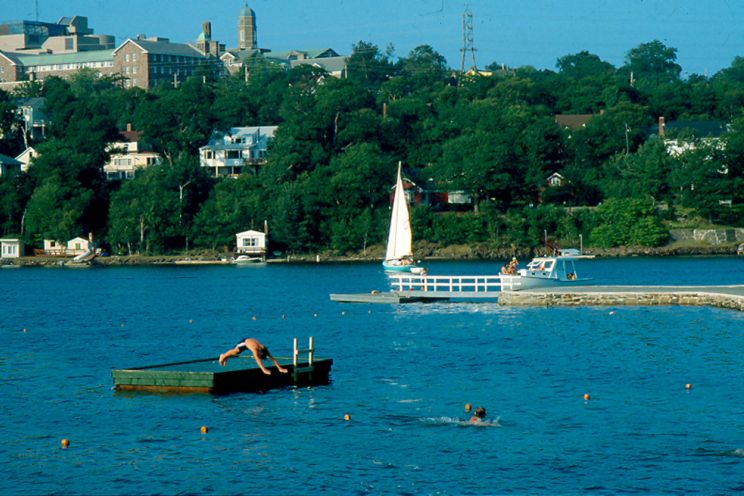 The North West Arm beach in Fairy's Cove at Sanford Fleming Park, 1970s. (102-104-L-7)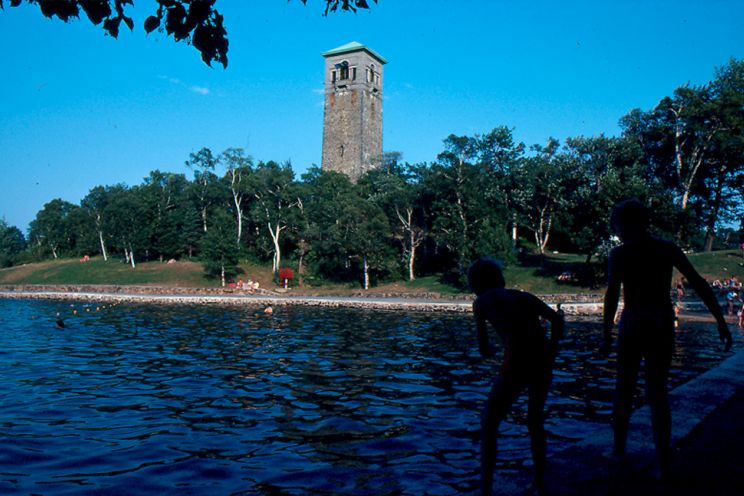 Kids jumped from the seawall below the Memorial (Dingle) Tower at Sanford Fleming Park in the 1970s.(102-104-L-7)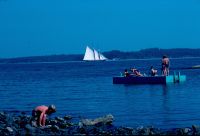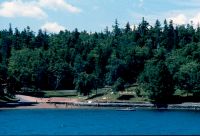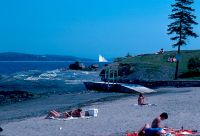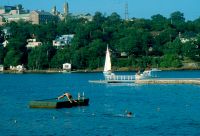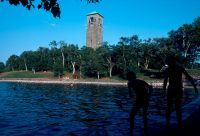 Earlier "Bathing" Facilities
With much of the Northwest Arm the preserve of private clubs and estates, public bathing houses were popular recreational destinations. Many city-dwellers took the tram down to the bottom of Quinpool Road to swim off Horseshoe Island.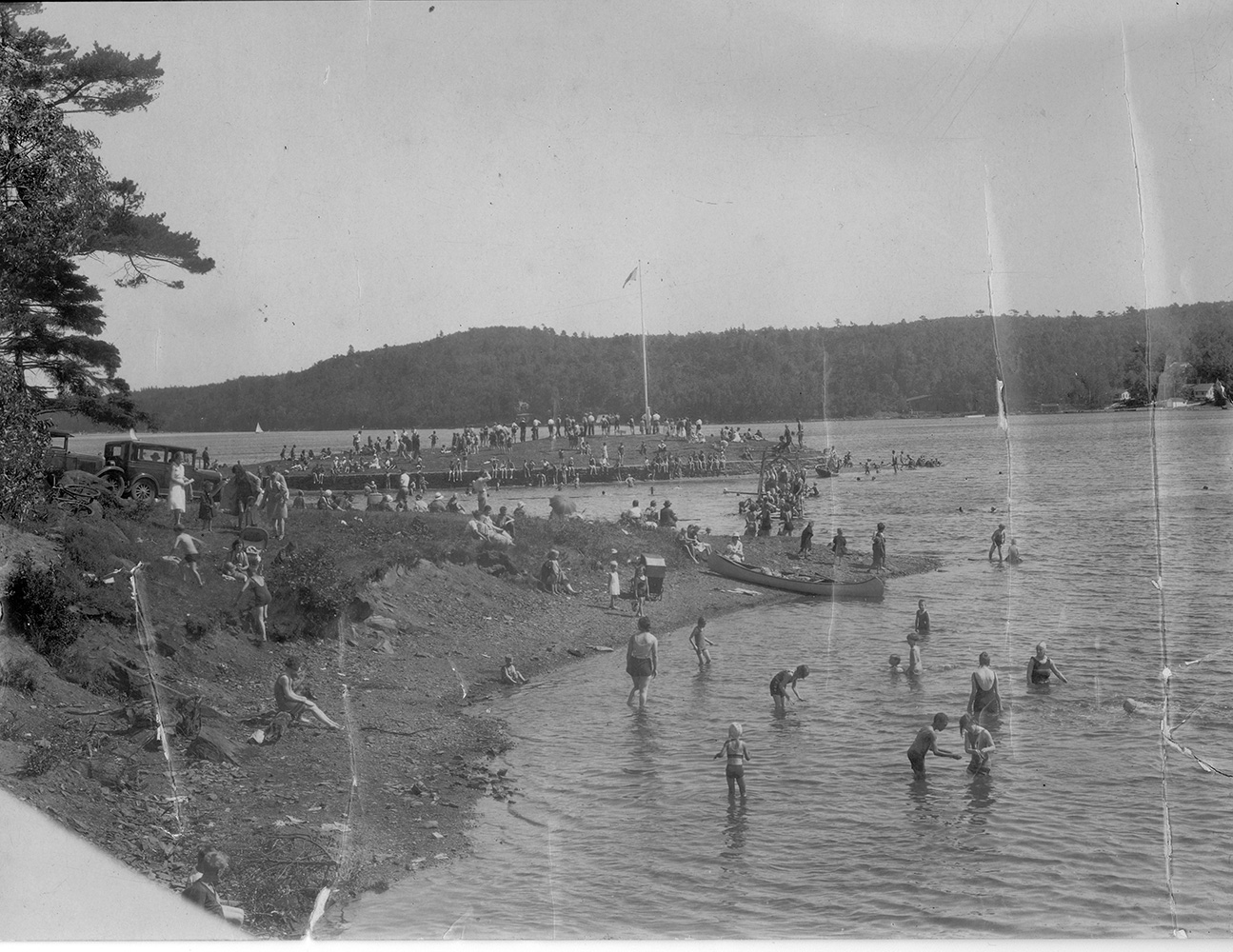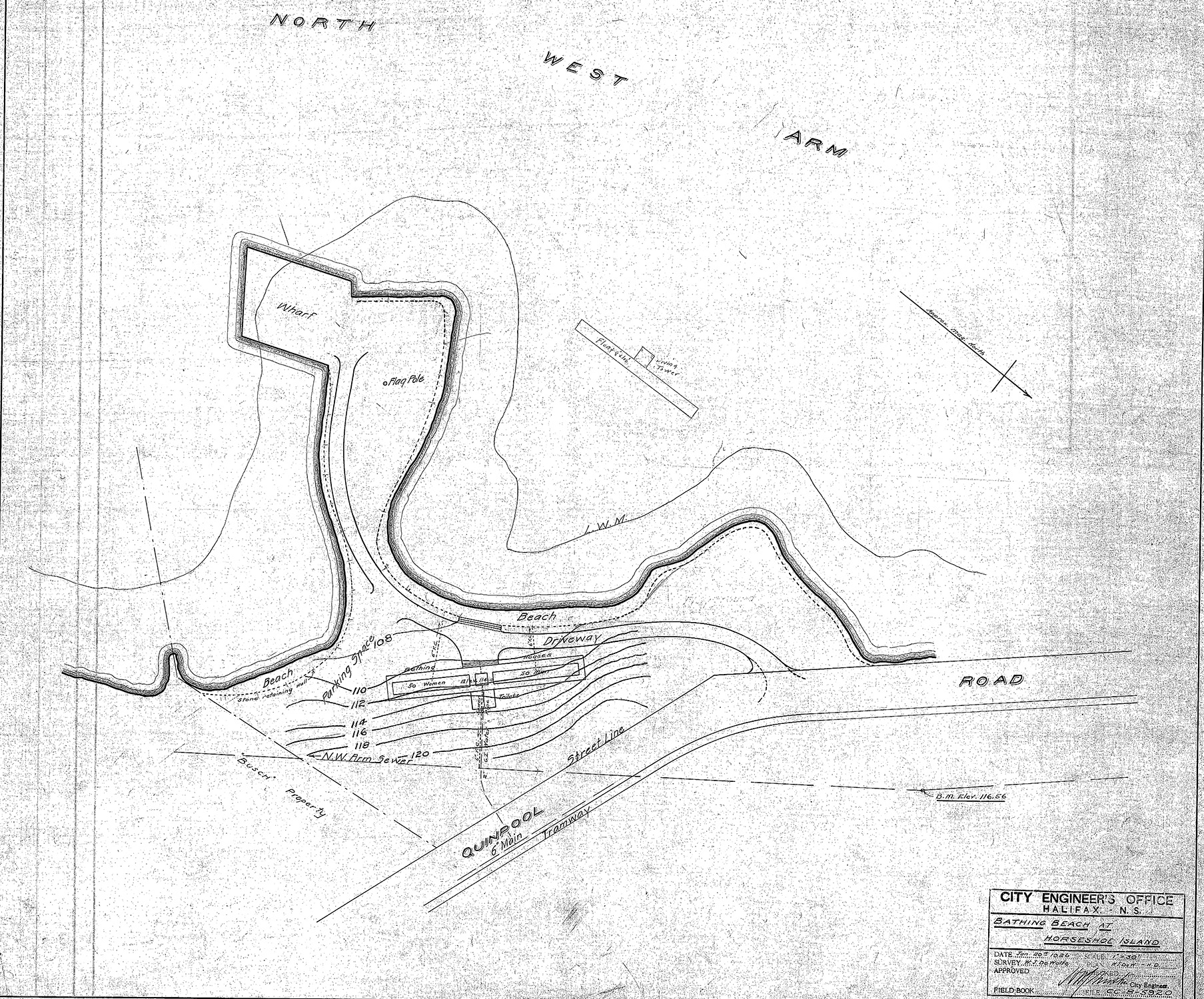 Plans for the Bathing Beach at Horseshoe Island, 1926
The Municipal Archives also holds plans for bathing houses from the 1870s and 1890s at Chain Rocks and off "the North Ferry Dock," where the Dockyards are now. These earlier municipal changing facilities probably encouraged hygiene as much as later efforts supported fitness and recreation.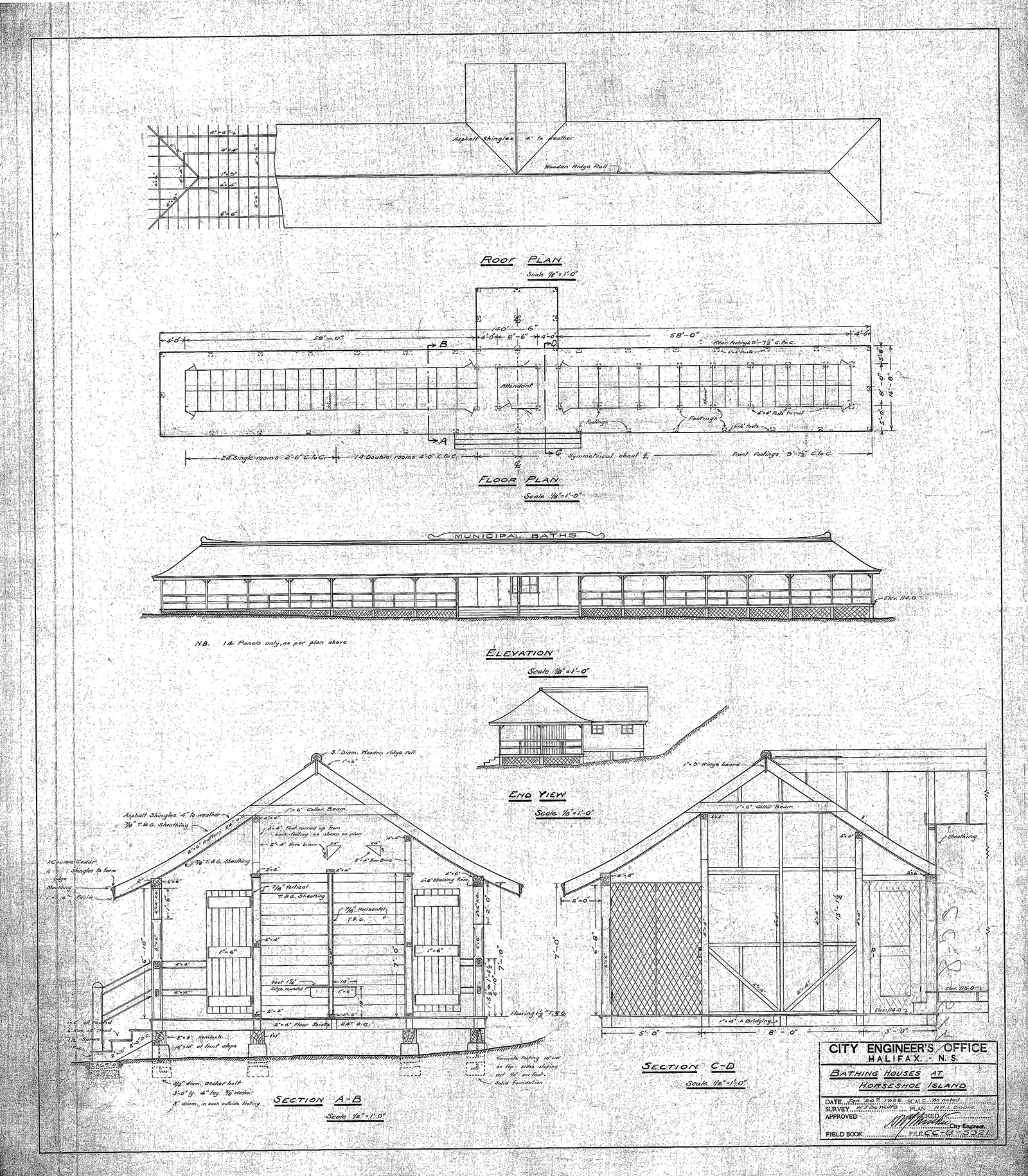 This City Engineer's Office plan from 1926 shows where the changerooms, swimming platform with diving tower, and the docking wharves were. There was capacity for 50 women's and 50 men's changing rooms.