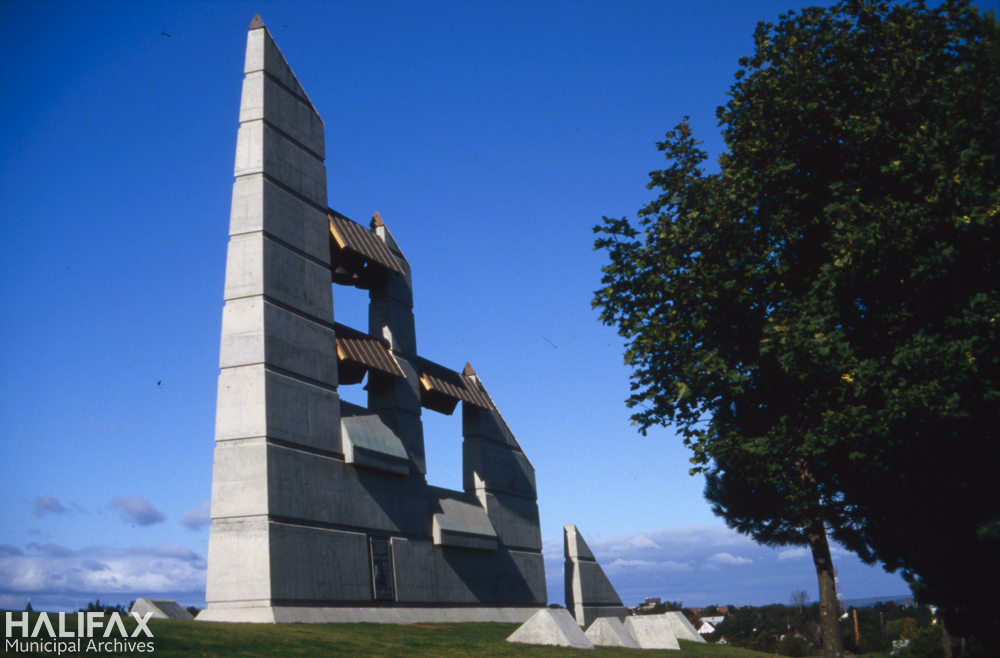 On Dec. 6, 1985 explosion survivor Millicent Upham Swindells and her grand-daughter, Anne Louise Ihasz, placed a time capsule in the recently completed  Halifax Explosion Memorial Bell Tower.  The contents had been selected by the Halifax Explosion Memorial Bells Committee.  
Here they pose with Committee member Alec McCleave just before placing the time capsule in the Memorial Bell Tower.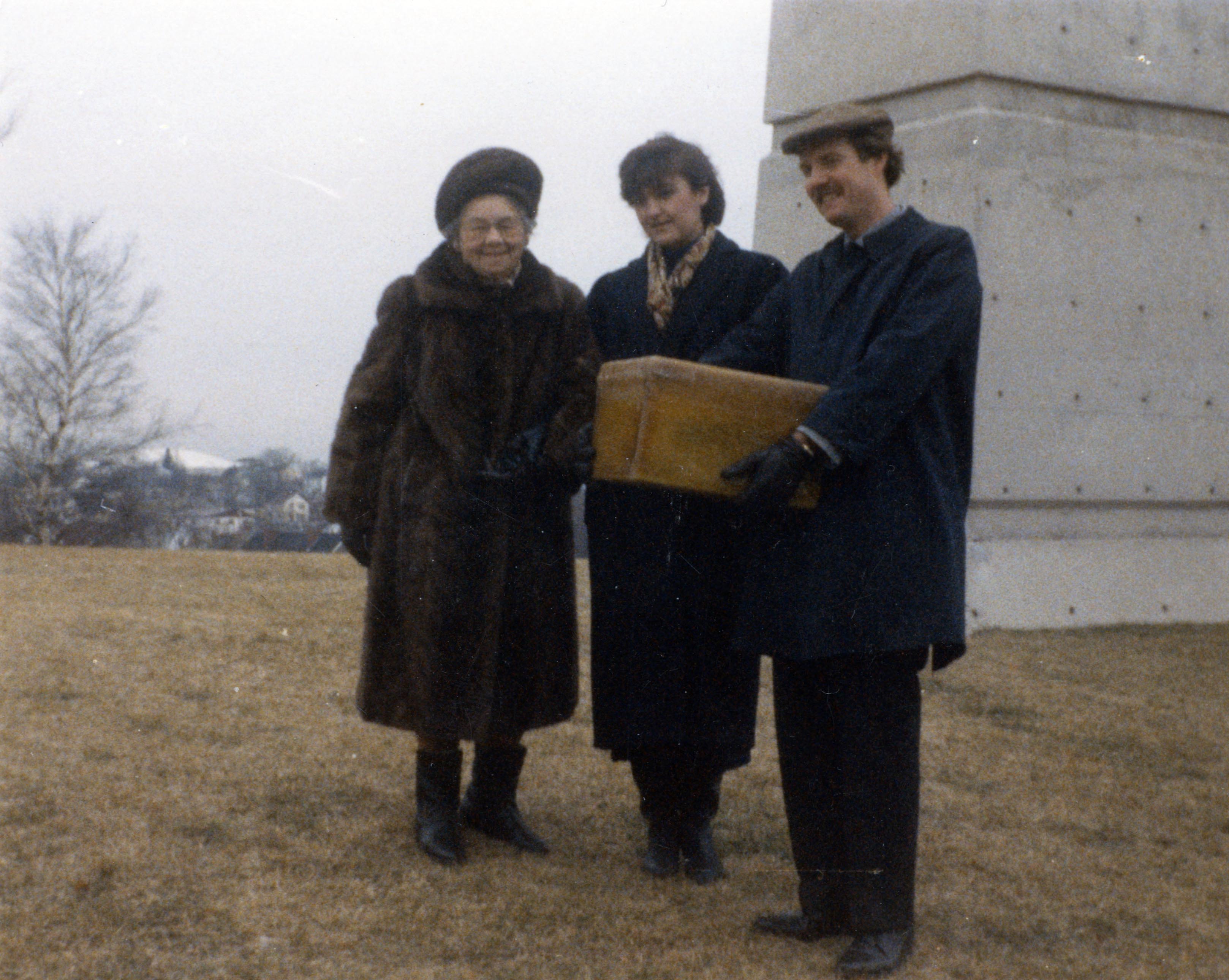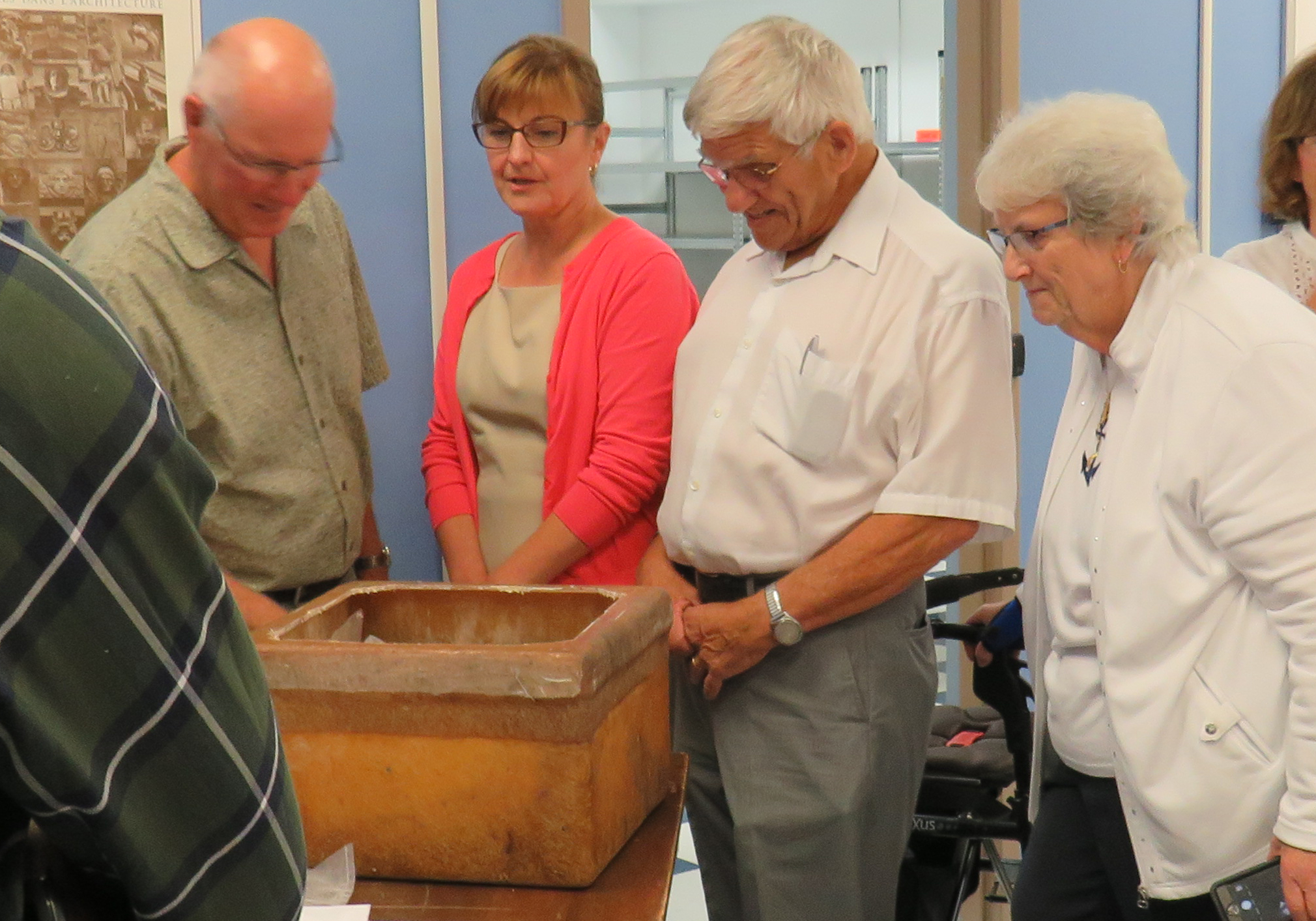 For the 100th anniversary of the Explosion in 2017,  Anne Louise (Ihasz) Desrosiers returned to assist with the opening of the time capsule. 
She is pictured here with Committee members Alec McCleave and Lt. Col. Bernard Allard and his wife, Sheila,  with the just-opened time capsule. 
Time capsule contents from 1917
Richmond School photographs
These photographs show Richmond School and its students prior to the Explosion. Jean Hunter, who loaned the original photos, is pictured amongst the class in the third image (CR 58-1.3). Richmond School was obliterated by the blast, and many of its students killed.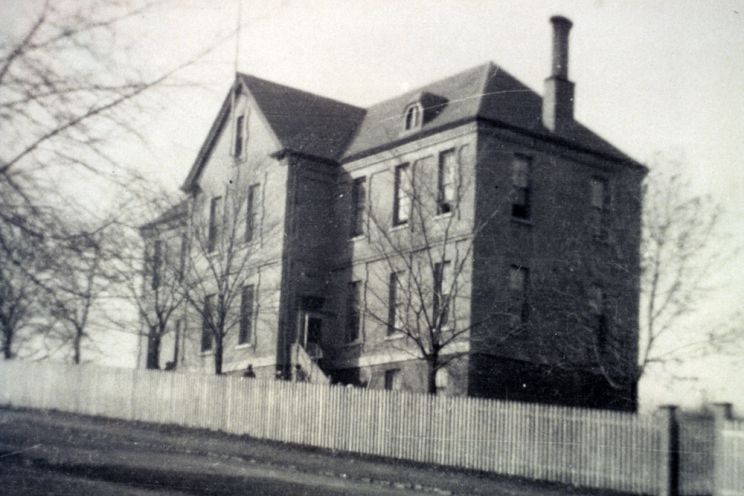 Richmond School, fall or winter pre-1917. HMA CR 58-1.1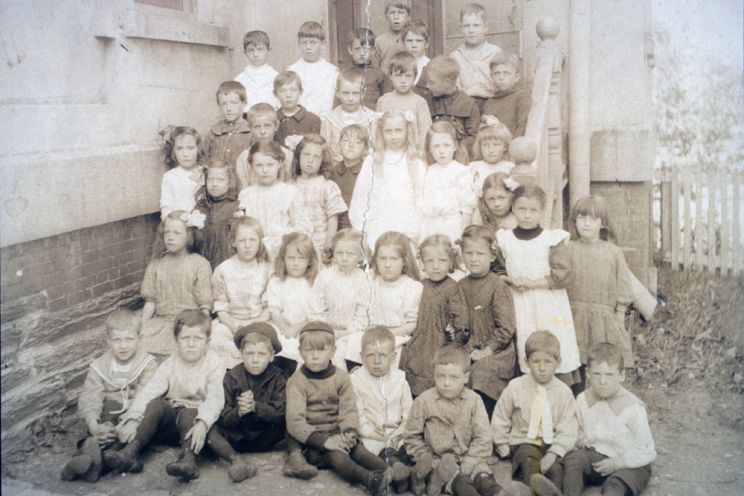 Class portrait, probably 3rd grade, Nov. 1917. Caption states: Many of these children were killed in their homes or in the street. HMA CR 58-1.2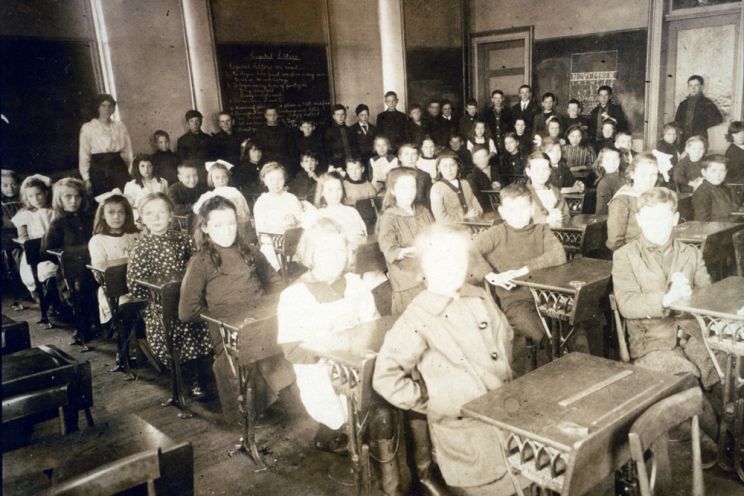 Grade 6 class, Richmond school, November 1917. Caption states: Several of these children died in the explosion. HMA CR 58-1.3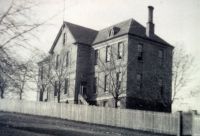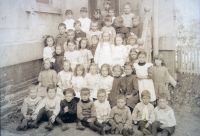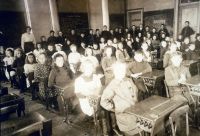 Post Explosion photographs
These photographs depict the devastation caused by the blast. Originals were lent to the Memorial Bells Committee by Miss Nellie Adams, whose father was a professional photographer in 1917, and by Mr. Charles Vaughan.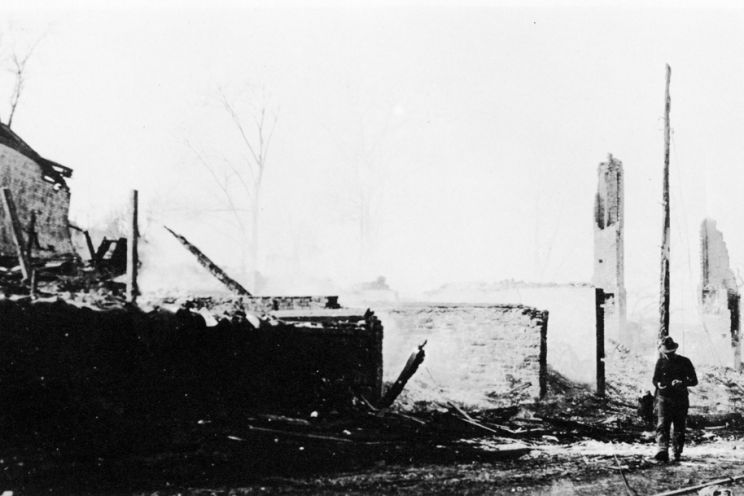 Ruined Acadia Sugar Refinery. HMA CR 58-2.1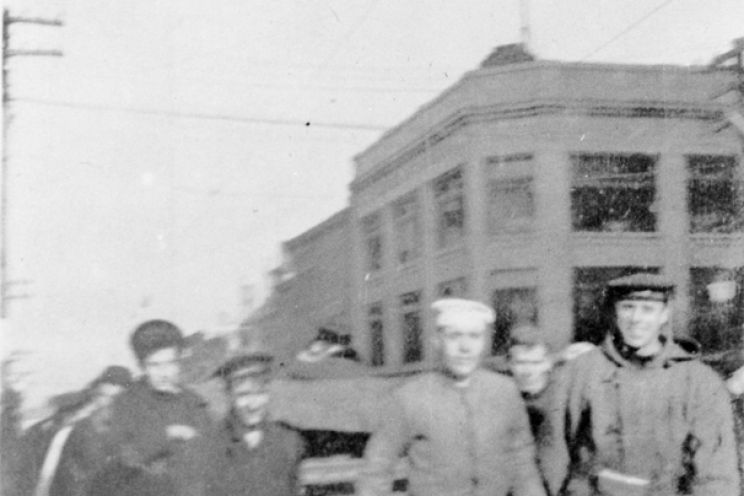 Sailors helping with rescue works, Barrington Street at George. HMA CR 58-2.2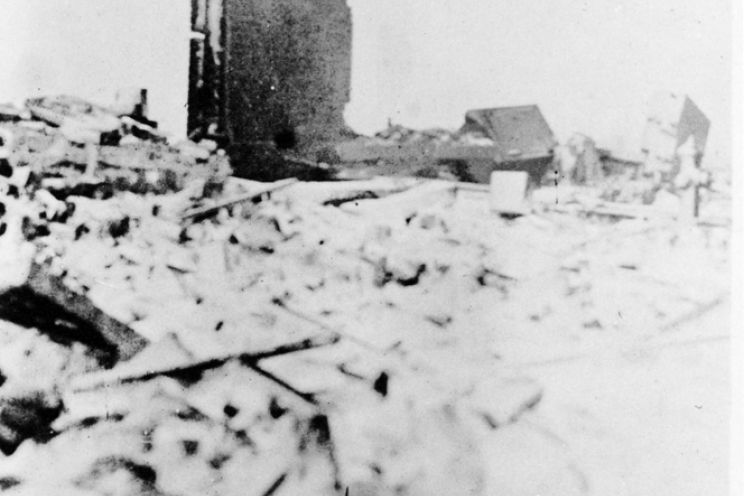 House debris west of Agricola Street. HMA CR 58-2.3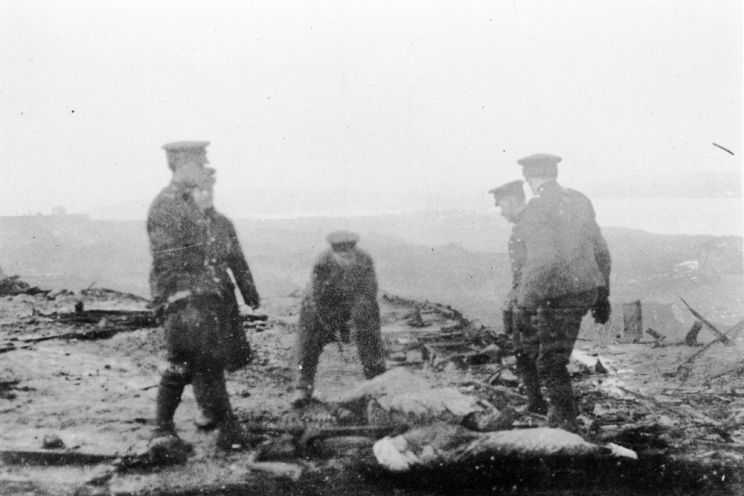 Soldiers recovering bodies near north end of Union Street. HMA CR 58-2.4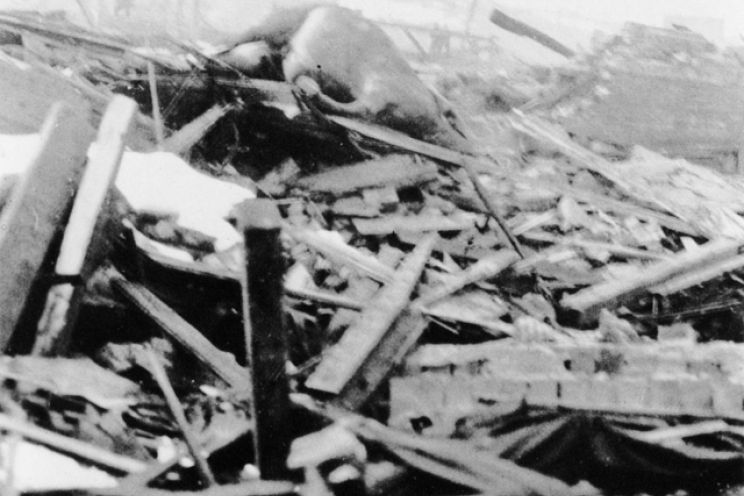 Debris and Landward end of piers 6 and 7. HMA CR 58-2.5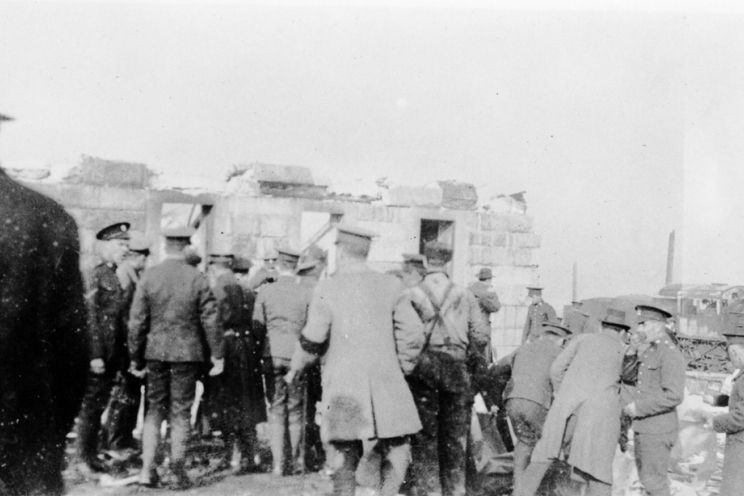 Rear of Sugar Refinery. HMA CR 58-2.6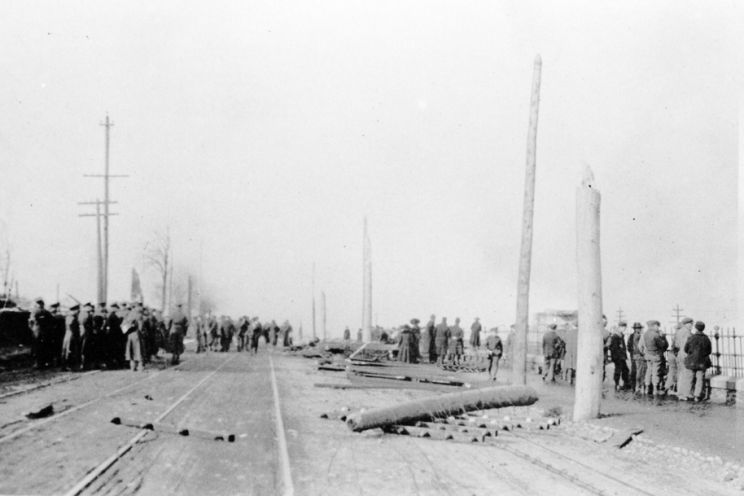 Lockman/Barrington Street, looking north, just south of naval cemetery, about 2 pm, December 6th, 1917. Caption states that soldiers on left are by damaged magazine. HMA CR 58-2.7
Beside North Street Station. Afternoon of explosion. HMA CR 58-2.8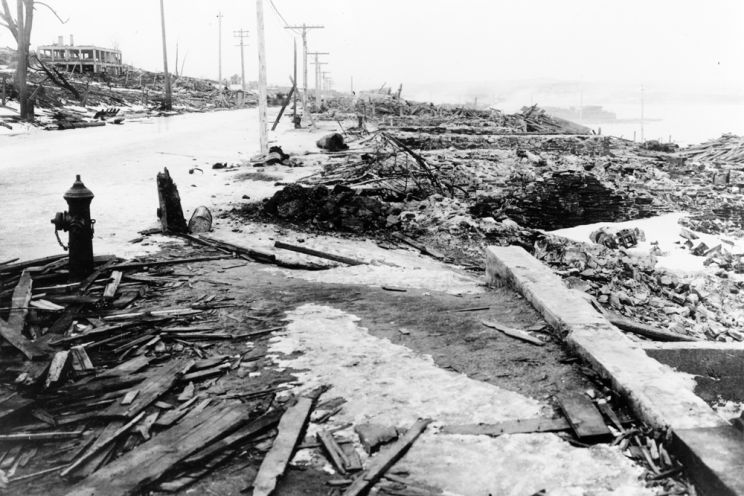 Lockman/Barrington Street looking north [post-explosion,1918-01-10]. Hillis and Sons' Foundry upper left. HMA CR 58-2.9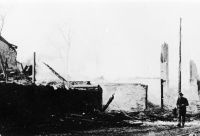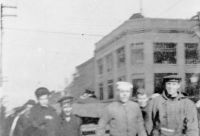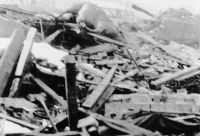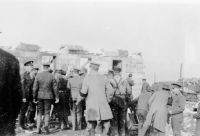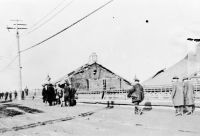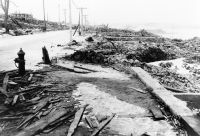 Booklet linked to origins of Memorial Bells
Written by Rev. C.J. Crowdis as a testament to the shared history of Grove Presbyterian Church and Kaye Street Methodist Church, this souvenir booklet also raised funds for a new Kaye-Grove church, what became United Memorial Church on Kaye St.  Read the entire booklet.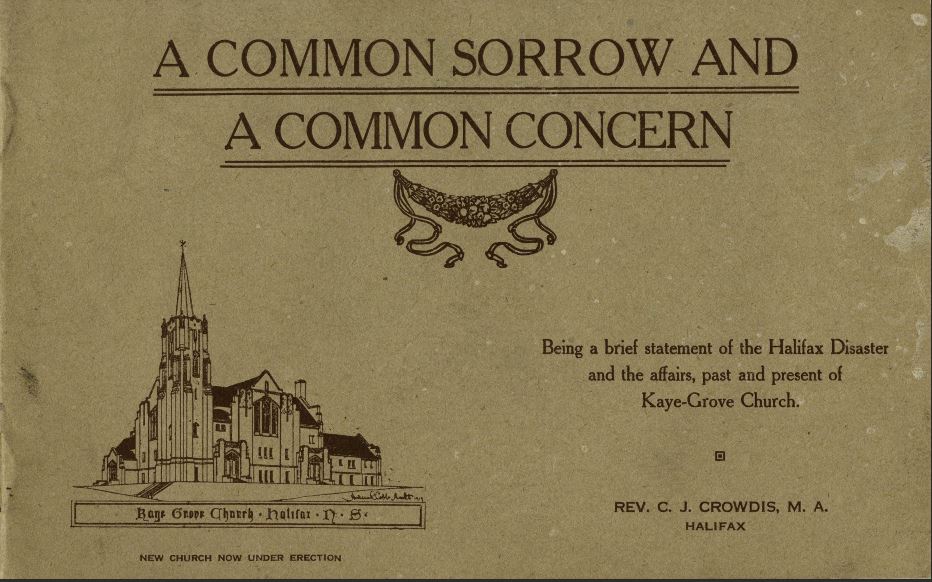 The bells that now ring out from the Explosion Memorial Bell Tower were initially a memorial gift to United Memorial Church (see Kitz' history). Church leaders were instrumental in creating the enduring legacy that the Memorial Bell Tower has become.
Time Capsule Coins
Coins, whether common currency or minted special editions, are often found in time capsules.
In 1985, the Memorial Bells Committee included a 1917 penny; the list of contents for the time capsule mentions a 1985 coin, however one was not found in the container. For the 75th anniversary in 1992, Mayor Moira Ducharme gave an Explosion commemorative coin to survivors and dignitaries.
1917 grocery bill found in mortuary bag
A copy of  a 1917 grocery bill that was found in a mortuary bag was included in the time capsule. It is made out to Mrs. Julia Carroll who died in the Explosion along with her 6-year old daughter Lily. The bill is from Constant Upham's general store on Campbell Road (later Barrington St). Constant Upham was one of the first to call the Halifax Fire Department when he observed the fire on the Mont Blanc from his store-windows. Upham and his daughter were killed in the subsequent explosion. The Uphams were close relatives of Millicent Swindell who placed the 1985 time capsule in the Memorial Bell Tower.
The Memorial Bells Committee added a Sobey's receipt from Dec. 3, 1985; the 100th Anniversary Committee will add a grocery receipt from Dec. 6, 2017, to the new time capsule.
Time Capsule contents from 1985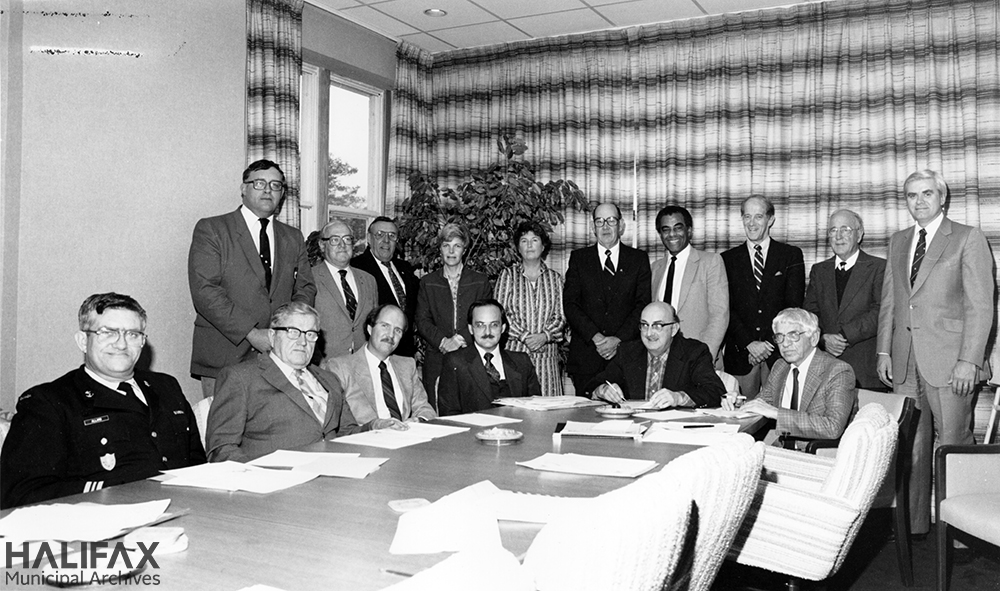 Halifax Explosion Memorial Bells Committee
These are the dedicated citizens who banded together to build a lasting monument to the victims of the Halifax Explosion and the survivors who rebuilt Halifax and Dartmouth.
Seated left to right: 1. L.Cdr Bernard Allard; 2. Roy Wilson; 3. Alec McCleave; 4. Terry Sullivan; 5. Honorary Chair Judge Robert E. Inglis; 6. Dr. Ian MacGregor
Standing left to right: 1. Dick MacLean; 2. Honorary Chair Edmund Morris; 3. Chair Reg Prest; 4. Jean Harrington; 5. Janet Kitz; 6. Harold Shea; 7. Lorne White; 8. Ed Rubin; 9. William B. Orr; 10. J. Rod McLeod.
Missing: Frank Harrington, Charles Vaughan, F.R. Nickerson, Bruce Nickerson

Huge fundraising effort to build the Memorial Bell Tower
The Memorial Bell Tower construction cost $333,000 in 1985. Funds came from all levels of government, and the Memorial Bells Committee generated many donations and interest from the community.  Hundreds of individuals and organizations donated to the construction of the Memorial Bell Tower. Large donations are acknowledged on the plaque at the Tower.
Memorial Bell Fund Donations ~ Explosion Testimonies
Along with a cheque, many grateful survivors sent in touching stories of their memories of the Explosion. Read the file of these letters  along with a list of donors, that were included in the time capsule.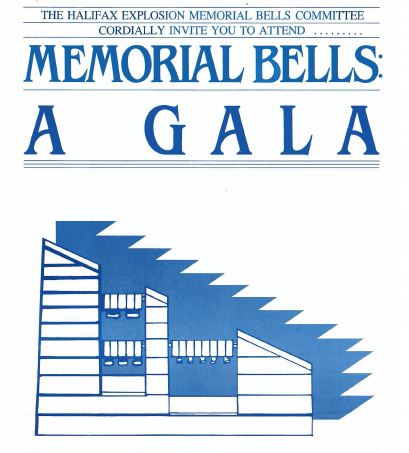 Memorial Bells: A Gala:
The Memorial Bells Committee organized a fundraising gala event, a tribute to the victims and survivors of the Halifax Explosion held Sept. 29, 1984, at Rebecca Cohn Auditorium.
Hosted by Gordon Pinsent, the evening included special guest Hugh MacLennan reading from Barometer Rising.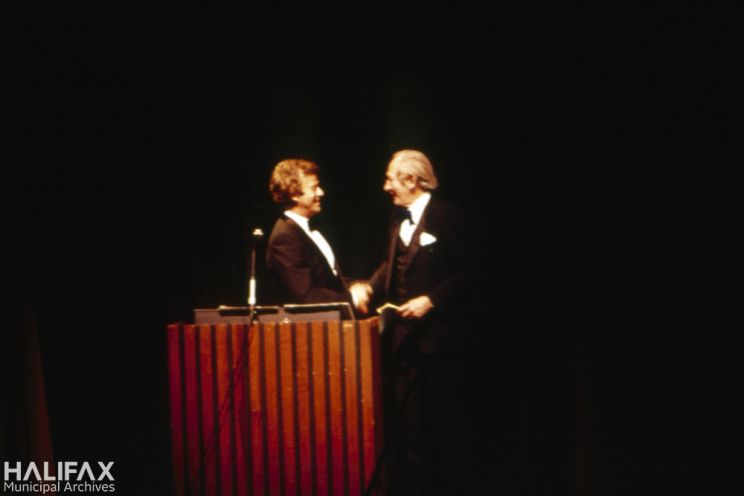 Gordon Pinsent and [Hugh MacLennan], Sept. 29, 1984 (CR 58-30-3.19)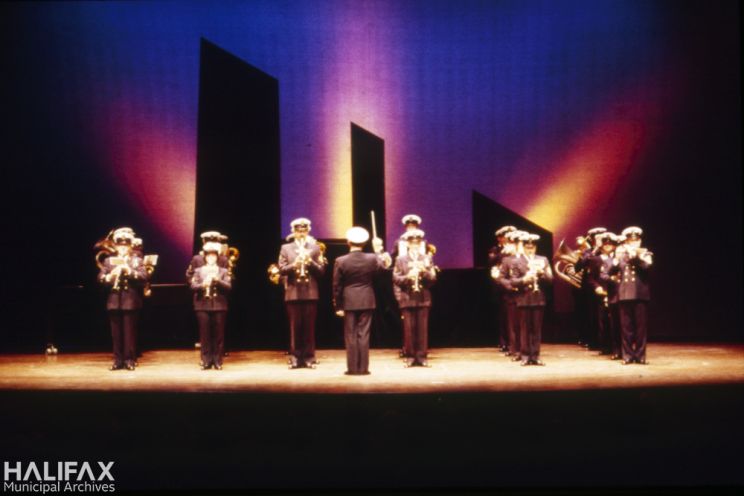 CFB Stadacona Band directed by Lt. R. MacAllum, Sept. 29, 1984 (CR 58-30-3.03)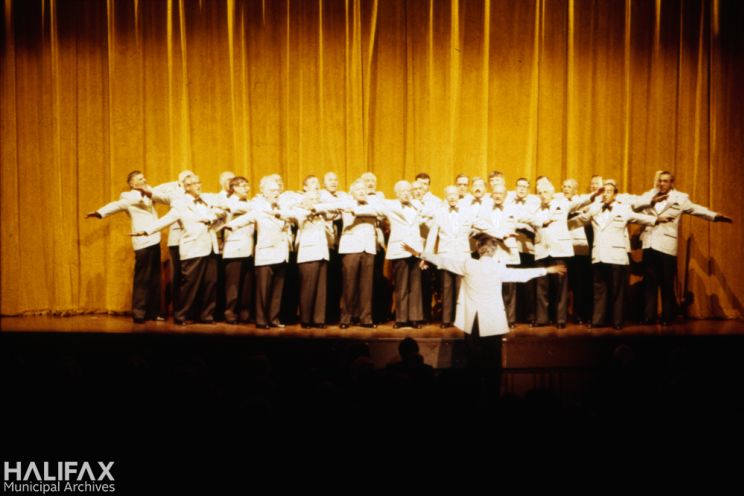 The [Atlantic Swells directed by Sydney Mitchell], Sept. 29, 1985 (CR 58-30-3.12)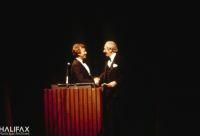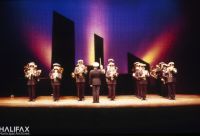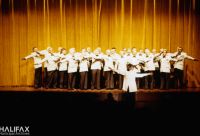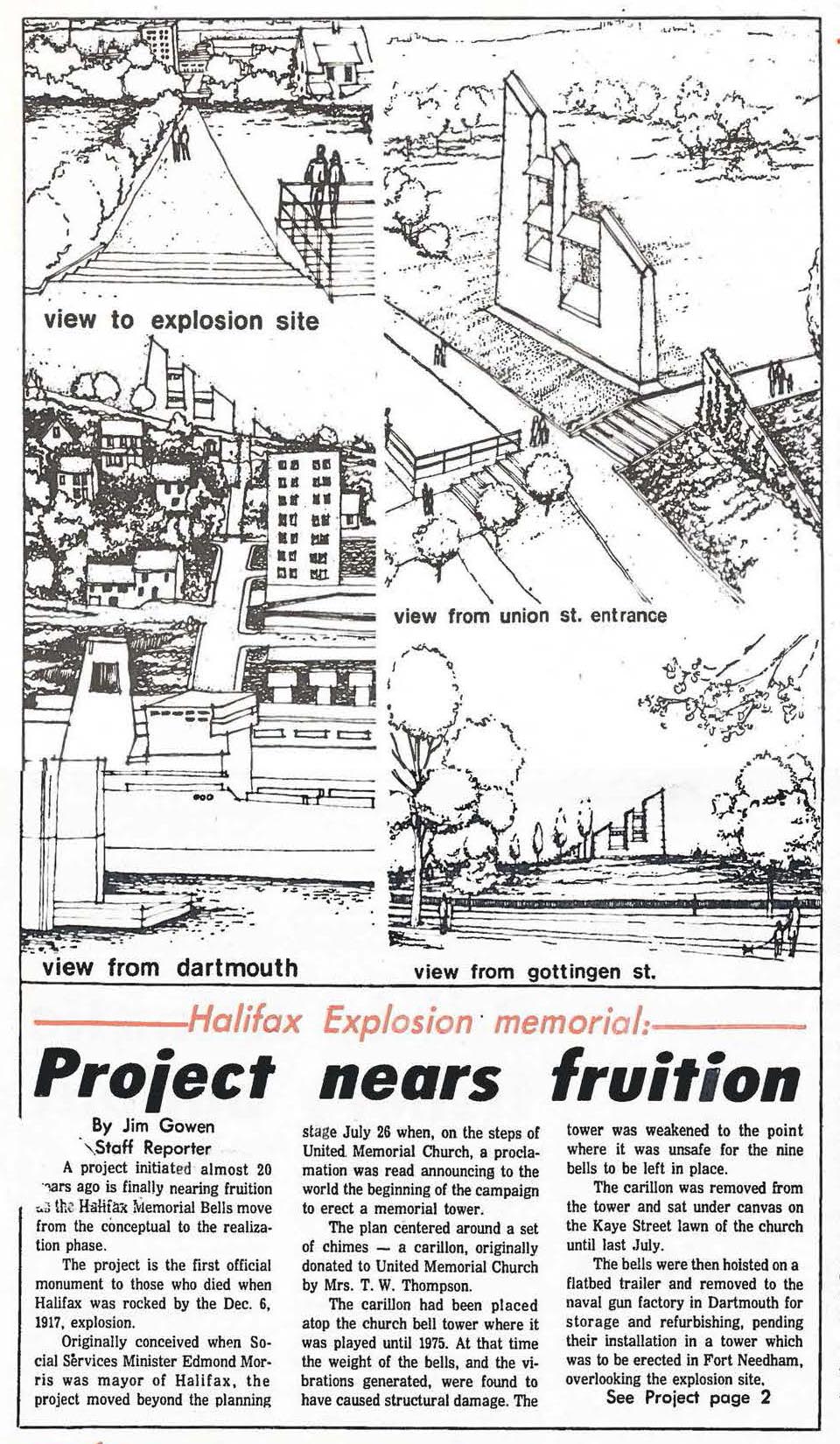 Newspapers and newsclippings collected for the Explosion time capsule
Many related newspaper clippings were included in the time capsule (CR 58-34). Some examples include an insert from the Chronicle Herald/Mail Star entitled Welcome to Gottingen and Neighbours, and a collection of clippings related to the Memorial Bell project and the time capsule.
Watch a 1984 documentary
Janet Kitz hosted a documentary on the history of the Memorial Bells  Tower, which aired on Channel 10 in June and September 1984 .  The documentary includes images of the Explosion and interviews with survivors of the Explosion, Barbara Orr, Frank [Burford], Archie Upham, Noble Driscoll, and Eric Davidson. She also interviewed Robert E. Inglis and Reg Prest, Chairmen of the Bells Committee.
The Memorial Bells...the Halifax Explosion Remembered
Broadcast by Halifax Cablevision Production. Produced by Jacqueline Kirk; research by Janet Kitz; song written and performed by Danny MacIntyre . 34-minutes.  Digitized copy of documentary presented here courtesy of Eastlink TV.
A new time capsule for 2017
In 2017, the Halifax Explosion 100th Anniversary Special Advisory Committee began planning their Legacy Project, a new time capsule to be placed back in  the Memorial Bell Tower, with contents based on the Committee's guiding principles. The new time capsule will be opened in 2067, to mark the 150th anniversary of the explosion.