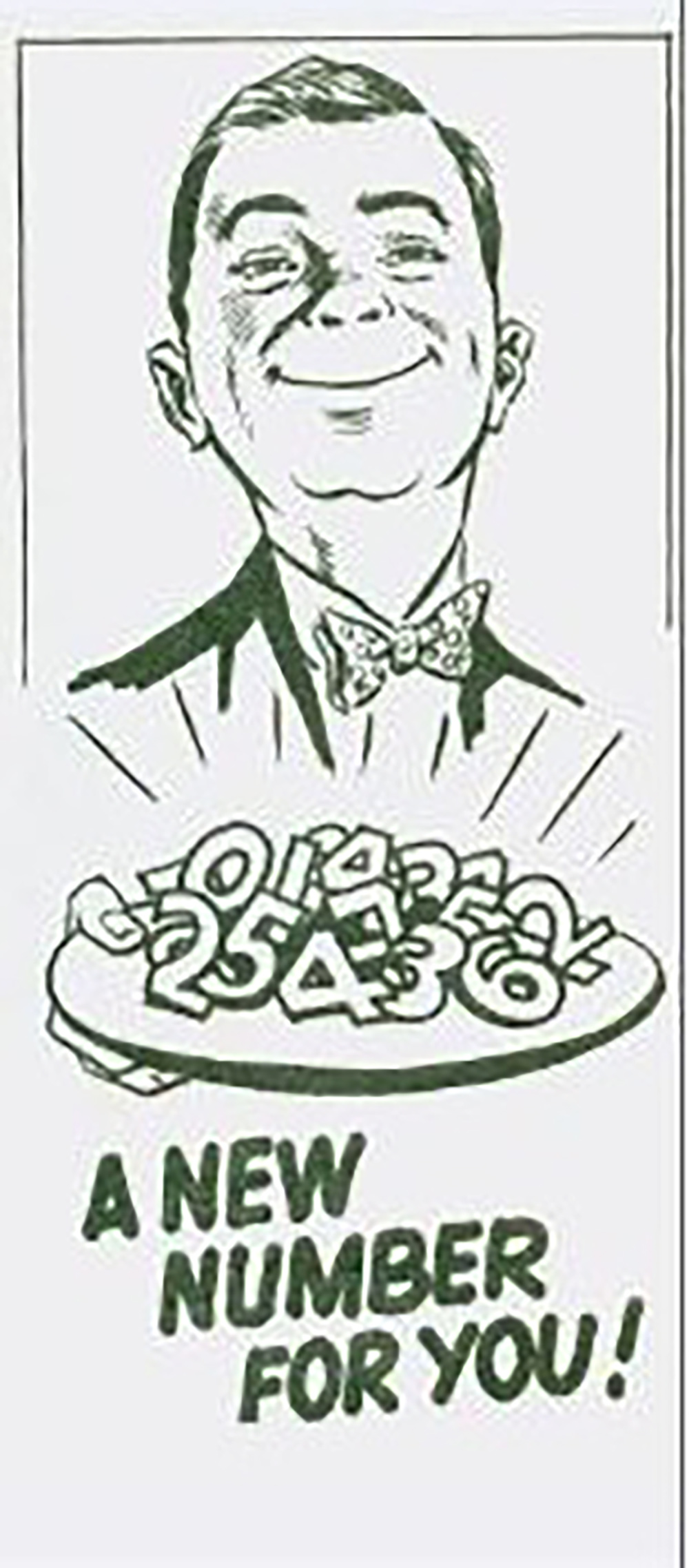 In 1958, the former City of Halifax adopted the grid-based 4-digit civic numbering schema that still exists on the Halifax Peninsula. Street re-numbering had previously been done in an ad-hoc manner, resulting in  awkward civic numbering for new developments. The new grid system imposed a geographic logic to civic numbers that was popular in many North American cities at the time.
The Commissioner on Works distributed a detailed explanation of the new system to all city households. Street Renumbering Procedures show how staff implemented the new system.
The re-numbering was phased in over the next few years, as every house was assigned a new number by the end of 1965. See the Street Re-numbering Progress Reports, to know exactly when a particular street was re-numbered.
Need to find an old civic address?
The City of Halifax Former Civic Address Cross-Reference  is a basic tool to convert a current 4-digit civic address to the pre-1960 former civic numbers and vice-versa. Many historical resources, like property assessment records, building inspection permits, and photographs are organized by civic number, so researchers need to know what the contemporary number was. Please be aware that not all civic addresses are represented in this tool; it is based on an old card catalogue of notifications that were mailed out by the City of Halifax at the time of the change-over, and somehow not all addresses were included.
Thank you to the Municipality's Civic Addressing unit for compiling and sharing this tool.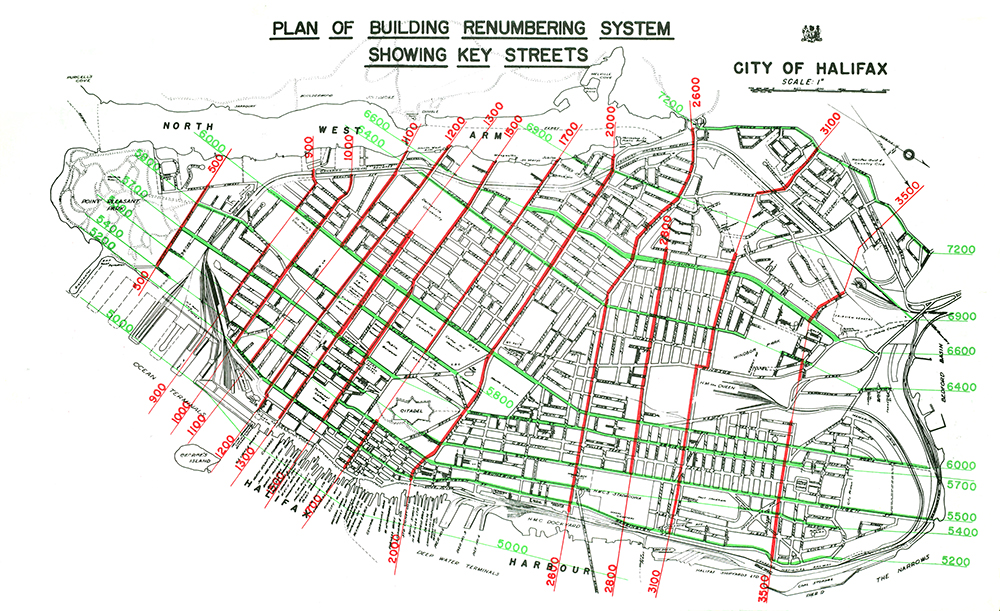 Civic Addresses in Dartmouth and the former County of Halifax
Dartmouth civic addresses have not undergone a major phase of change. As suburban development increased in the former County of Halifax, its Planning and Development Department assigned civic numbers. Their street-numbering plans, 1968-1981 (312-84-2) show the new numbers. The rural areas of the County did not have civic addresses assigned until more recent public safety efforts.
Other sources for civic address history: