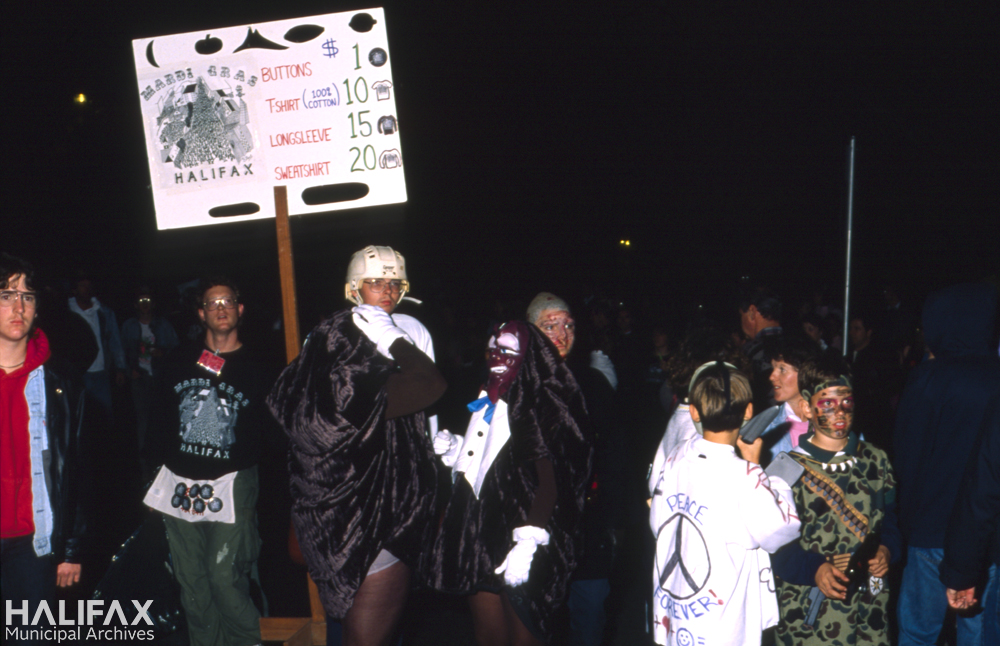 At its peak in the late 1980s, Halifax's annual Mardi Gras event drew over 40,000 people to downtown Halifax on Hallowe'en. Halifax was known across the country as the place to party on All Hallow's Eve.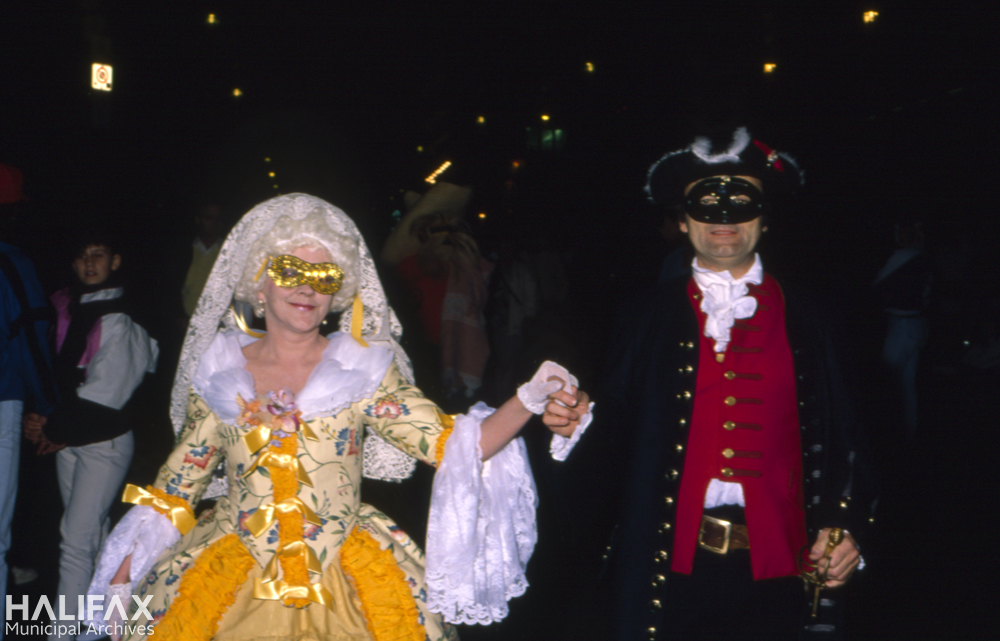 Started spontaneously in the mid-1980s, Halifax's Mardi Gras event drew families early in the evening, before costumed revelers took over the downtown streets later in the evening. Argyle Street was cordoned off and the surrounding streets overflowed with partiers.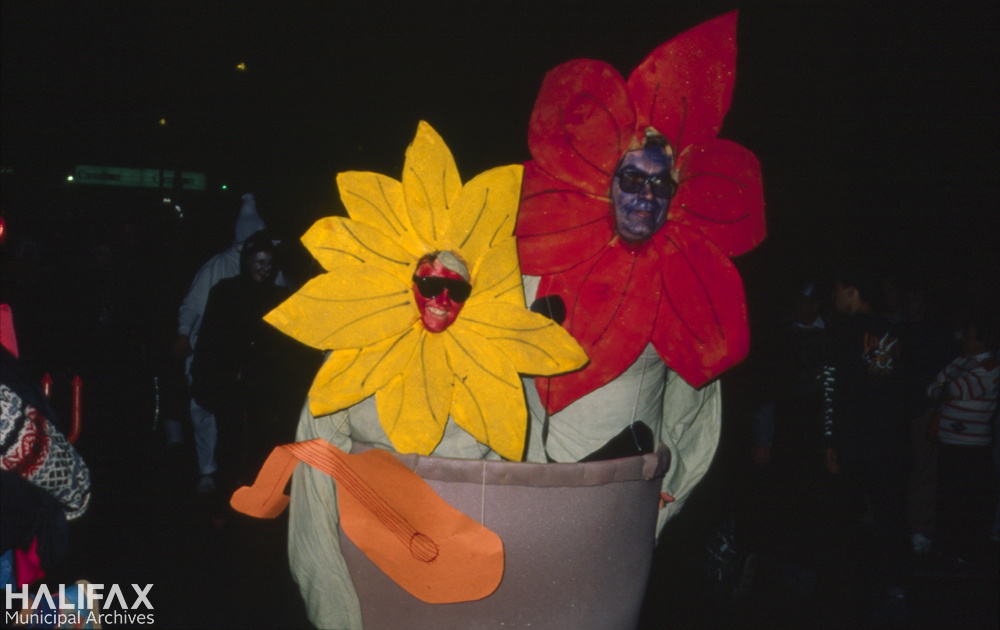 By the time these photographs were taken by Halifax Tourism in 1989, many in the community felt Mardi Gras had degenerated into "a drunken brawl," as Alderman (and later Mayor) Walter Fitzgerald described in an October 1990 report to Council.
After public complaints and concern about the cost of policing and cleanup, City Council formed the Mardi Gras Review Committee, which found the night lacked control and coordination. Aldermen were reluctant to have the City sponsor and coordinate the event, largely due to cost and liability concerns. The Mardi Gras Review Committee recommended that the City continue to only provide police and cleanup services and seek an independent coordinator to give the night direction.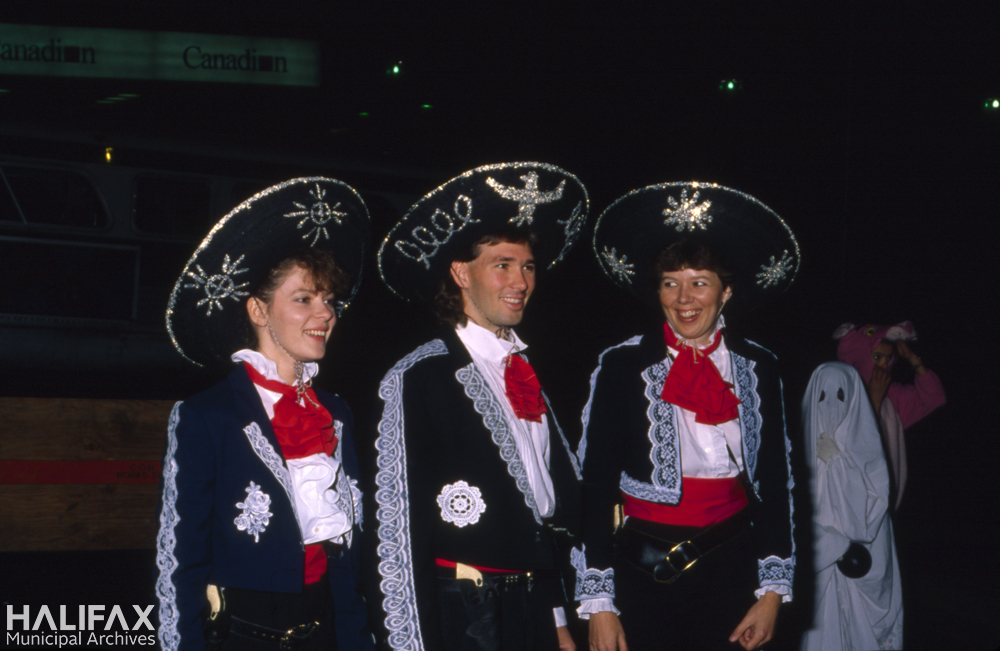 In 1992, Dale Thompson, founder of the Halifax Buskers Festival, proposed a three-day Mardi Gras festival. Thompson's proposal met with opposition from the local UNICEF branch, who feared the proposed children's parade would detract from their annual Masquerade for Children event, held at the World Trade and Convention Centre and later at the Halifax Armouries. Thompson withdrew his plan.
 Another proposal in 1994 from Moosehead Breweries to organize a Grand Parade Mardi Gras also met with failure.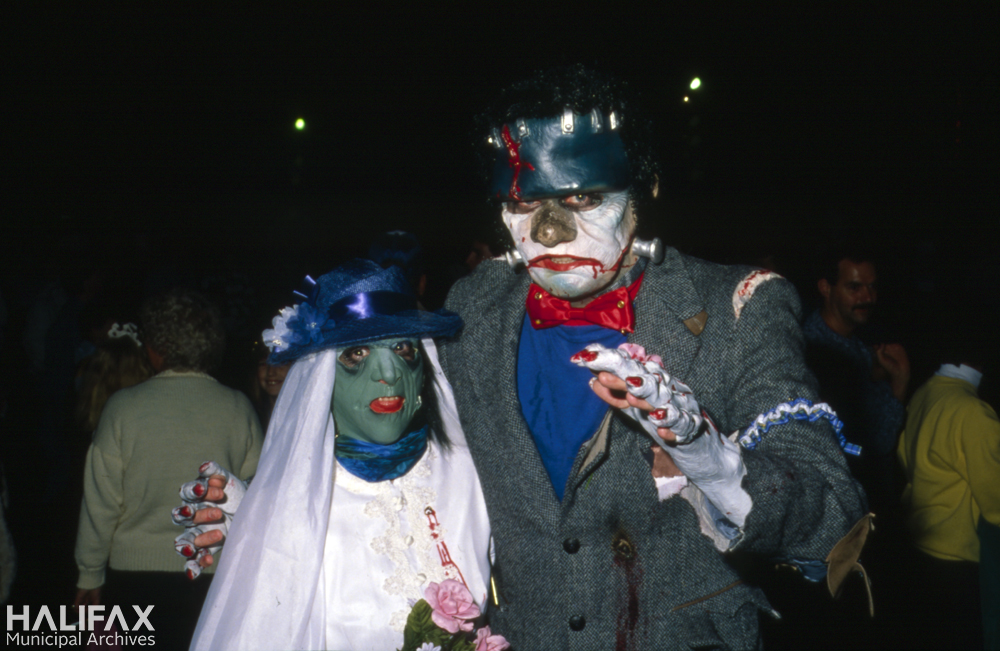 While Hallowe'en is still celebrated heartily in Halifax, the spontaneous rowdiness of Mardi Gras has been replaced by more organized events such as the Nocturne arts festival, the Busker's Festival, or the In the Dead of Winter music festival.
View all 20 images from the Hallowe'en Mardi Gras file of Halifax Tourism photographs (102-104-D-1).
The Municipal Archives also has a Mayor's Office subject file (102-3-5-020) that chronicles the demise of Mardi Gras, 1989-1992.